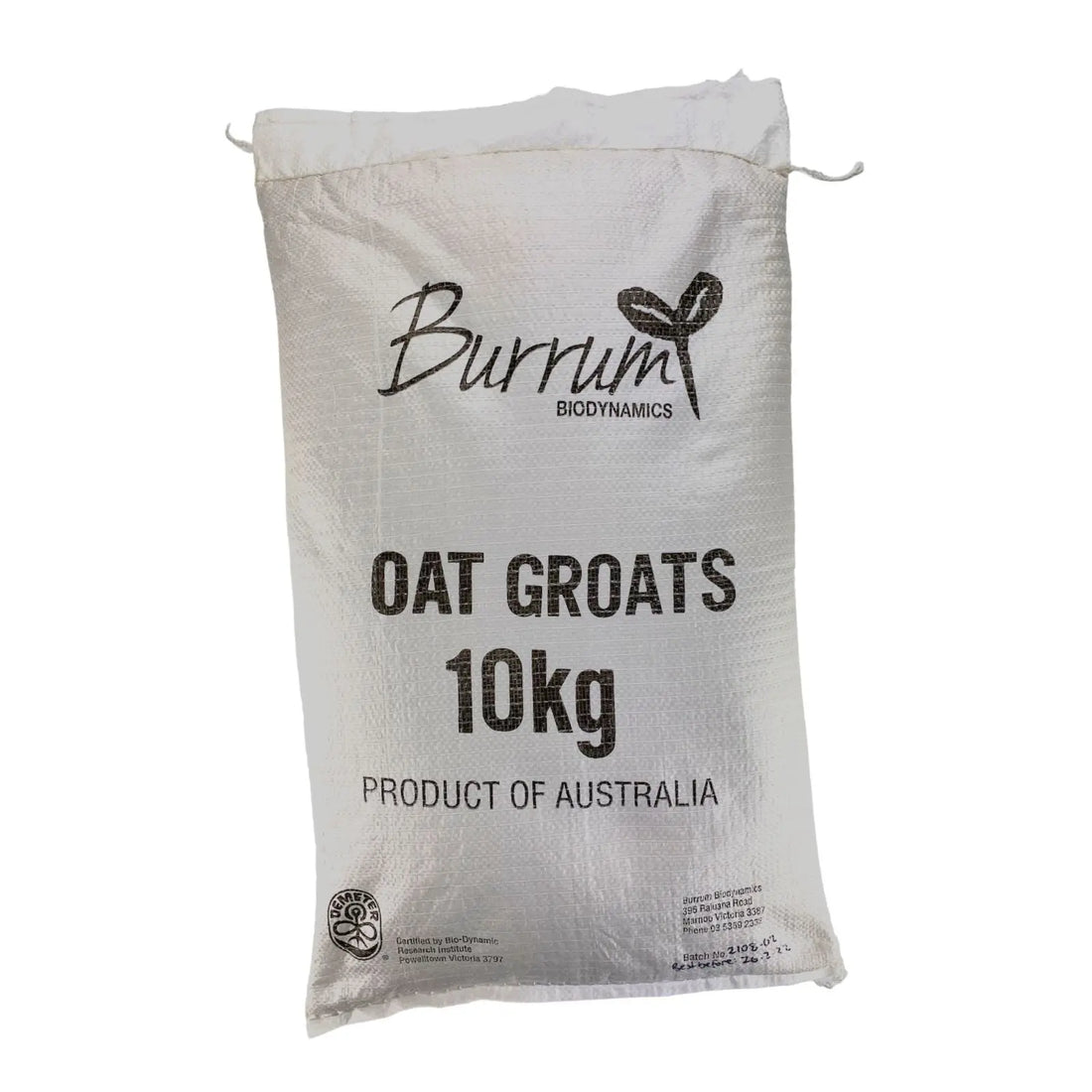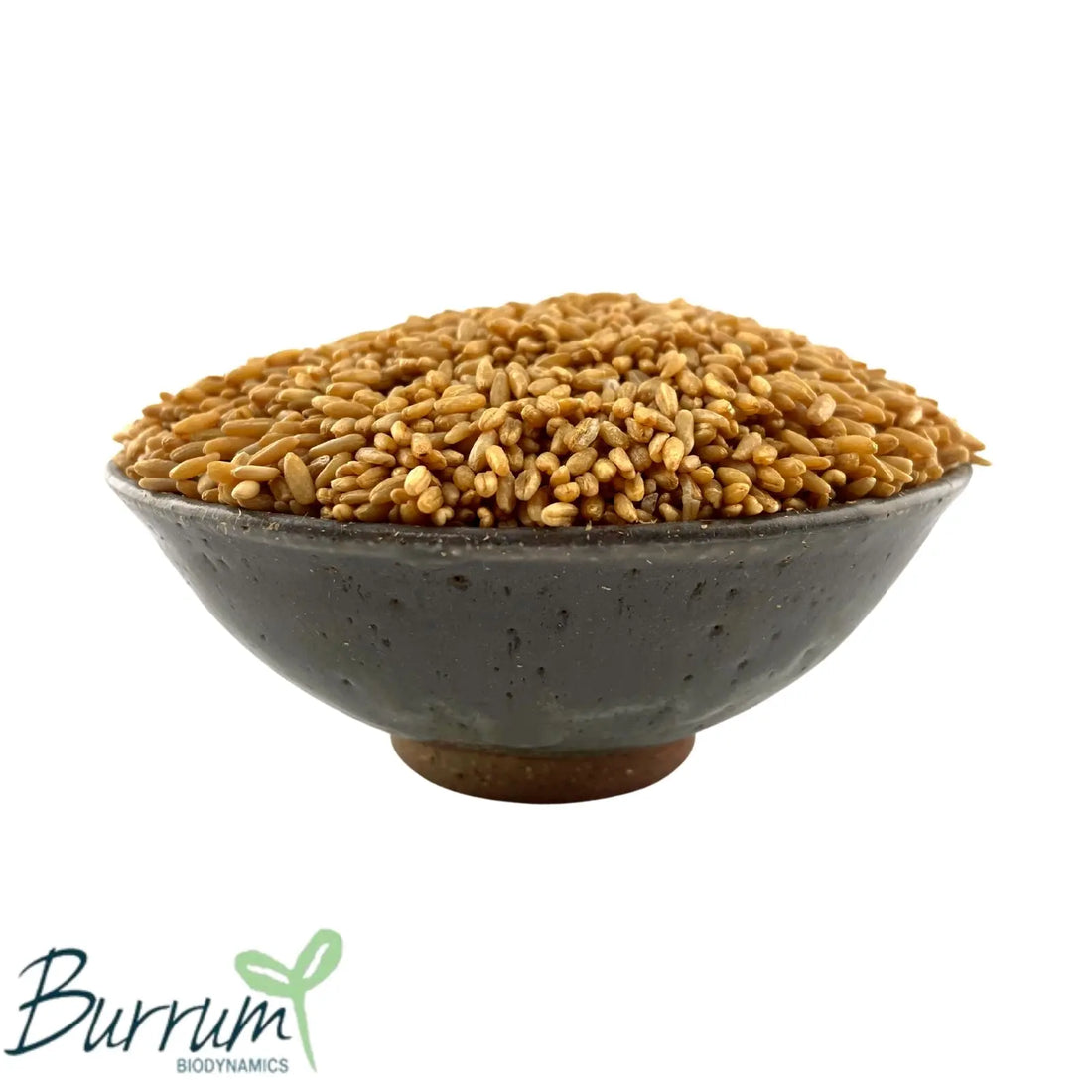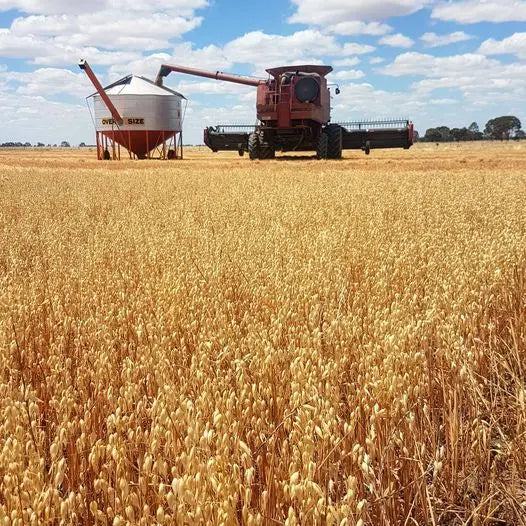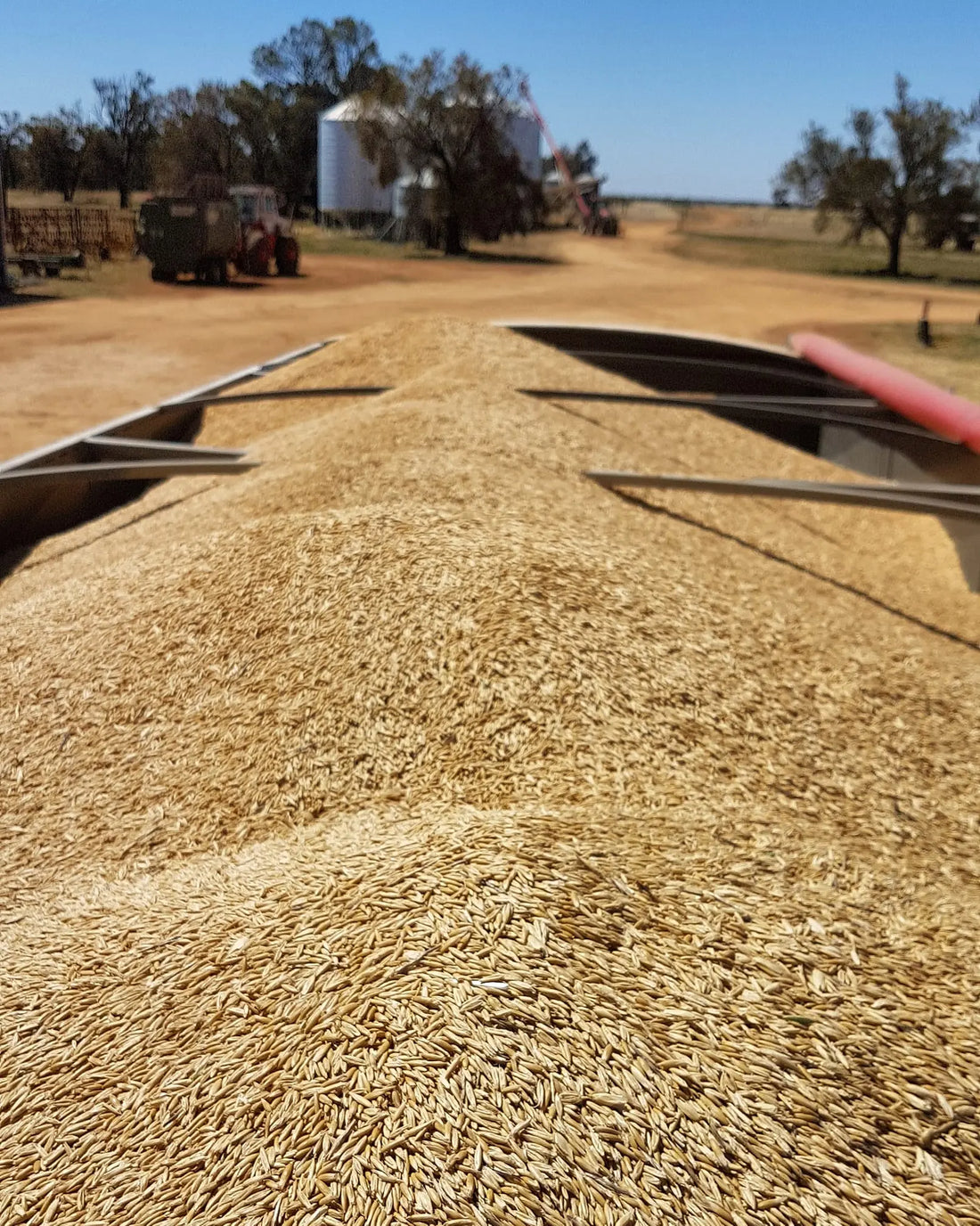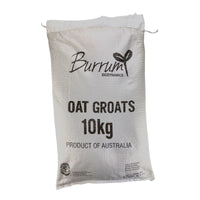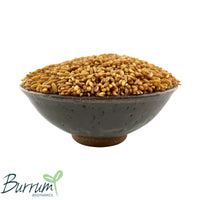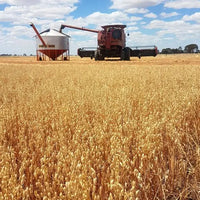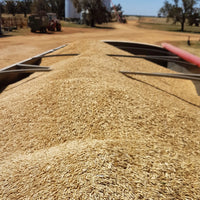 Organic Oat groats (or kernels) are the inside of the oat seed. Perfect for grinding, to produce fresh full-flavoured oat flour for baking or general cooking recipes. Lovely in bread, muffins and pancakes. If you have a flaker, they make the freshest fluffiest rolled oats.
These biodynamic oats have been grown in the Wimmera region of Western Victoria, by Stephen and Tania Walter of Burrum Biodynamics. The Walters place their focus on soil health by applying biodynamic preparations to activate the soil microbiology. Soil fertility is also improved with multi species cover crops, use minimum/correct tillage techniques and grow food without using chemicals nor water soluble fertilisers.
Certification: Demeter #729
Product packed by the producer in poly bag.
Product contains Gluten
Weight: 10.2 kg
Dimensions: 370 mm x 70 mm x 560 mm
Oat Groats Biodynamic 10kg
My first attempt with ground oats flour was a delicious success. The recipe I found in Sue Becker's Flour book.I needed a flour mill, which I have invested in.l am basically in an experimental stage also in bread baking. I am 85 years old and have found a new hobby, thanks to my daughter Theresa, who introduced me to the flour mill. I found all I bought from you recently very high quality and I will support you in the future. I am awaiting the new shipment of hard red berries wheat grains.
Oat groats
Excellent product. Very happy