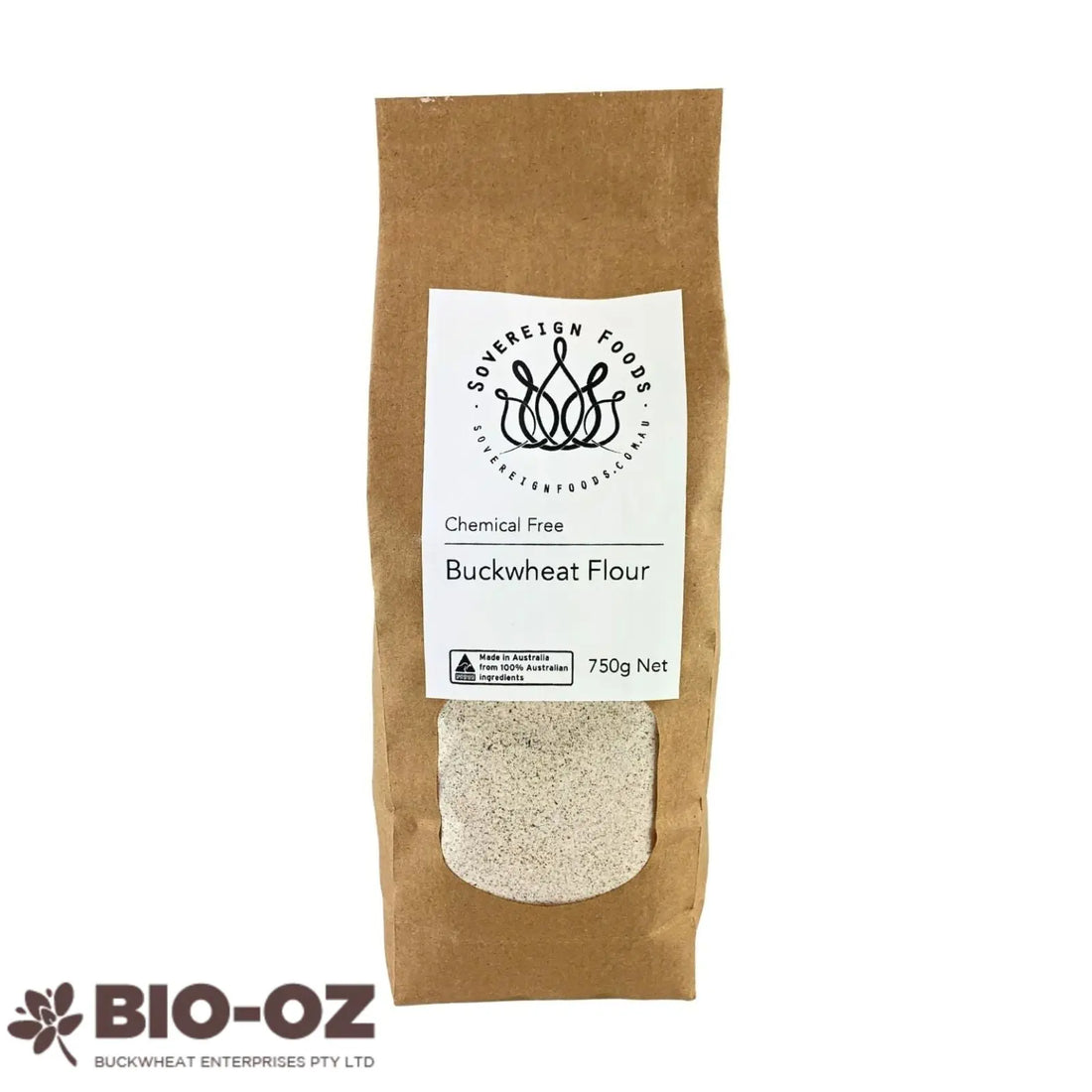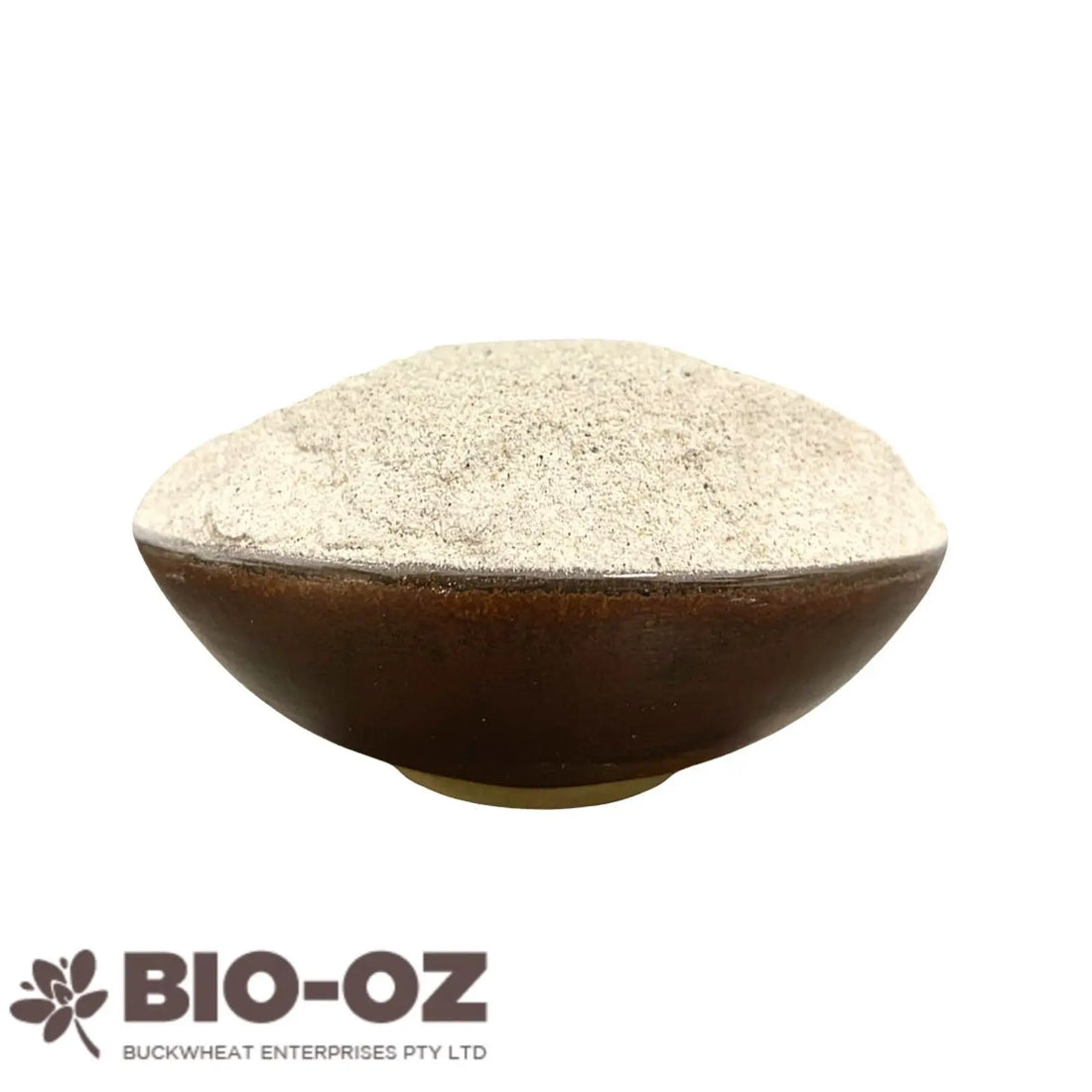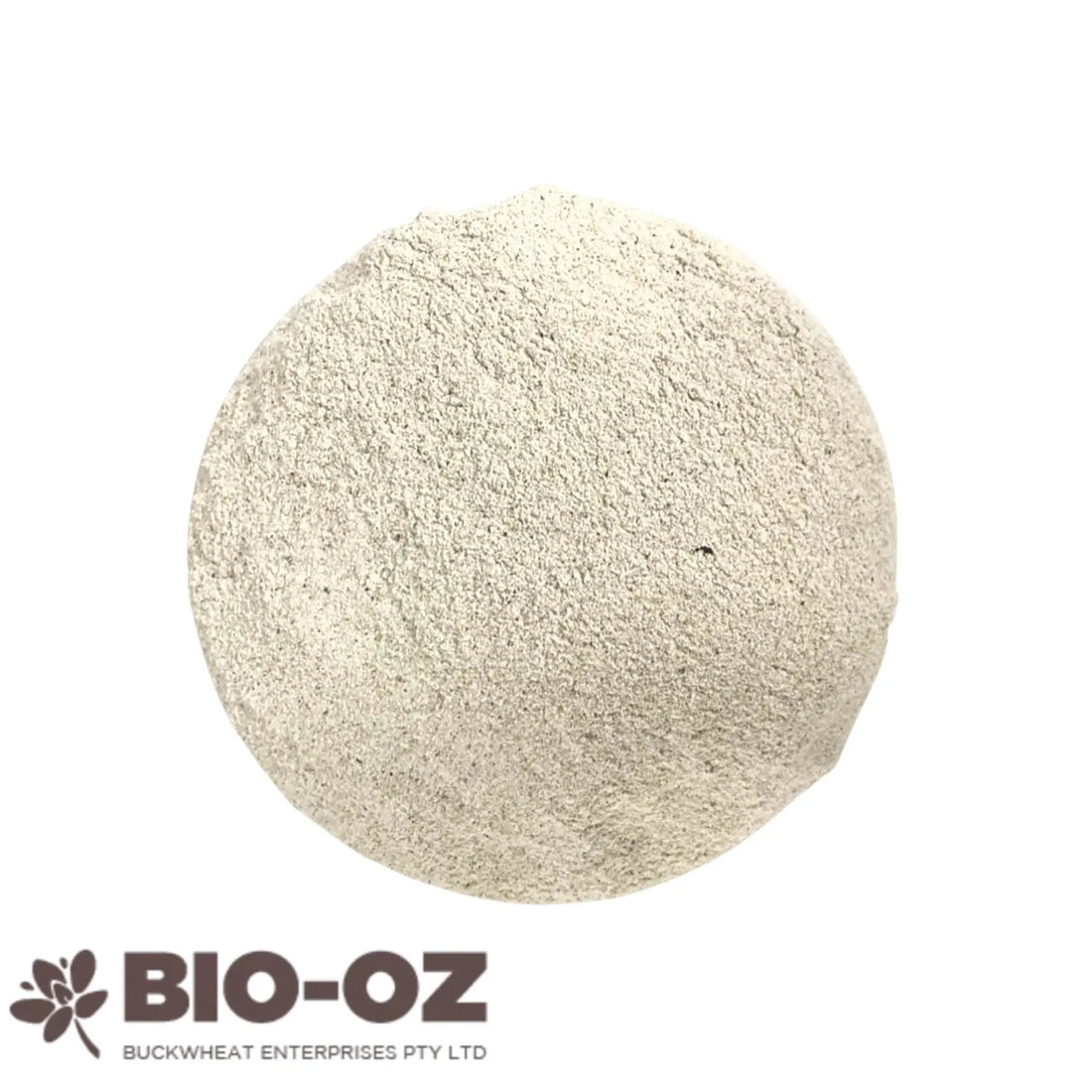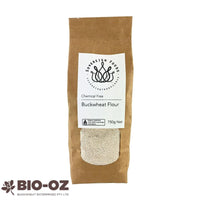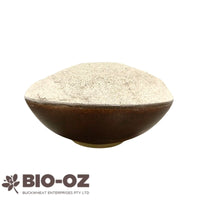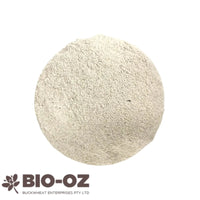 Buckwheat (Fagopyrum Esculentum) is an annual broad leaf summer crop. Buckwheat requires a cool wet growing season to produce high quality grain. Buckwheat (not related to wheat) is gluten free, high in magnesium and has a balanced amino acid profile.
Buckwheat is also low GI, making it a very healthy alternative to commonly used gluten free flours such as rice flour, potato starch and tapioca starch.
Botanically a fruit, Buckwheat requires careful harvesting, processing and storage to ensure purity, mild flavour, optimum nutrition and high baking quality.
This white chemical free buckwheat flour is milled by Buckwheat Enterprises in Parkes, New South Wales from Australian grown Chemical Free buckwheat.
Every crop is tested at harvest for chemical residue. The buckwheat is freshly dehulled and milled ensuring a mild sweet flavour, high nutrition and optimum baking qualities. Buckwheat Flour is fantastic for gluten free baking, crepes, and pancakes. Ingredients: Buckwheat Kernels
Allergen Warning: While the product itself is gluten free, the product is stored and packed in a facility that processes and packs products that contain gluten, nuts and soy
Product repacked by Sovereign Foods in compostable bags.
Our Bags are made from brown recycled paper and have a 100% natural corn-based compostable biofilm. All you need to do is pop off the label before you put it in your compost (We are looking for a cost-effective compostable solution to our labels). These bags are a good short term but are not completely airtight. When you get your goodies home, be sure to pop your products into a jar and store them in a cool, dry place out of sunlight. You can reuse these bags around the house as a short-term solution to keep things dry and reduce air contact.
Product packed in a facility using equipment Shared with products that contain Nuts, Soy and Gluten
Weight: 770 g
Dimensions: 100 mm x 75 mm x 245 mm
Buckwheat Flour chemical free 750g
I love Sovereign Foods and their whole philosophy and I'm so thankful for all that they provide. The buckwheat flour is perfect. It's great for all baking. I add baking powder when needed. I make banana buckwheat pancakes and they are light and great for breakfast.