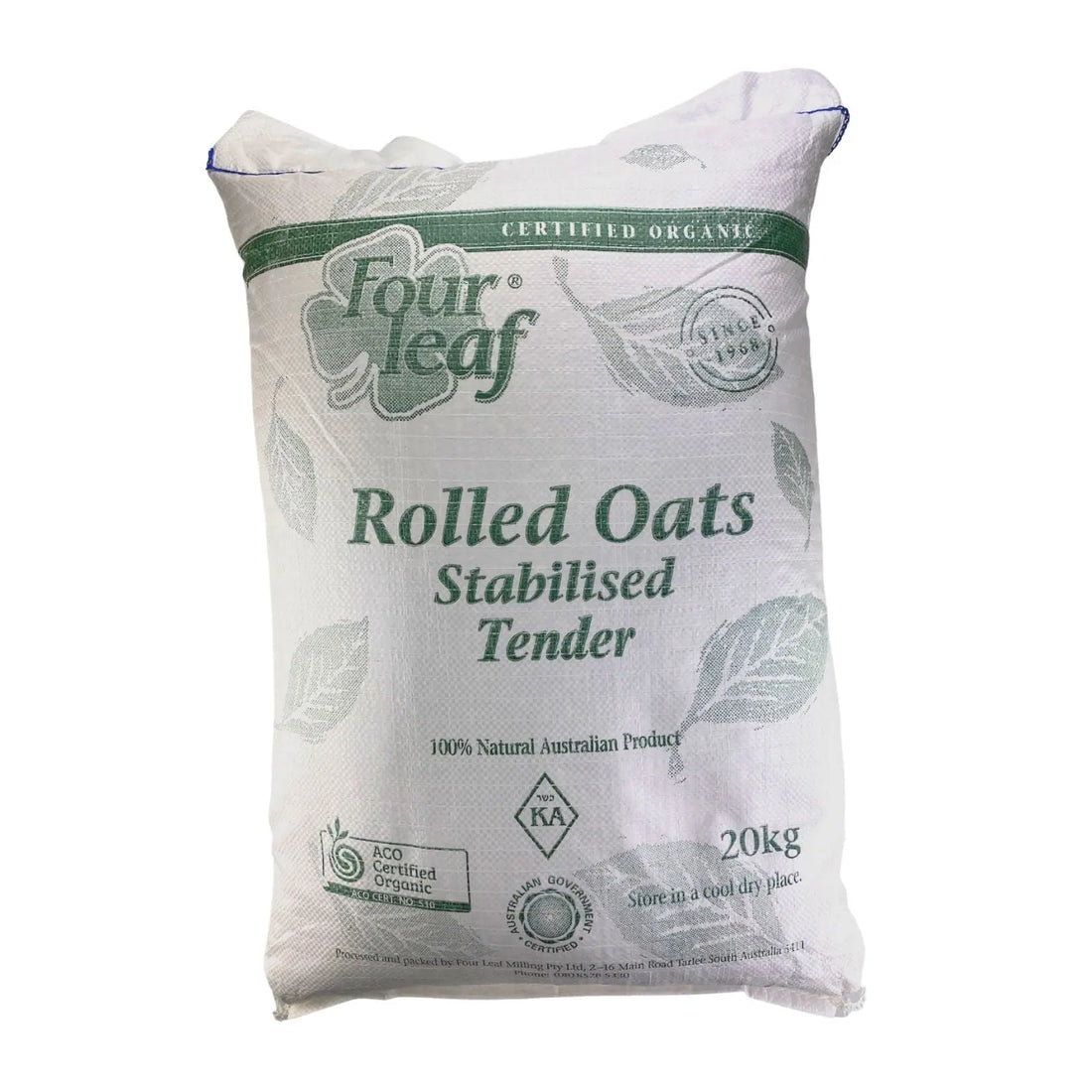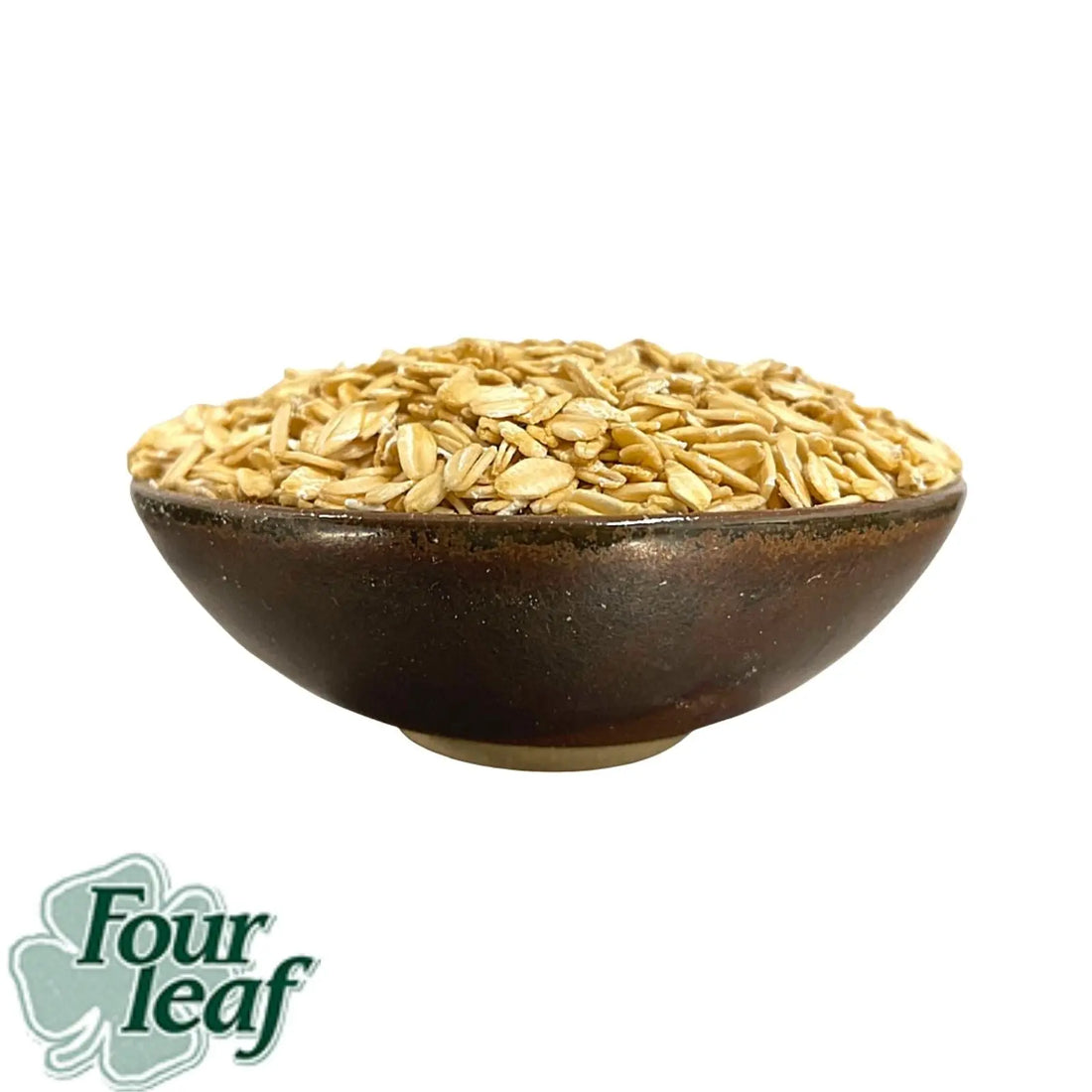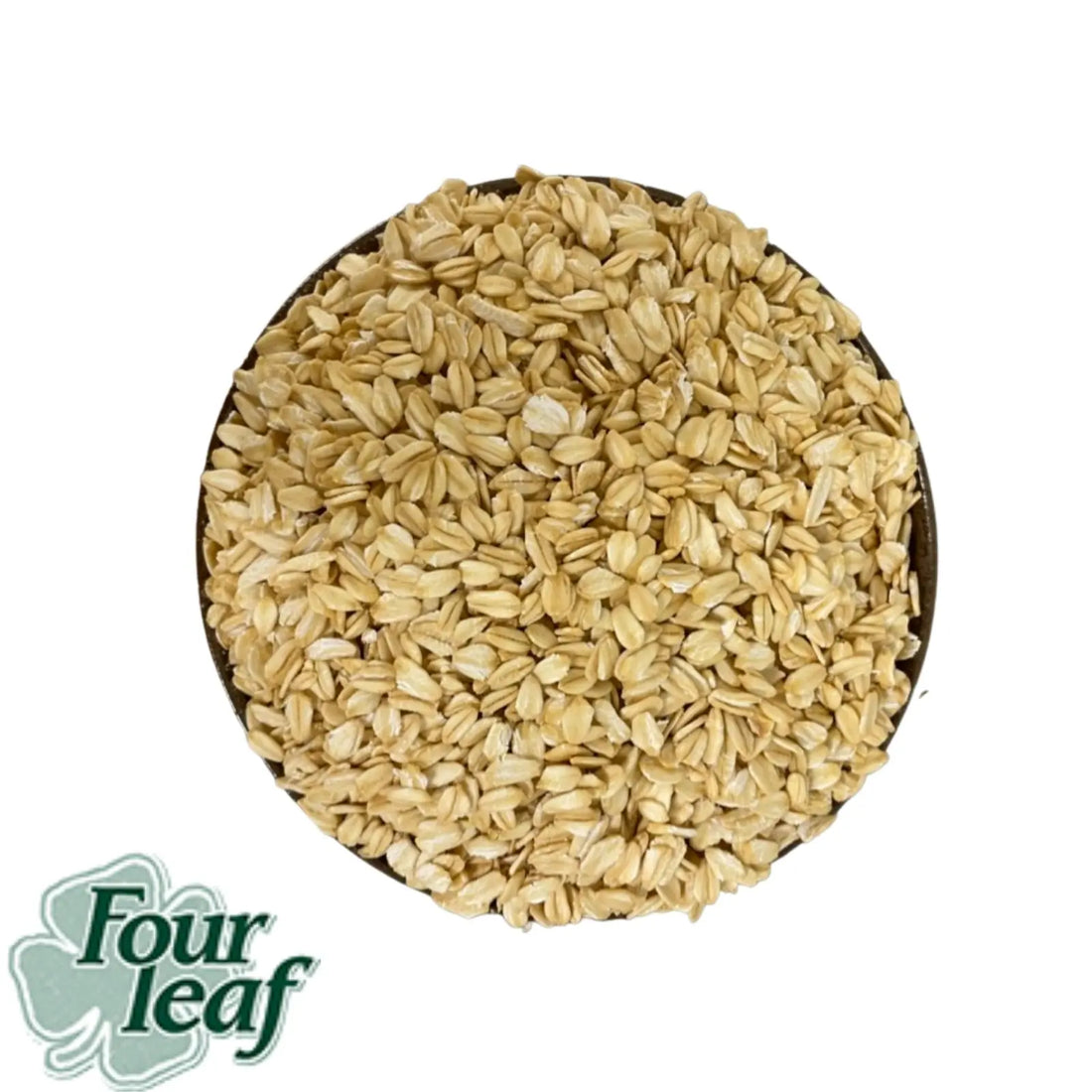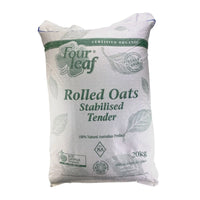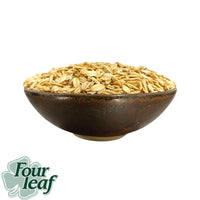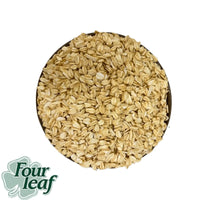 Despite what it says on the bag, these oats are cut a little thicker than our creamy oats. They are more chewy and robust, resulting in a heartier, richer dish. However, they still retain that creamy and soothing quality of regular rolled oats, which means you can still enjoy that classic porridge taste you love, you just get a chewier spoonful with every bite. Making them ideal for a hearty porridge or adding to your ANZAC biscuits.
These oats come to us via Four Leaf Milling in Tarlee, South Australia.
Certification: ACO# 510P
Product packed by the producer in poly bag.
Product contains Gluten
Weight: 20.2 kg
Dimensions: 490 mm x 130 mm x 790 mm