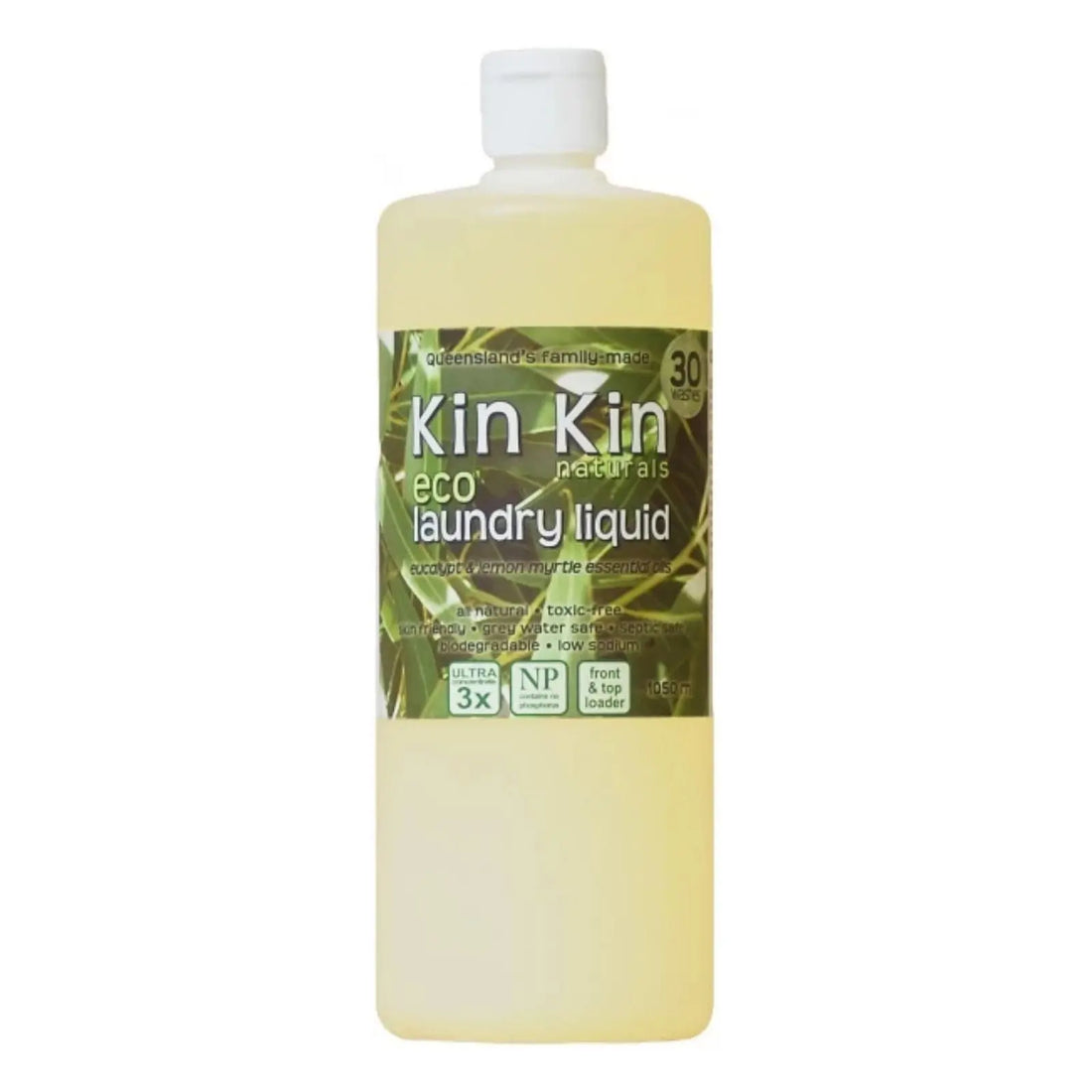 Kin Kin Naturals are a Noosa Hinterland based family business, passionate about making local, all natural cleaning products that actually work

Perfectly safe for people & planet, including grey water and septic systems, for both FRONT and TOP loaders.

Economical: ultra concentrated, no need to use more than 35ml for a full load.

Made with love in the green and serene Noosa Hinterland.
Ingredients: coconut-based anionic and nonionic surfactants (NO alcohol ethoxylate, LAS or SLS), rain water, potassium coconut soap, potassium citrate, enzymes, organic eucalypt essential oil, organic lemon myrtle essential oil, tangerine essential oil.
Product packed by the producer
Weight: 1.16 kg
Dimensions: 85 mm x 85 mm x 237 mm