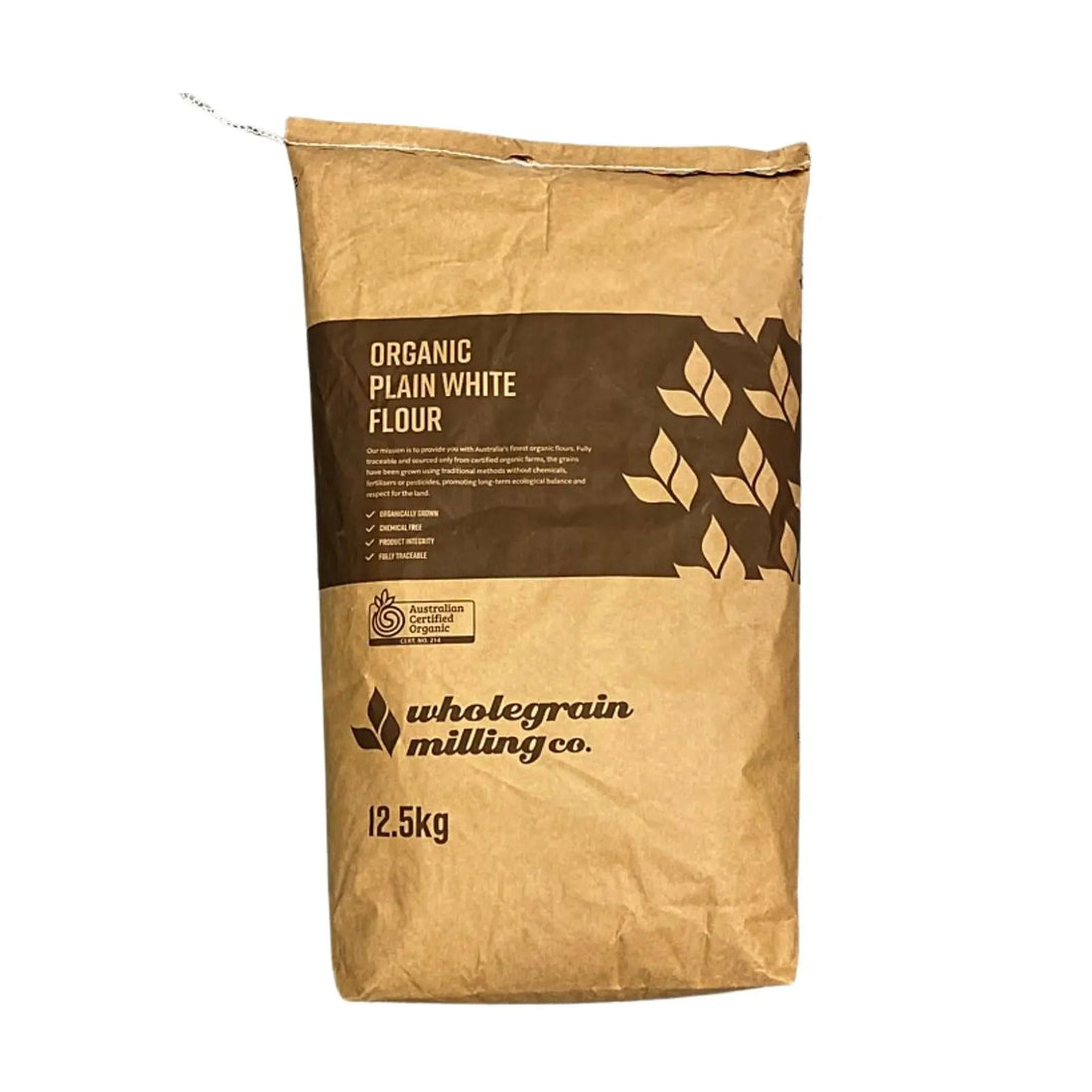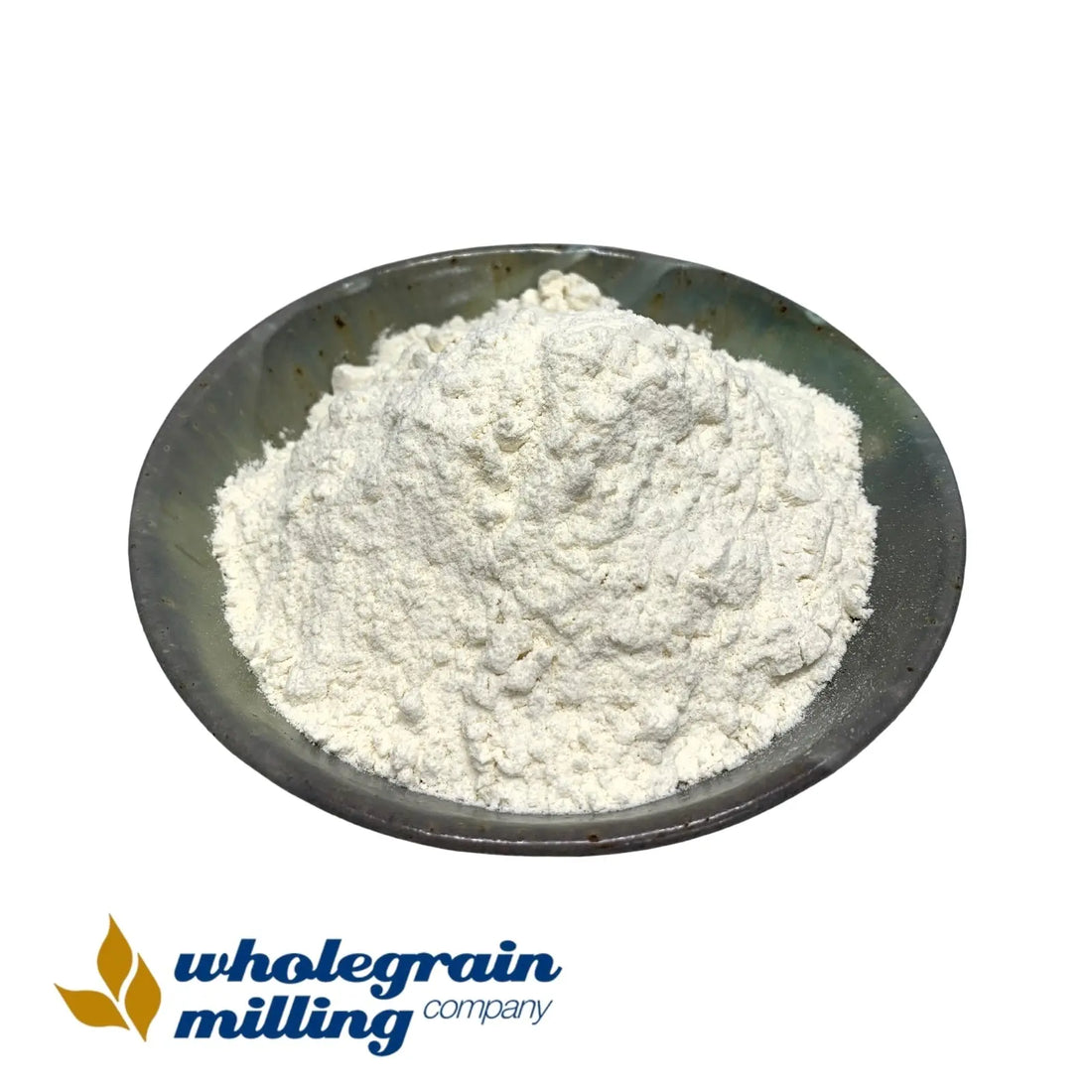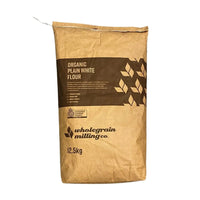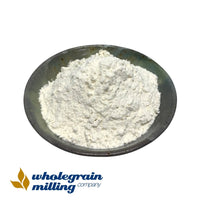 This is the flour to use when looking for an all purpose flour. The main difference between baker's flour and plain (all-purpose) flour is protein. Baker's flour has a higher protein usually 11-13%. Where plain flour sits below 10% protein. The lower the protein, the fluffier your cakes. This plain flour comes in at 9% protein to give you fluffy cakes, soft chewy biscuits, or a wonderful short pie crust (for flaky pastry you should look at our roller milled bakers flour).

This plain flour was skilfully roller milled from Australian grown wheat by the folks at the Wholegrain Milling Company in Gunnedah, NSW.

Certification: ACO# 214P
Product packed by the producer in a multi-walled paper bag.
Product contains Gluten
Weight: 12.8 kg
Dimensions: 390 mm x 120 mm x 600 mm