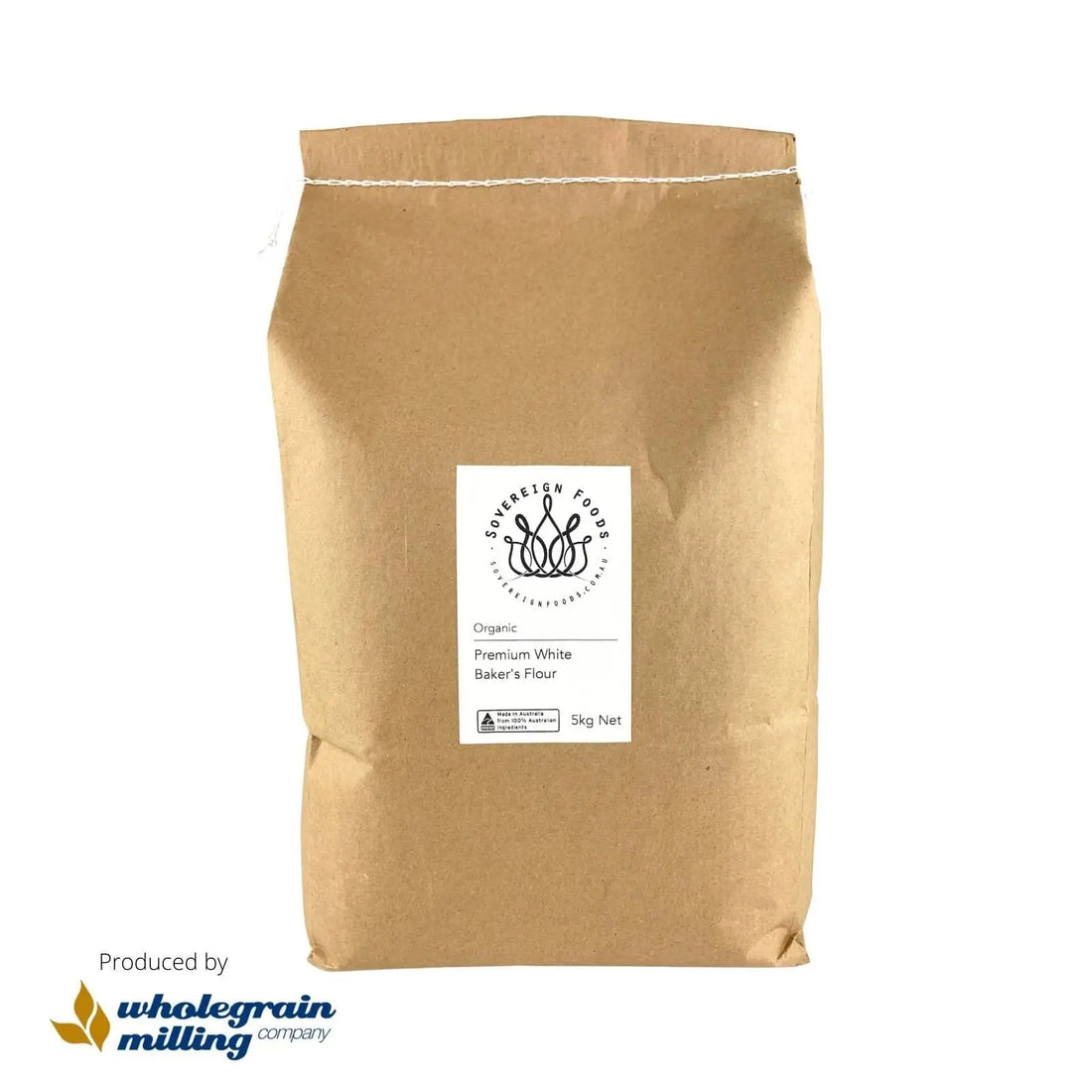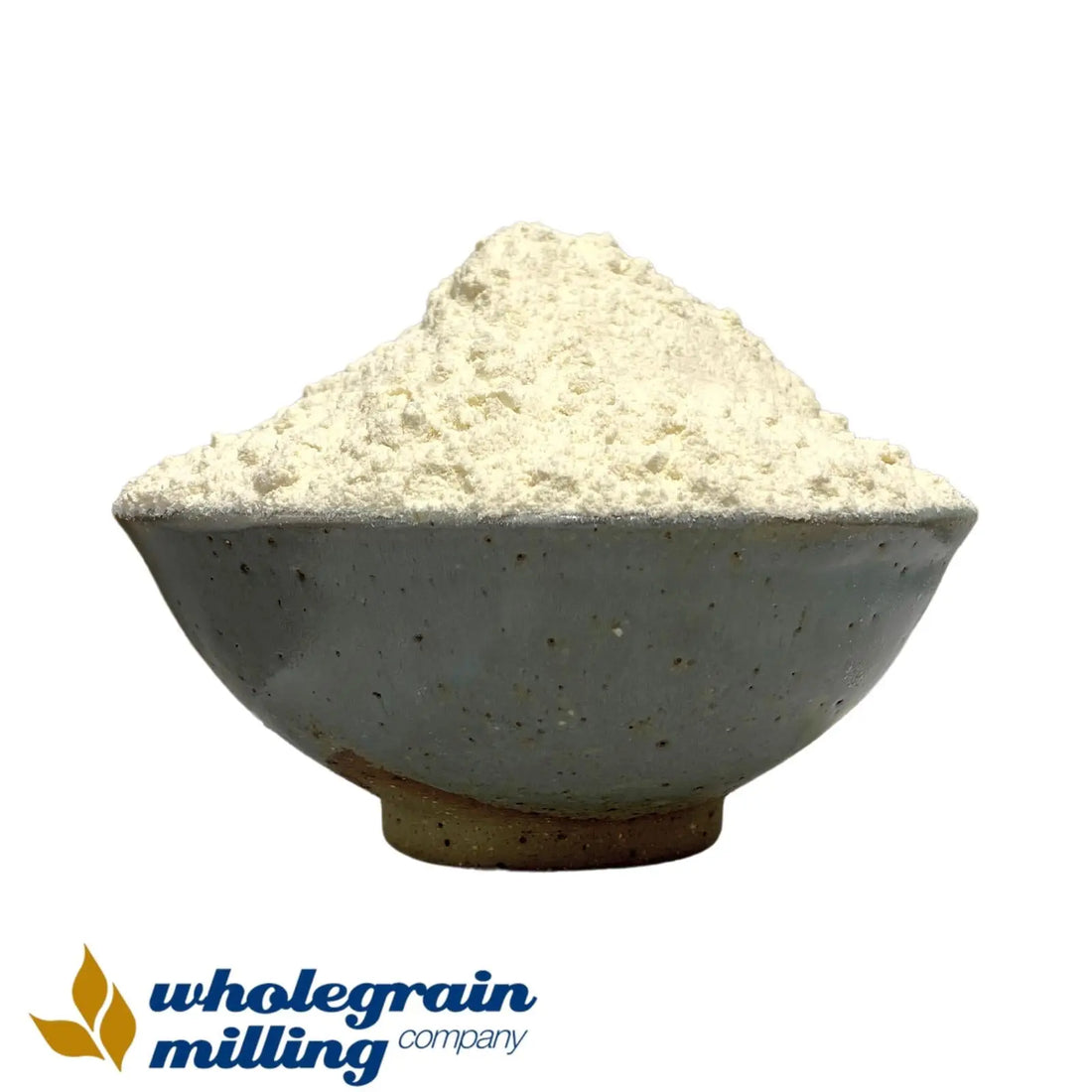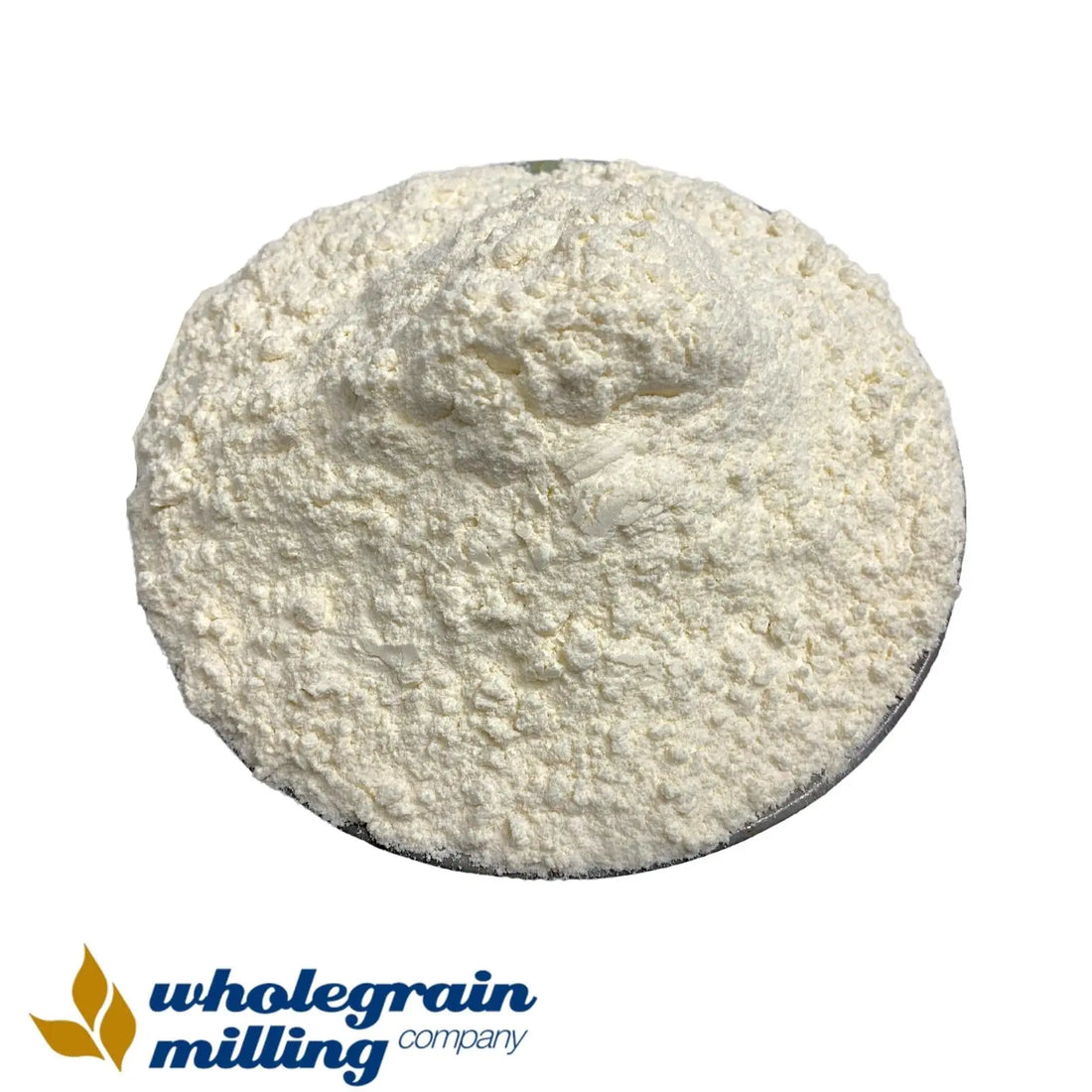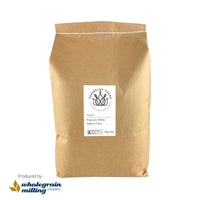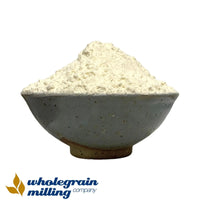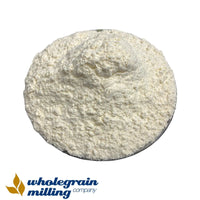 This organic unbleached bakers flour has been roller milled and pushed through a fine mesh removing most of the bran while the germ and endosperm are retained ensuring a very strong flour.
While it is fantastic on its own in bread, pizza bases, pastries or pastas. Where it really excels is as a base flour in bread as it add strength to some of the alternative flours that don't quite have as much strength. Use around 60-70% of the roller
milled bakers flour with 30-40% of the whole flour of your choice, and see amazing results.
This flour was skilfully roller milled by the crew at 
Wholegrain Milling
 in Gunnedah NSW.
Product repacked by Sovereign Foods in compostable bags.
Our Bags are made from brown recycled paper and have a 100% natural corn-based compostable biofilm. All you need to do is pop off the label before you put it in your compost (We are looking for a cost-effective compostable solution to our labels). These bags are a good short term but are not completely airtight. When you get your goodies home, be sure to pop your products into a jar and store them in a cool, dry place out of sunlight. You can reuse these bags around the house as a short-term solution to keep things dry and reduce air contact.
Product contains Gluten and packed in a facility that stores and packs products that contain Nuts and Soy
Weight: 5.05 kg
Dimensions: 110 mm x 245 mm x 355 mm
Great products and service
This flour is excellent for making Sourdough bread.
Love purchasing from Sovereign Foods, great products, price and excellent service.
Excellent for sourdough bread. Top results.
Great Products. Great Service.
I used to use these flours when I had my own bakery. Now only needing a bag here and there, it is great to find someone who carries the flours I love, at good prices and in the sizes I can use. Also, the service is terrific. I get mine delivered locally and I cannot fault Sovereign Foods. So quick. And Thor is very responsive to questions. Love this company. Love e their products.