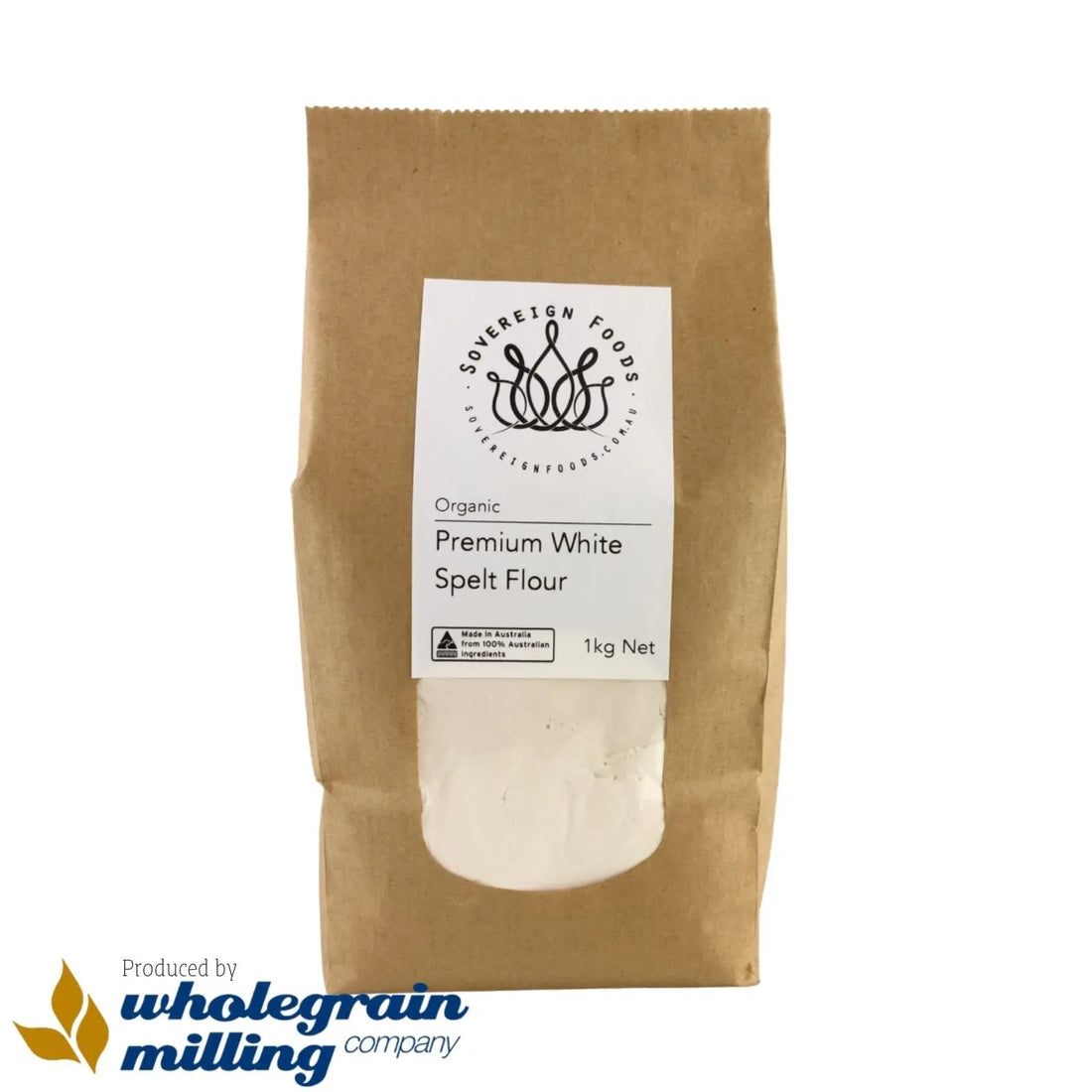 An early relative to wheat, spelt is an ancient grain that has a delightful nutty taste and aroma.
This spelt flour has been freshly milled with stainless steel rollers from Australian grown organic spelt grain and has had the bran removed to produce a lighter style flour, which is great for bread, pasta, or biscuits.
Produced by the Wholegrain Milling Co in Gunnedah, NSW.
Product repacked by Sovereign Foods in compostable bags.
Our Bags are made from brown recycled paper and have a 100% natural corn-based compostable biofilm. All you need to do is pop off the label before you put it in your compost (We are looking for a cost-effective compostable solution to our labels). These bags are a good short term but are not completely airtight. When you get your goodies home, be sure to pop your products into a jar and store them in a cool, dry place out of sunlight. You can reuse these bags around the house as a short-term solution to keep things dry and reduce air contact.
Product contains Gluten and packed in a facility that stores and packs products that contain Nuts and Soy
Weight: 1.02 kg
Dimensions: 127 mm x 90 mm x 230 mm