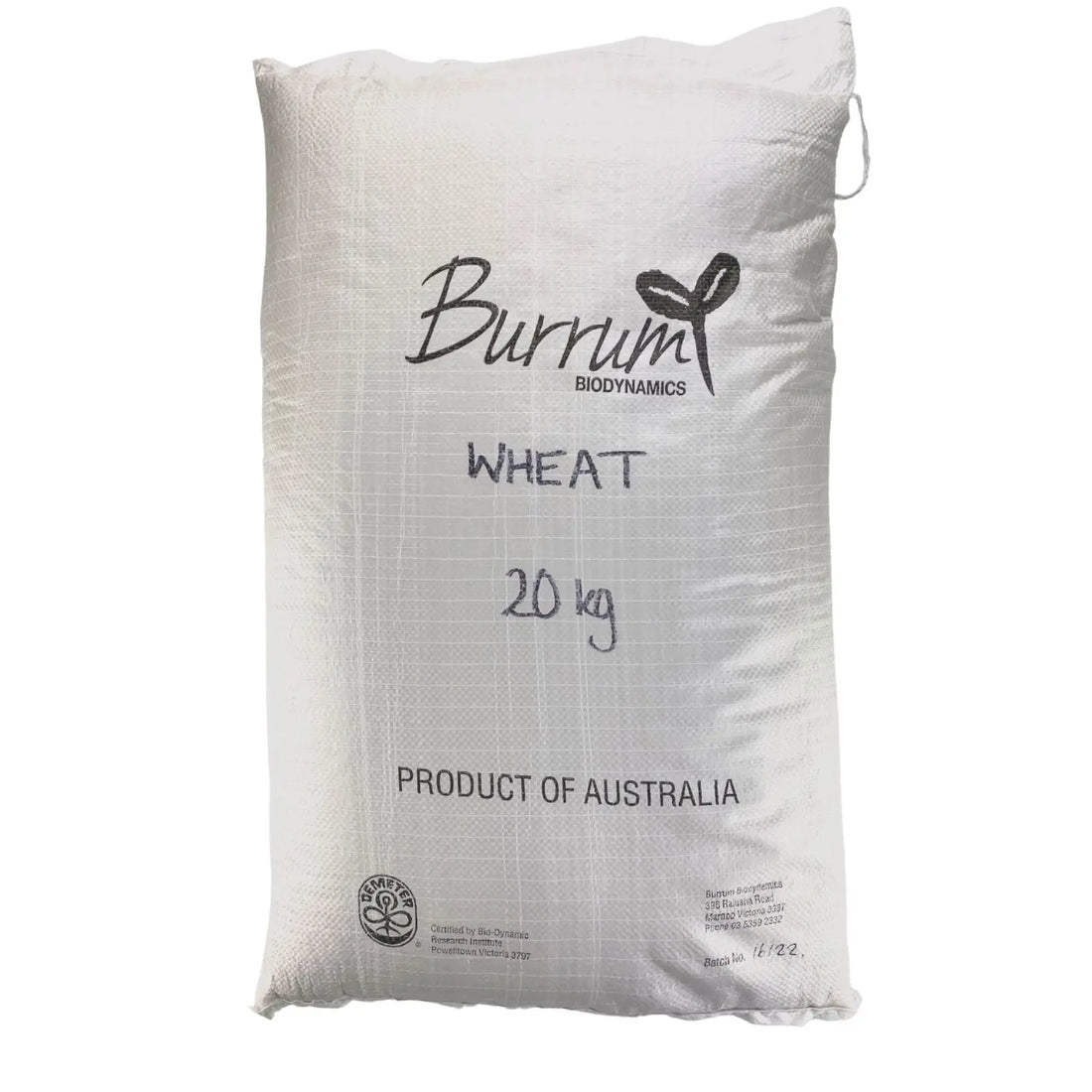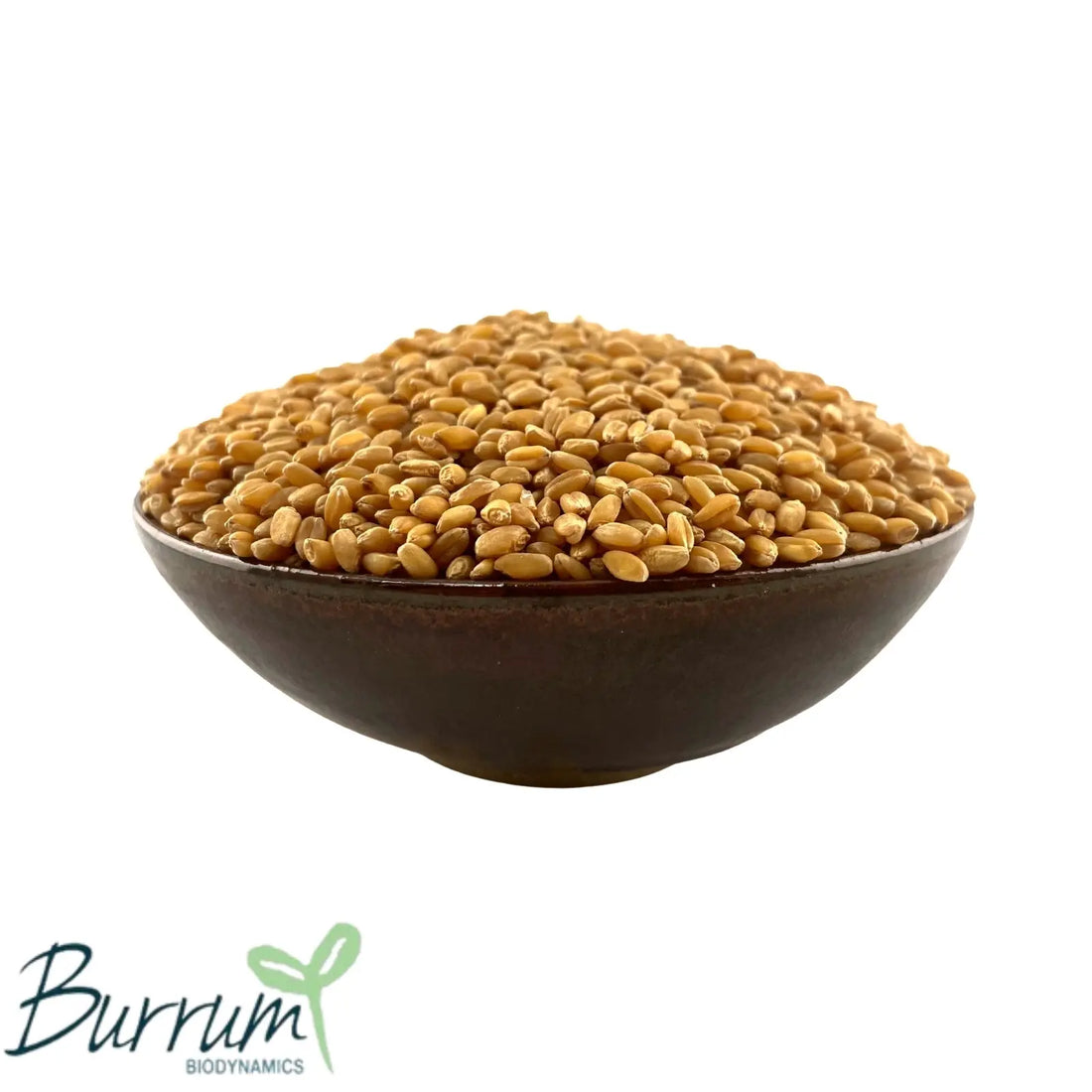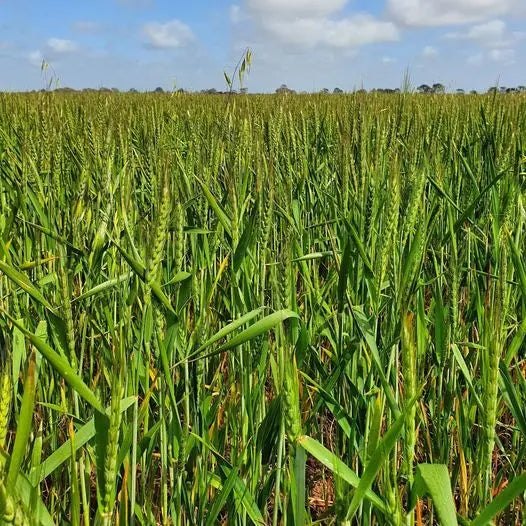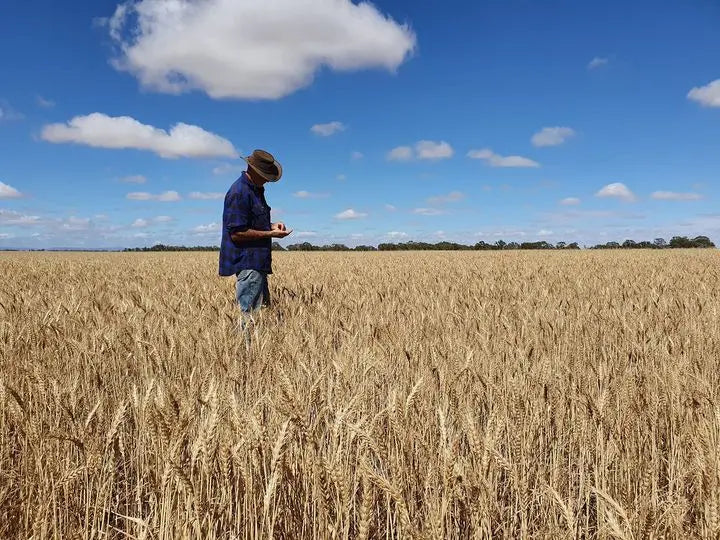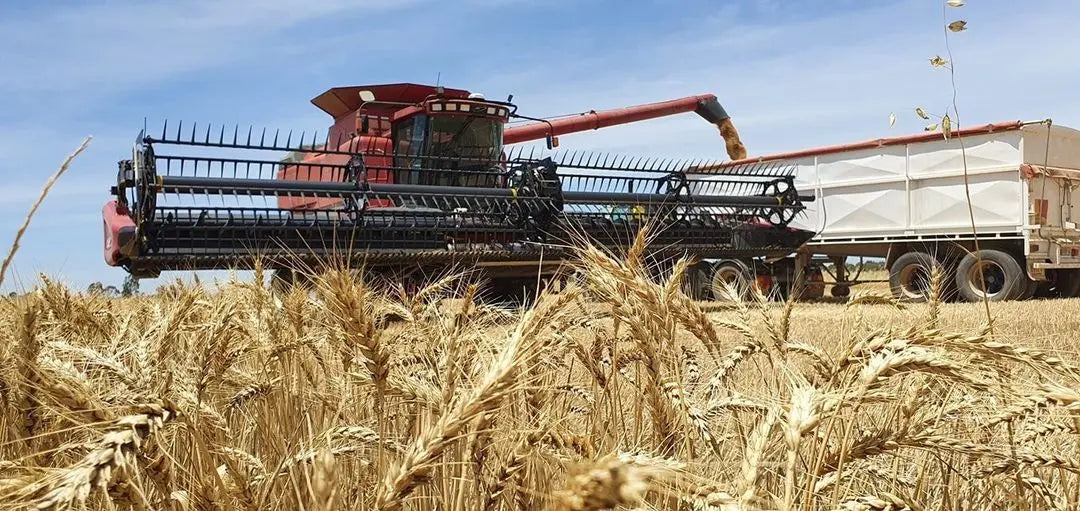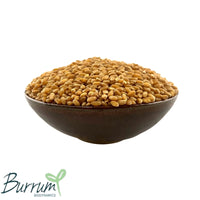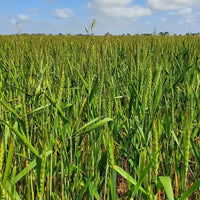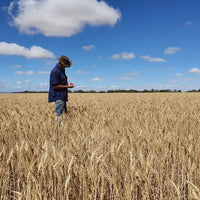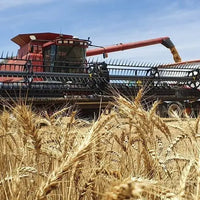 This beautiful organic scout wheat variety of wheat has been biodynamically grown in the Wimmera region of Western Victoria by Stephen and Tania Walter at Burrum Biodynamics. It has a nice high protein count of around 11% making it great for milling for your next loaf of bread, or feeding your sourdough culture.
Also great for Sprouting your very own Wheat Grass.
Certification: Demeter# 729
Follow this link to read more about Burrum
Product packed by the producer in poly bag.
Product contains Gluten
Weight: 20.2 kg
Dimensions: 450 mm x 100 mm x 670 mm
Lovely wheat!
High quality clean grain that mills and makes beautiful bread. Very professional service.
Love this store!
I love that I can buy organically grown grains and flour whilst supporting Aussie farmers. The quality is amazing, and I absolutely love milling my own whole wheat flour at home with the wheat grains. Highly recommend this place & their products!