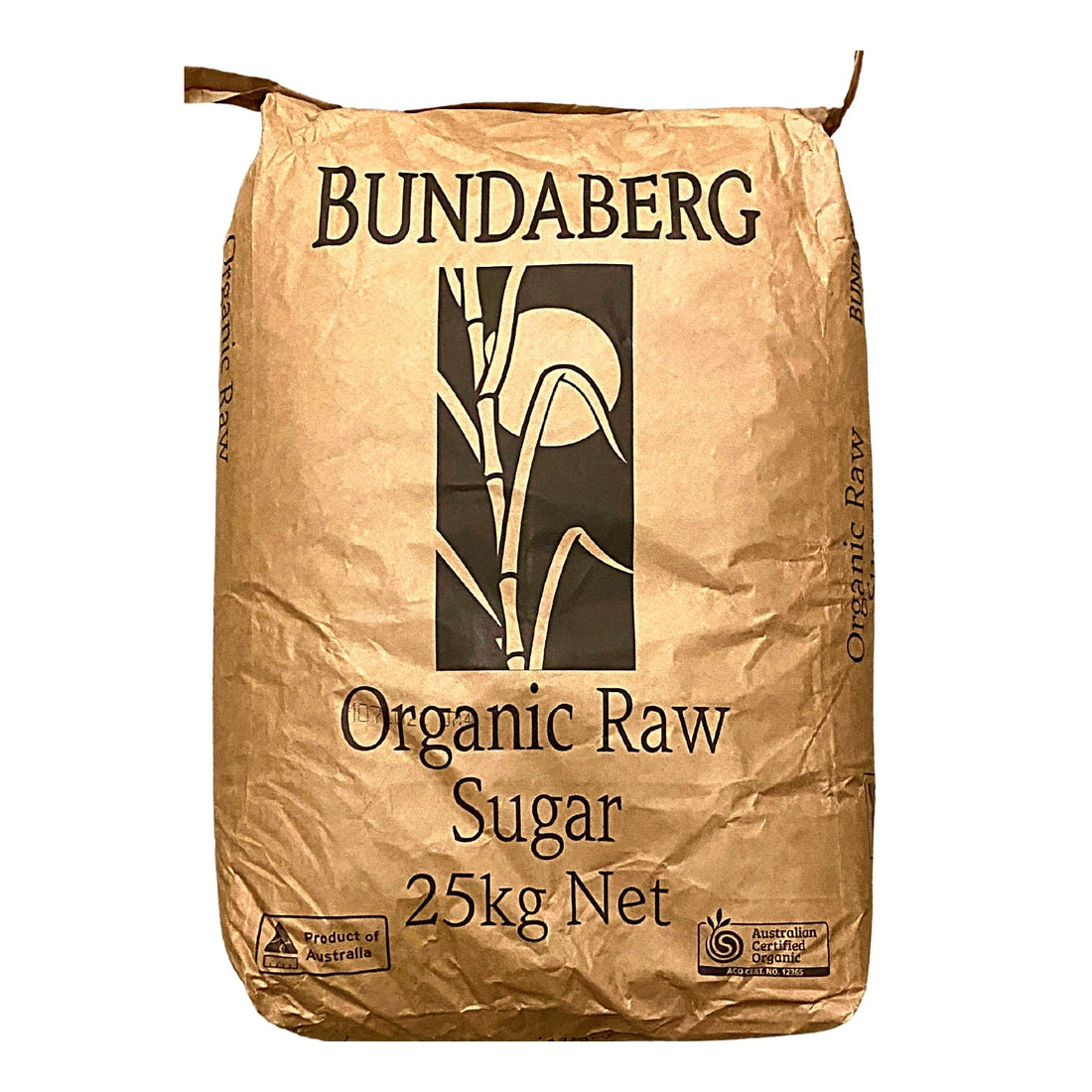 Due to this product being of greater weight than is allowed by our courier company, it is available for pick up only
Before 2018, all organic Australian sugar producers had to get their sugar mixed in with the conventional processors as their wasn't a certified processor in Australia. You may have noticed in shops that all the organic sugar was coming from Brazil, Paraguay or Thailand. Well, that changed with the 2018 harvest after Bundaberg Sugar gained organic certification.
In order to maintain their certification, Bundaberg Sugar needs to clean down all their processing equipment and set aside a couple of days to just process their organically grown stock. Also interesting to note, unlike sugar produced in other countries, sugar from Bundaberg Sugar uses no animal products in their refining process. 
ACO# 12365
Product packed by the producer in a paper bag with a plastic lining.
Weight: 25.2 kg
Dimensions: 600 mm x 400 mm x 150 mm
Sovereign Foods
Great company to deal with and the sugar we received is top quality, also nice to know that we are supporting an Australian farmer!