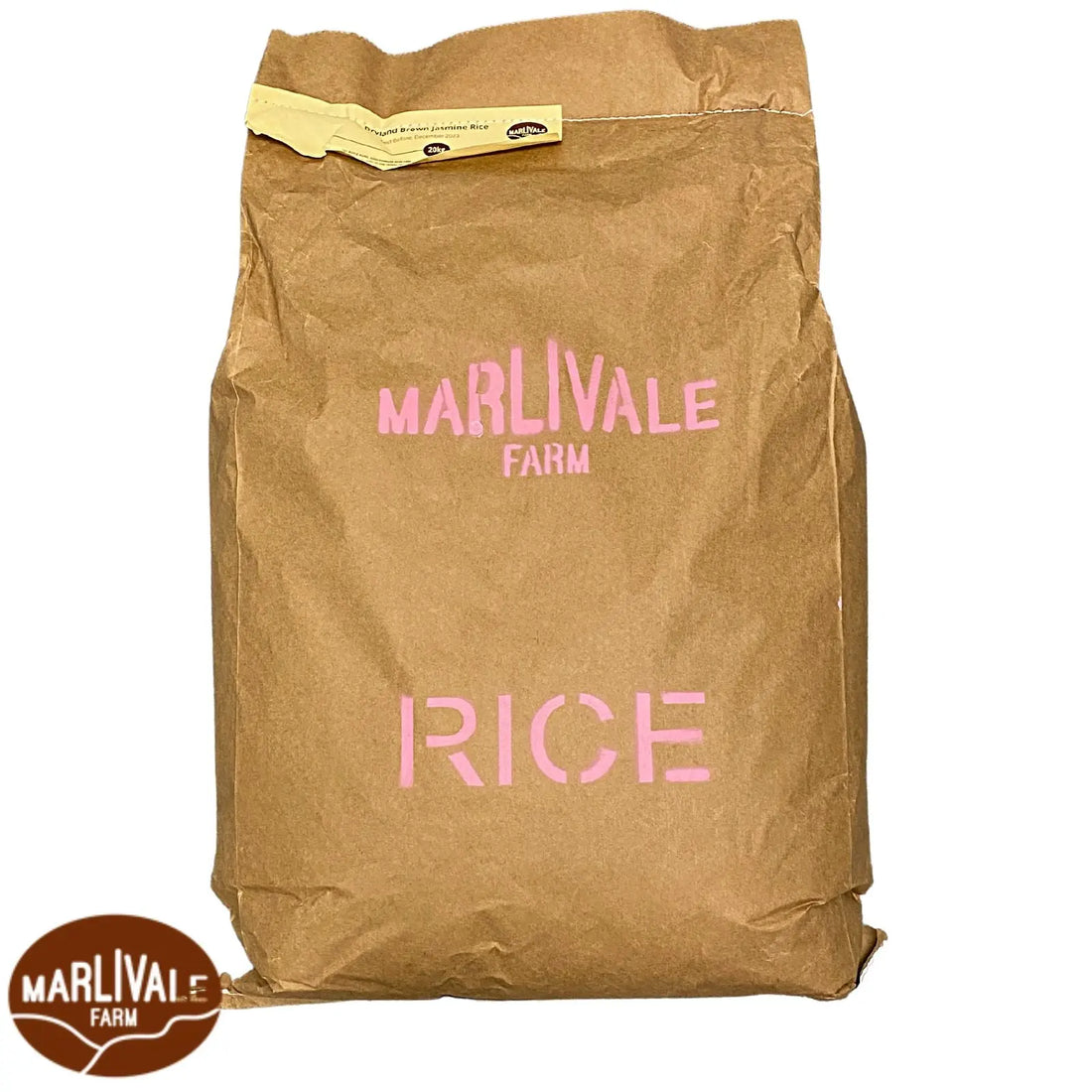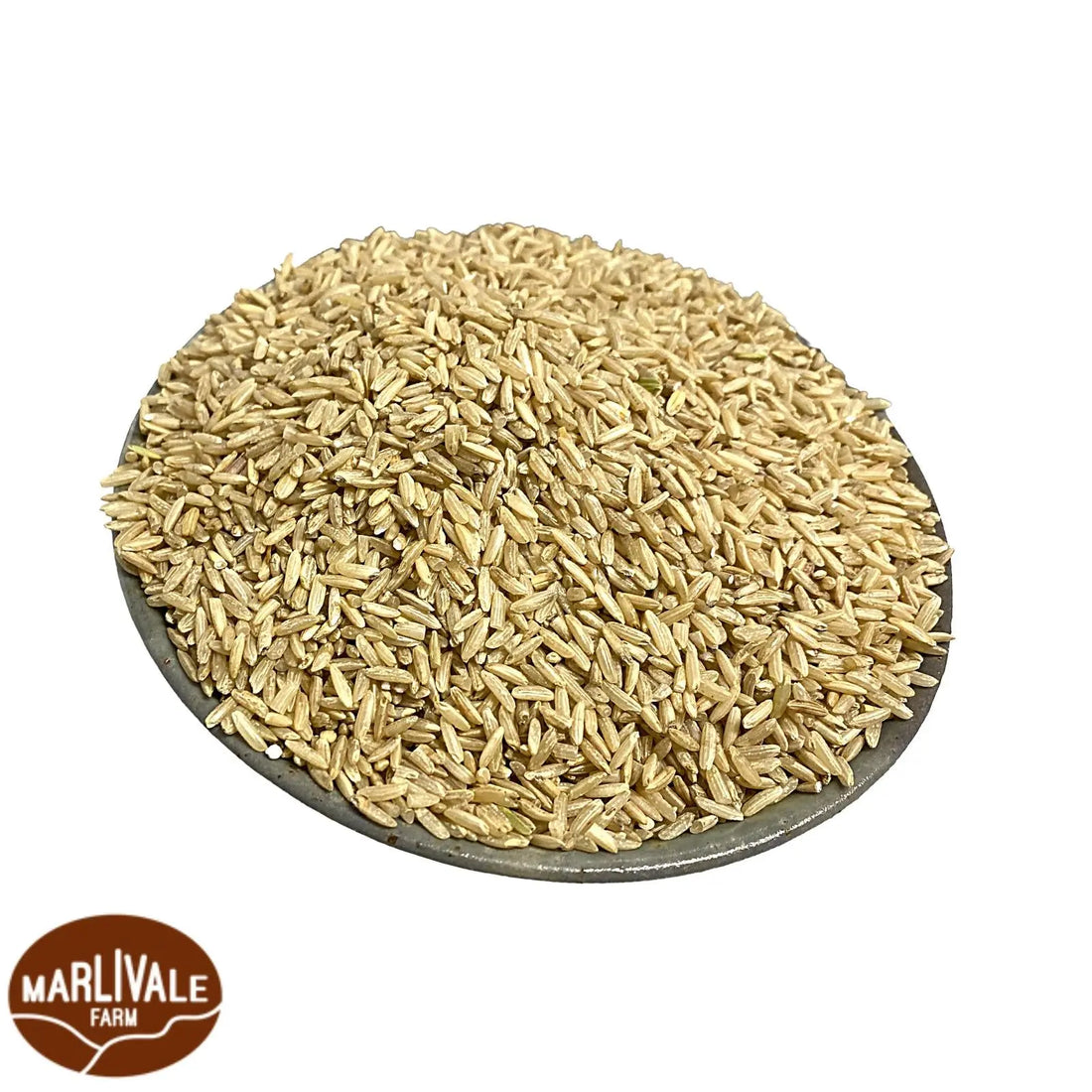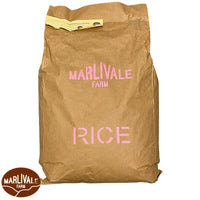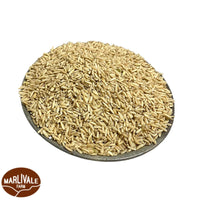 This beautiful long grain variety of fragrant rice is Kyeema, a long strawed, low yielding variety grown perfectly suited to growing without the need for flooding. Its beautiful fragrant smell, reminiscent of jasmine rice makes it perfect accompaniment to Thai or Indian Cuisine.

Grown in the rain fed fields (as opposed to paddies), this aromatic rice is grown by Marlivale Farms in the Nimbin Valley of Northern NSW. Marlivale use an integrated technique of farming, growing pecans, rice and a small herd of cattle to help with nutrient cycling. They rely 100% on rainfall to irrigate their crops, thus saving this precious resource.
Product packed by the producer in a multi-walled paper bag.
Weight: 20.2 kg
Dimensions: 20 mm x 440 mm x 600 mm