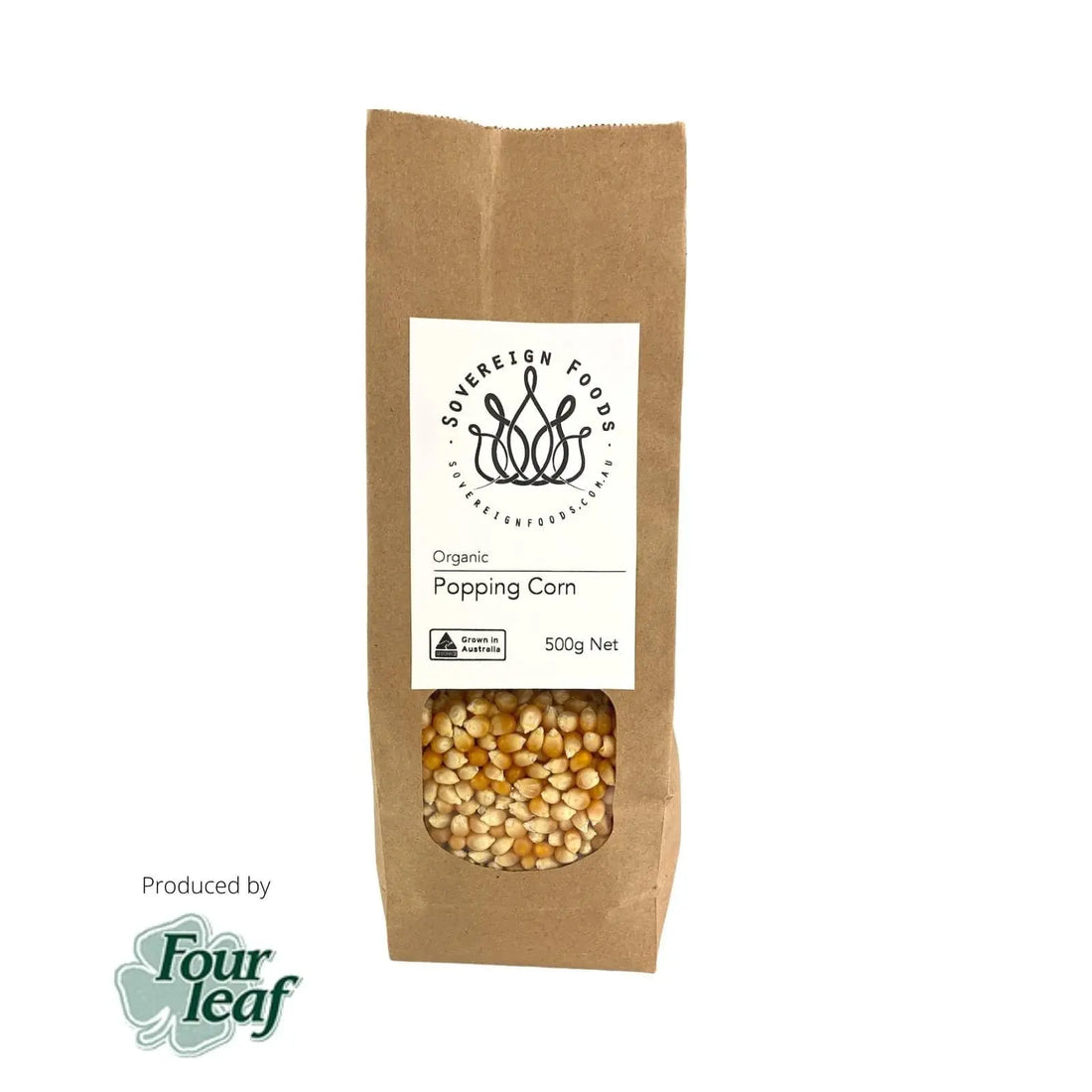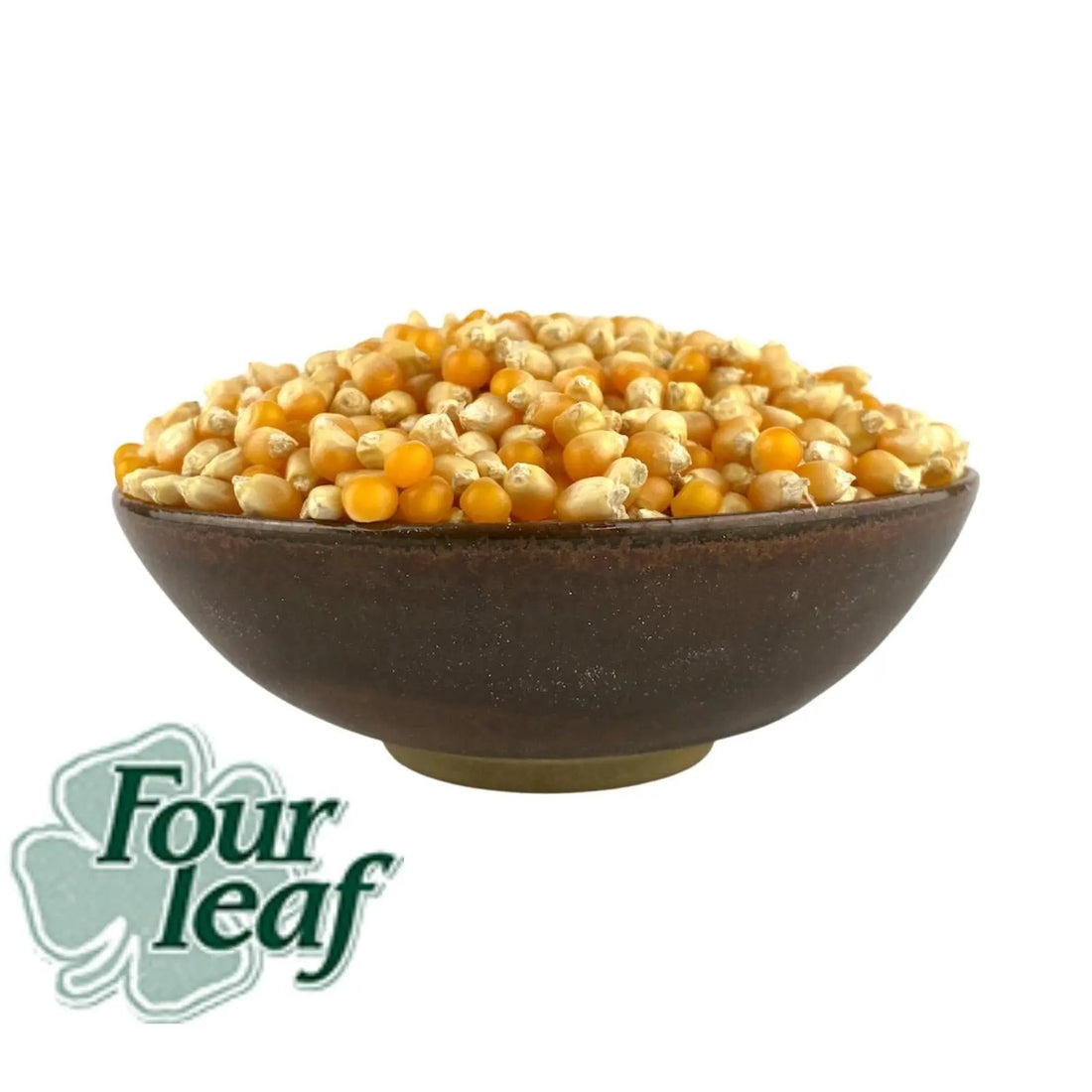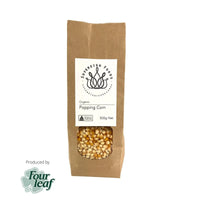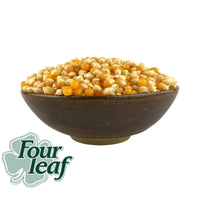 Made from organically grown maize, pop corn makes a great summer snack at the end of the day. But it is also a great cooking ingredient, if you are looking for some other interesting ways to use popcorn; try:
- Mixing popcorn into your homemade muesli/muesli bars
- Add popcorn to a batch of chocolate chip cookies or brownies (especially with a bit of salt)
- Use popcorn as a substitute for croutons in soup (works particularly well in a corn and asparagus soup)
- Use as a topping for ice cream (again with a bit of salt and some chocolate sauce)
- break them up and add it as a crust to cupcakes
Our popping corn comes to us via Four Leaf Milling, who were kind enough to clean it up for their growers.
Product repacked by Sovereign Foods in compostable bags.
Our Bags are made from brown recycled paper and have a 100% natural corn-based compostable biofilm. All you need to do is pop off the label before you put it in your compost (We are looking for a cost-effective compostable solution to our labels). These bags are a good short term but are not completely airtight. When you get your goodies home, be sure to pop your products into a jar and store them in a cool, dry place out of sunlight. You can reuse these bags around the house as a short-term solution to keep things dry and reduce air contact.
Product packed in a facility using equipment Shared with products that contain Nuts, Soy and Gluten
Weight: 520 g
Dimensions: 125 mm x 90 mm x 230 mm