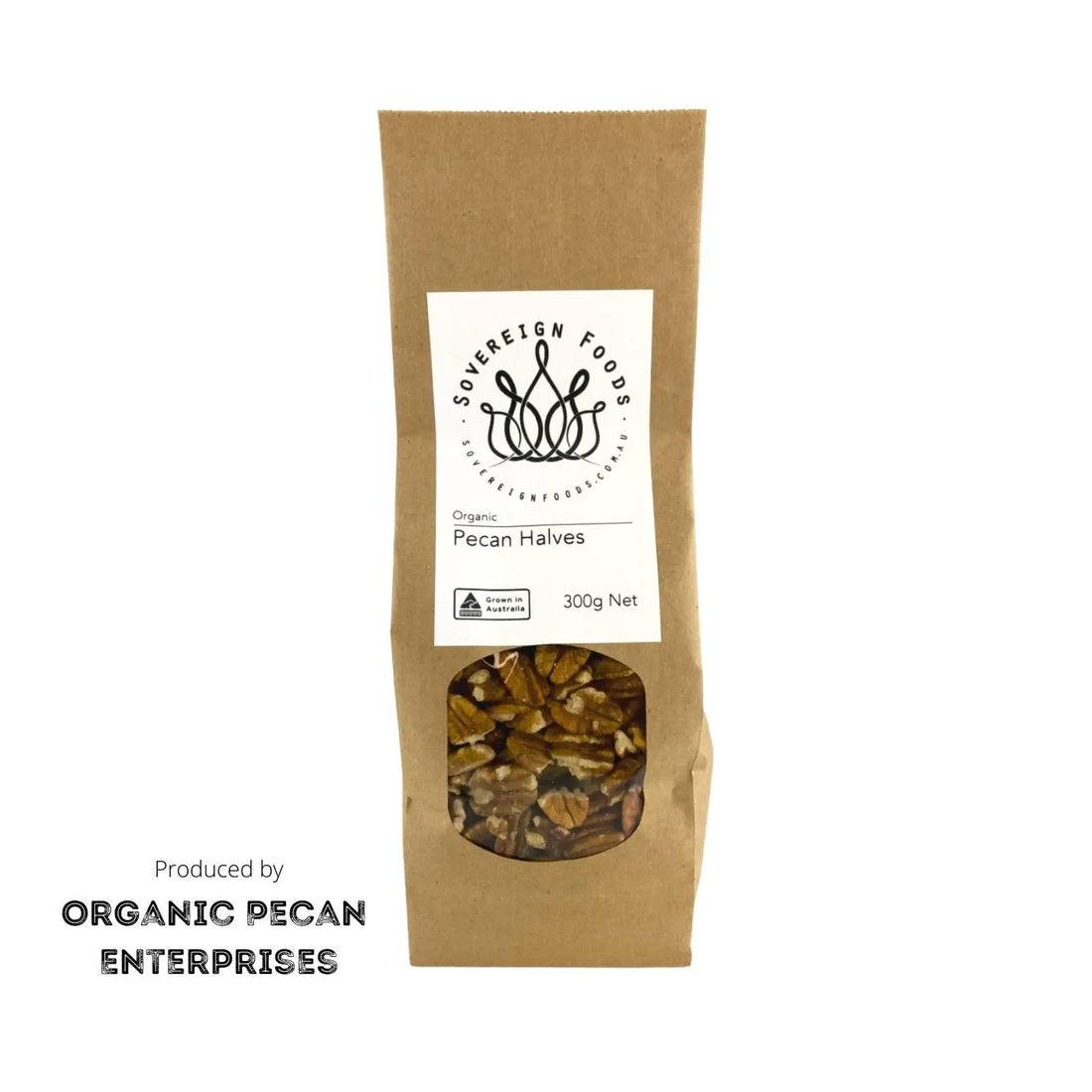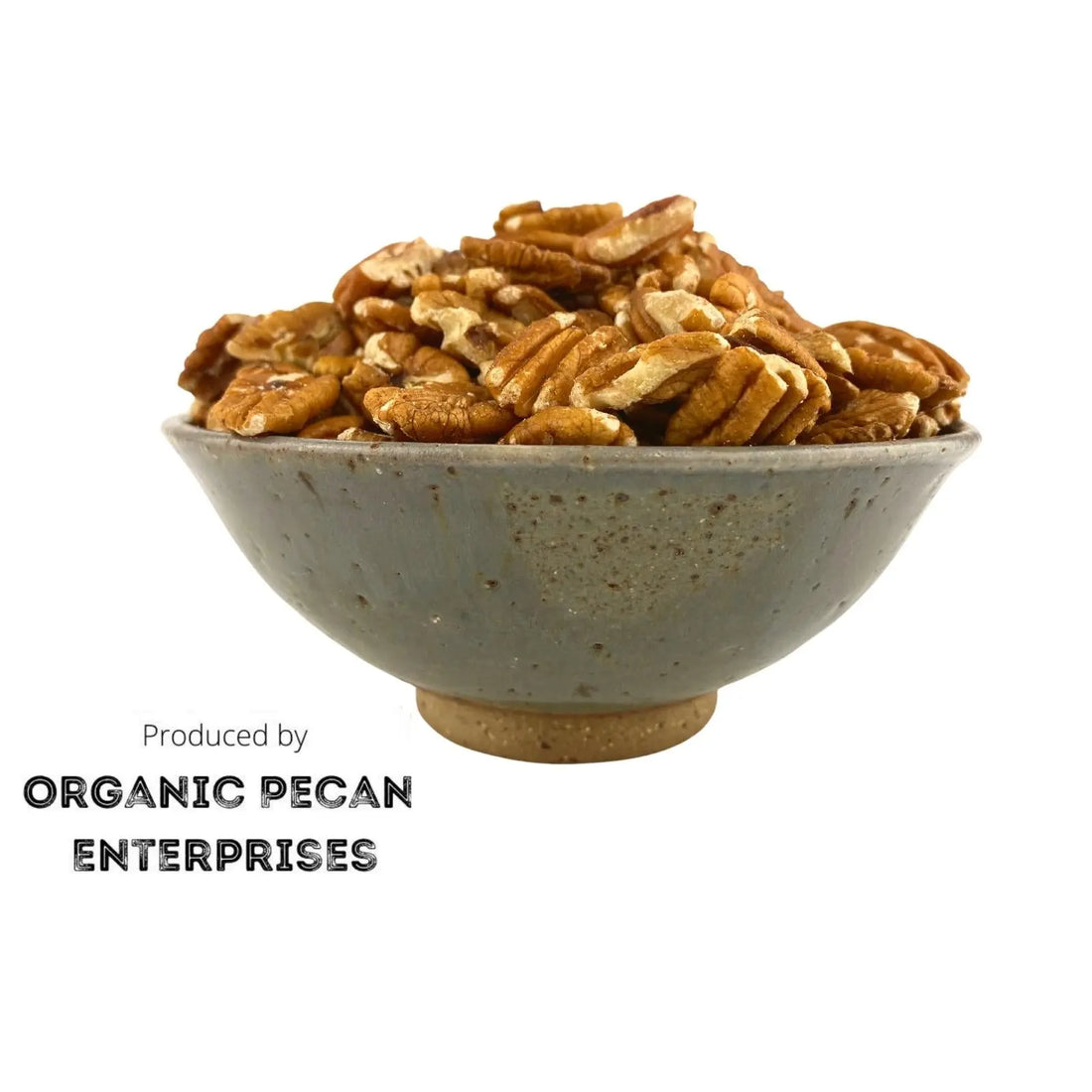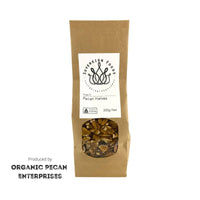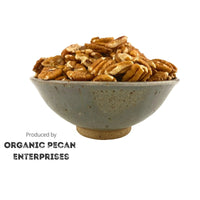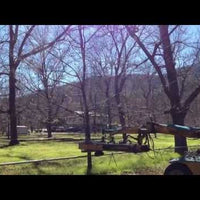 These beautiful organic Pecans are as fresh as if they were straight out of the shell. With a rich caramel flavour, they are perfect as is or toasted and added to salads,  blended into a rich decadent nut butter. 
Sovereign Foods sources its Pecans from Las Piedras Farm, the oldest Pecan Orchard in Australia located 90 minutes from Brisbane in Junction View.
These scrumptious pecans are Australian Certified Organic, adhering to strict ACO regulations when growing and processing to ensure they are genuinely organic in every sense of the term.
Las Piedras boasts over 2200 Certified Organic established pecan trees over 15m in height, and have been producing pecans for 50 years.
Pecan trees produce one crop each year, with the nuts starting to form in early summer, by the end of Autumn, they are fully grown and ready to harvest. The harvest season usually takes around two months. The nuts are harvested using specialised equipment which shakes the trees in such a way that does not damage the tree, and only causes the 'ripe' nuts to fall from their husk, allowing the others to stay on the tree until they are ready to drop. The nuts are then swept into lanes along the ground, so the harvester can take the nuts from the ground and transport them to the "sorter". The pecans are sorted using a series of equipment including a conveyor belt which allows them to be inspected them by hand. The pecans are then moved to a moisture controlled silo, where they are kept until the moisture content is ready for final processing and packaging.
Product repacked by Sovereign Foods in compostable bags.
Product contains nuts and packed in a facility that stores and packs products that contain Gluten and Soy
Weight: 320 g
Dimensions: 85 mm x 75 mm x 245 mm
Light & sustaining
Being a less oily nut, these pecans are fresh tasting and delicious. Add them to cereals, desserts, or simply for snacking. Prefer to never be without them!