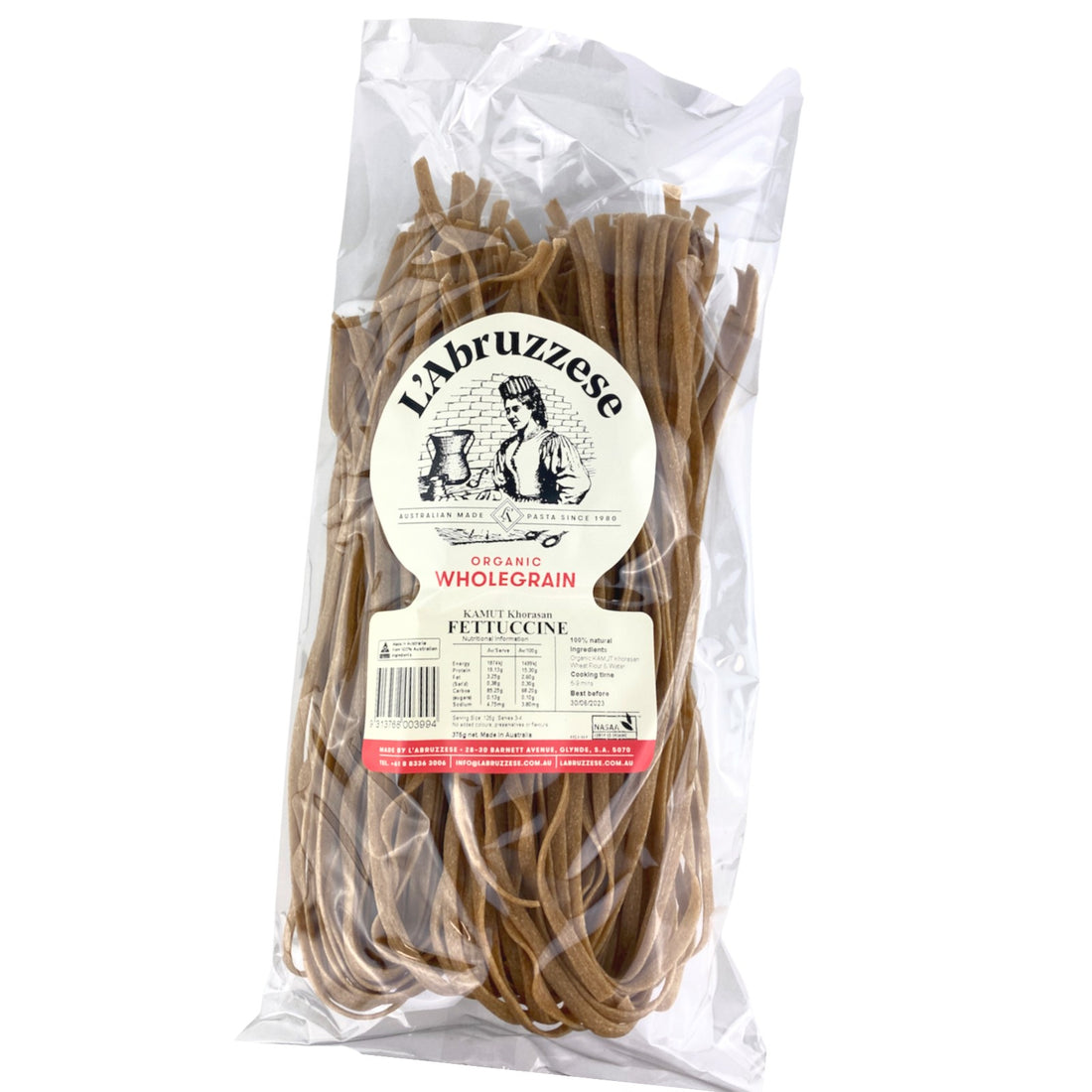 L'Abruzzese was established in 1980 in South Australia by a family originally from the Abruzzo region in Italy. Their passion for the superb quality and taste of home made pasta culminated in what is still today one of the most authentic artisan pasta producers in Australia. To this day the passion continues. L'Abruzzese produce artisan pasta by using traditional methods, bronze dies and the very best Australian ingredients. L'Abruzzese slow dry the pasta gently for up to three days and in doing so preserve its nutrition, texture, shape and exceptional taste.
Ingredients: Organic KAMUT Khorasan Flour, and Water
Certification: NASAA# 5159P
Product packed by the producer in poly bag.
Product contains Gluten
Weight: 320 g
Dimensions: 150 mm x 20 mm x 350 mm
Smooth Buttery Sumptuousness
The most delicious pasta. Smooth, Buttery nut flavour and it's not dense like wholemeal pastas. Plus it's high in protein and nutritionally good for you.