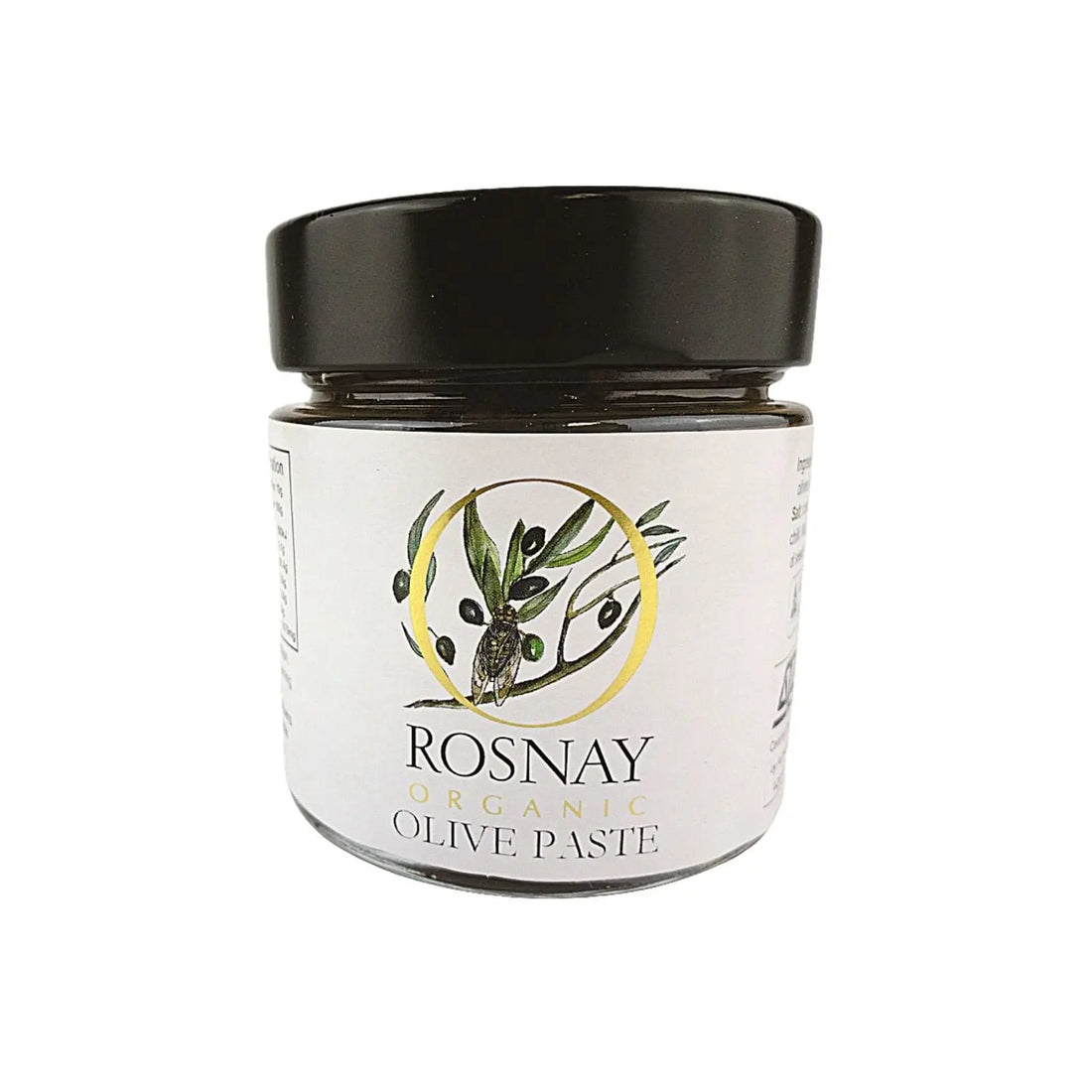 During the final grading of Rosnay's Kalamata Olives, anything not quite up to standard is diverted to a brush finisher, which brushes the flesh of the olives away from the seeds and skins. The resulting fine olive paste is then gently simmered and hot-bottled with the addition of Rosemary, Thyme, and a touch of Chilli.
Great with crusty bread with tomato and basil, sandwiches and dips. Try a dollop in the saucepan with a splash of cream and red wine to make a delicious sauce for roasted vegetables or bbq foods.
Ingredients: Rosnay Kalamata Olives, Murray River salt, certified organic Rosemary, Thyme and Chilli
To learn more about Rosnay, have a read about them here
Certification: Southern Cross SX-21127
Product packed by the producer in glass.
Weight: 435 g
Dimensions: 74 mm x 74 mm x 83 mm
This is excellent
I highly recommend this olive paste. Always a bit risky choosing olive paste, this is absolutely excellent. Great product, thank you. So far used to improve the shop bought gluten free pizza. Changed it from pretty decent pizza to totally satisfying pizza. Excellent just on crackers too. Perfect taste.