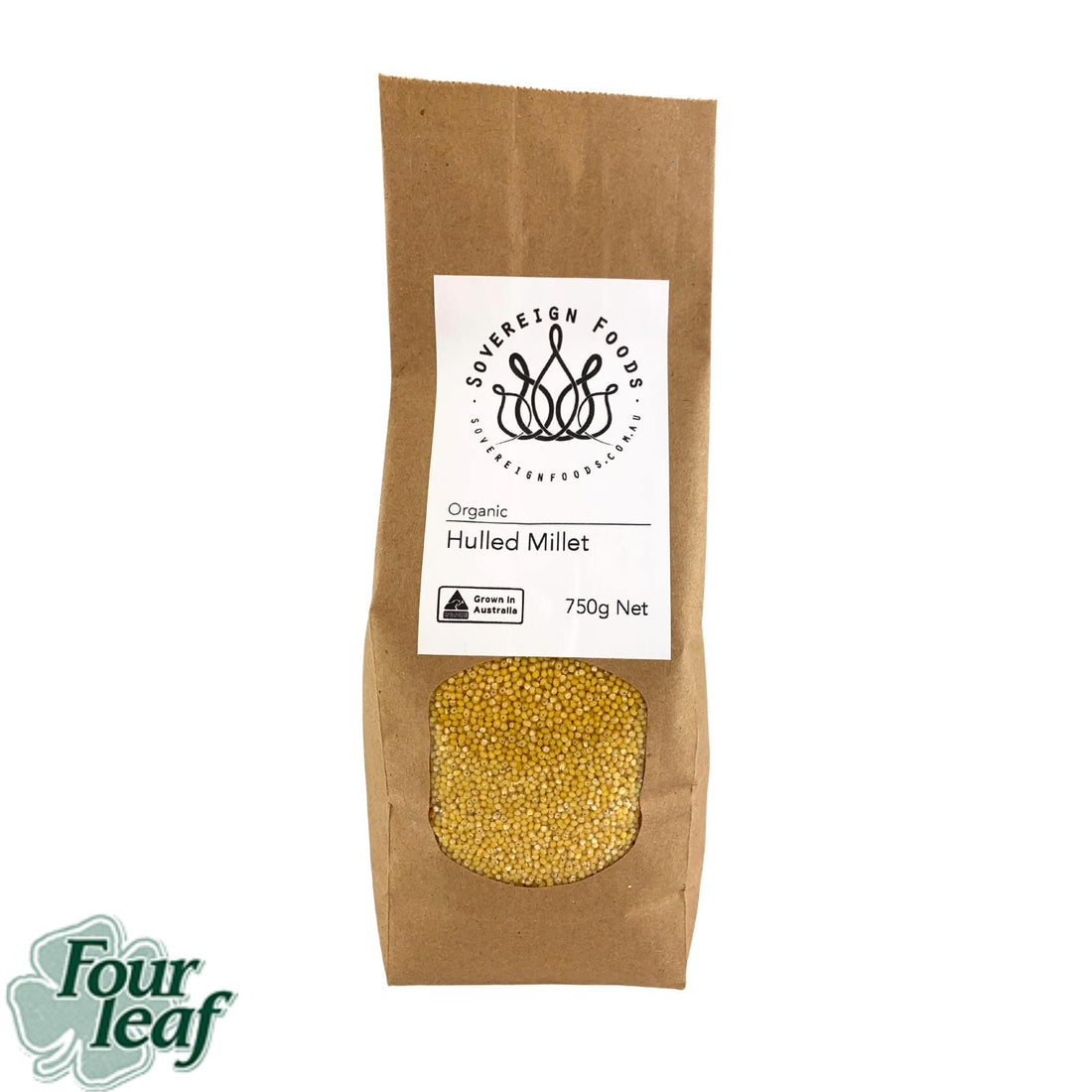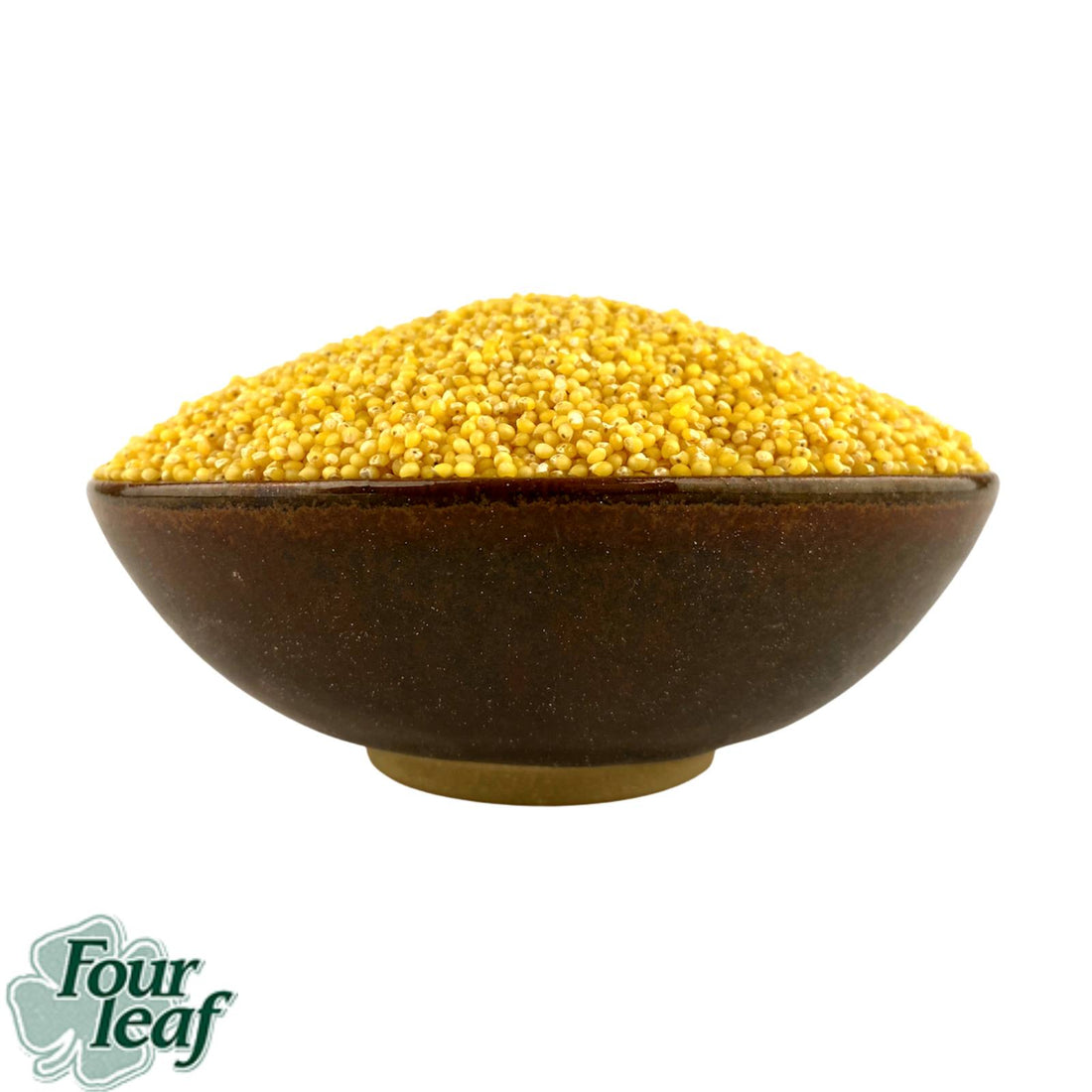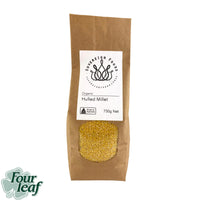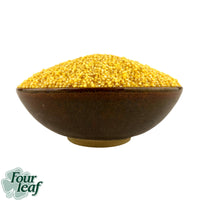 While this organic hulled millet may look like birdseed, it is a highly nutritious and versatile grain that can be served as porridge, in salads, as a side, in veggie patties, or milled into flour.
Millet is able to take on any flavour you would like to add. Just add the flavours you want at the soaking stage.
To prepare it is best rinsed, soaked for six hours, then rinsed again. Then cook 1 cup of millet to 1¼ cup of water covered until the water boils for around 10 minutes. Turn the water off and let the millet absorb the rest of the water. Lift the lid off and fluff with a fork to let the steam out.
Product repacked by Sovereign Foods in compostable bags.
Our Bags are made from brown recycled paper and have a 100% natural corn-based compostable biofilm. All you need to do is pop off the label before you put it in your compost (We are looking for a cost-effective compostable solution to our labels). These bags are a good short term but are not completely airtight. When you get your goodies home, be sure to pop your products into a jar and store them in a cool, dry place out of sunlight. You can reuse these bags around the house as a short-term solution to keep things dry and reduce air contact.
Product packed in a facility using equipment Shared with products that contain Nuts, Soy and Gluten
Weight: 765 g
Dimensions: 100 mm x 75 mm x 245 mm