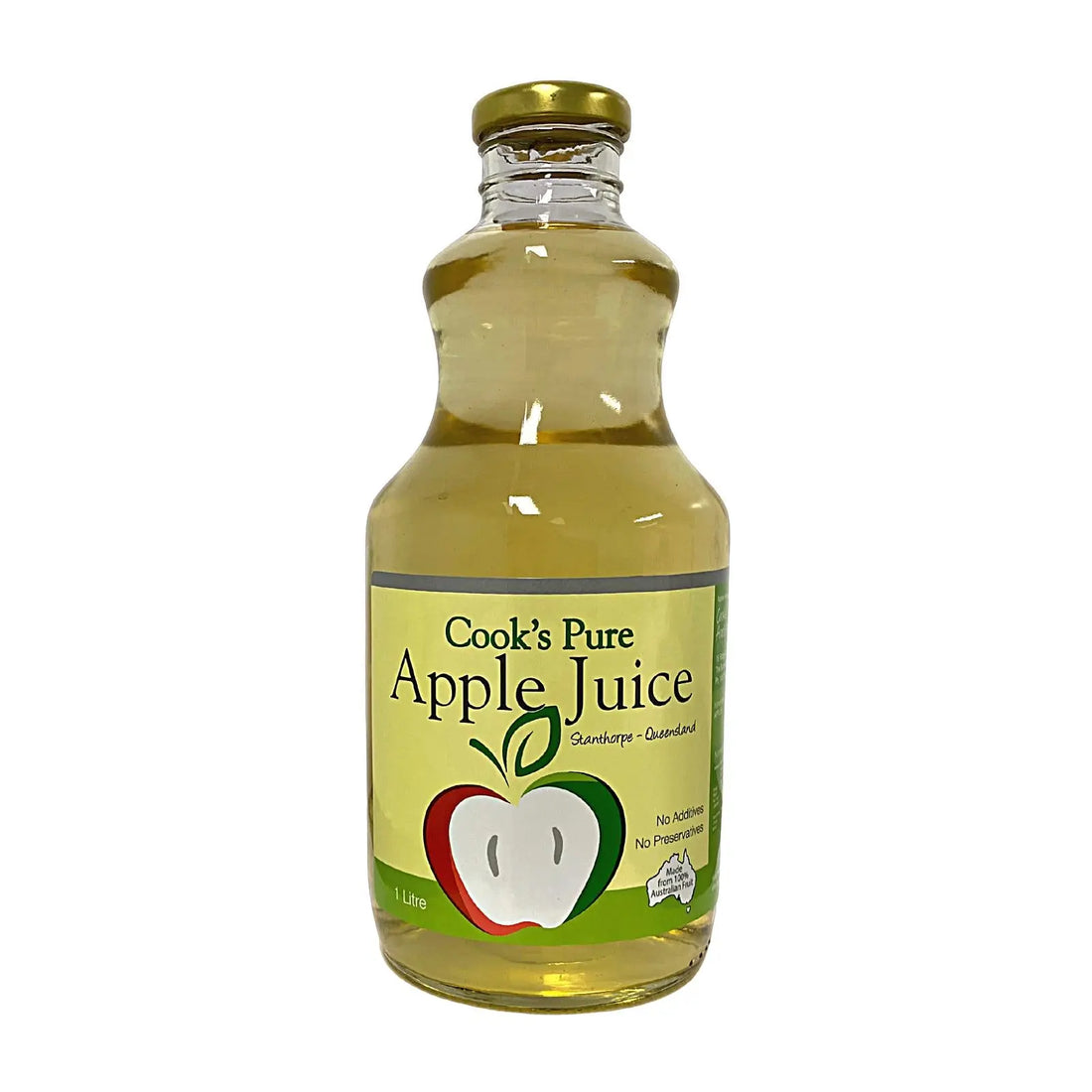 Here's the clear version of the 100% apple juice you all know and love. 100% apples no additives, no preservative, no filtration. It is clarified via active enzymes to reduce the pectin. Not as sweet as what you would think when you think of clear apple juice, it is perfect for kids the stick their nose up at cloudy apple juice.

The Cook family have been making delicious apple juices on the granite belt for over 20 years. Starting with Neil, an organic apple producer, the Cooks Apple Factory is now run by Neil's son John Cook and his wife Femy, who focus all their attention on juicing and have it down to an art form. 
Product packed by the producer in glass.
Weight: 1.7 kg
Dimensions: 100 mm x 100 mm x 230 mm