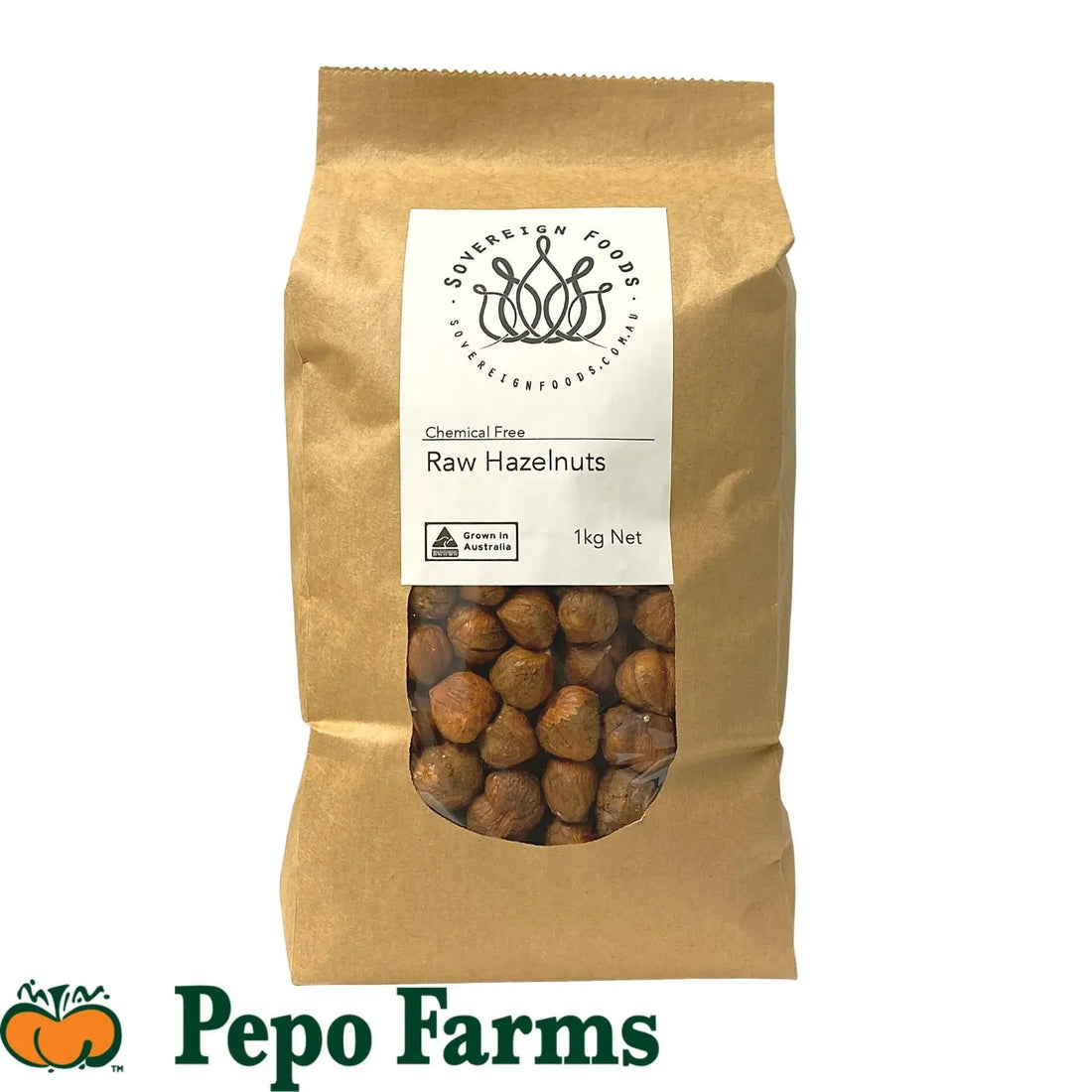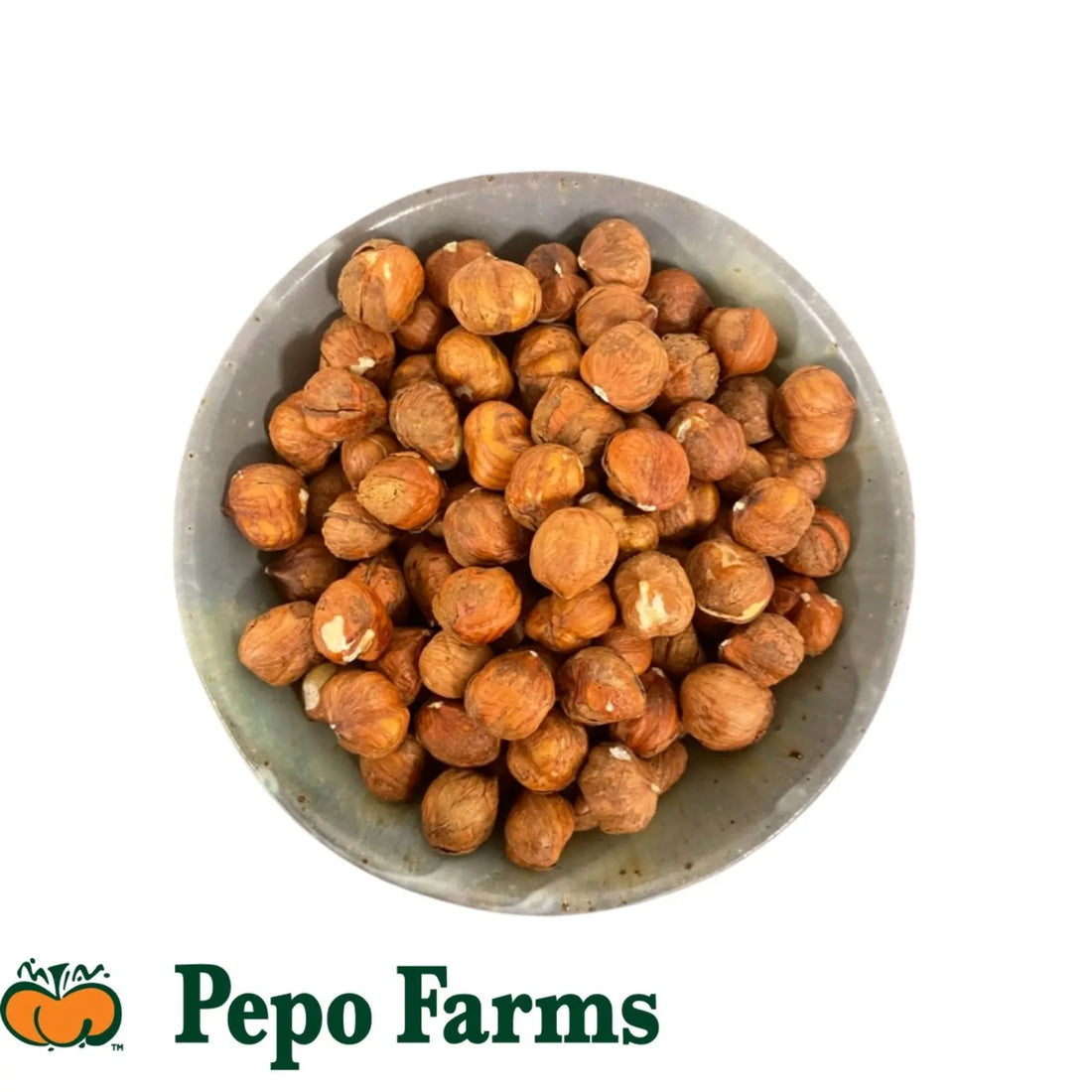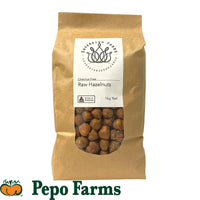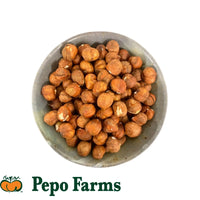 These Australian grown Hazelnuts are always from the most recent growing season so are fresh, sweet and nutty. Grow locally in the Alpine Region around Myrtleford and Mt Beauty.
If you've only every had hazelnuts from the supermarket you are in for a treat. Hazelnuts from the supermarket are generally coming from Turkey which account for around 73% of the world's hazelnut production.
Pepo farms are all about supporting our fellow Aussie farmers by partnering and sharing sharing their top quality Australian produce so that everyone benefits.
Product repacked by Sovereign Foods in compostable bags.
Our Bags are made from brown recycled paper and have a 100% natural corn-based compostable biofilm. All you need to do is pop off the label before you put it in your compost (We are looking for a cost-effective compostable solution to our labels). These bags are a good short term but are not completely airtight. When you get your goodies home, be sure to pop your products into a jar and store them in a cool, dry place out of sunlight. You can reuse these bags around the house as a short-term solution to keep things dry and reduce air contact.
Product contains nuts and packed in a facility that stores and packs products that contain Gluten and Soy
Weight: 1.02 kg
Dimensions: 130 mm x 100 mm x 230 mm
Hazel-happy
These hazels are big in size and big in flavour, and it's reassuring to know they are free of artificial chemicals. Will definitely be buying more!
Best hazelnuts
Best hazelnuts I've ever had - beautiful flavour and texture.