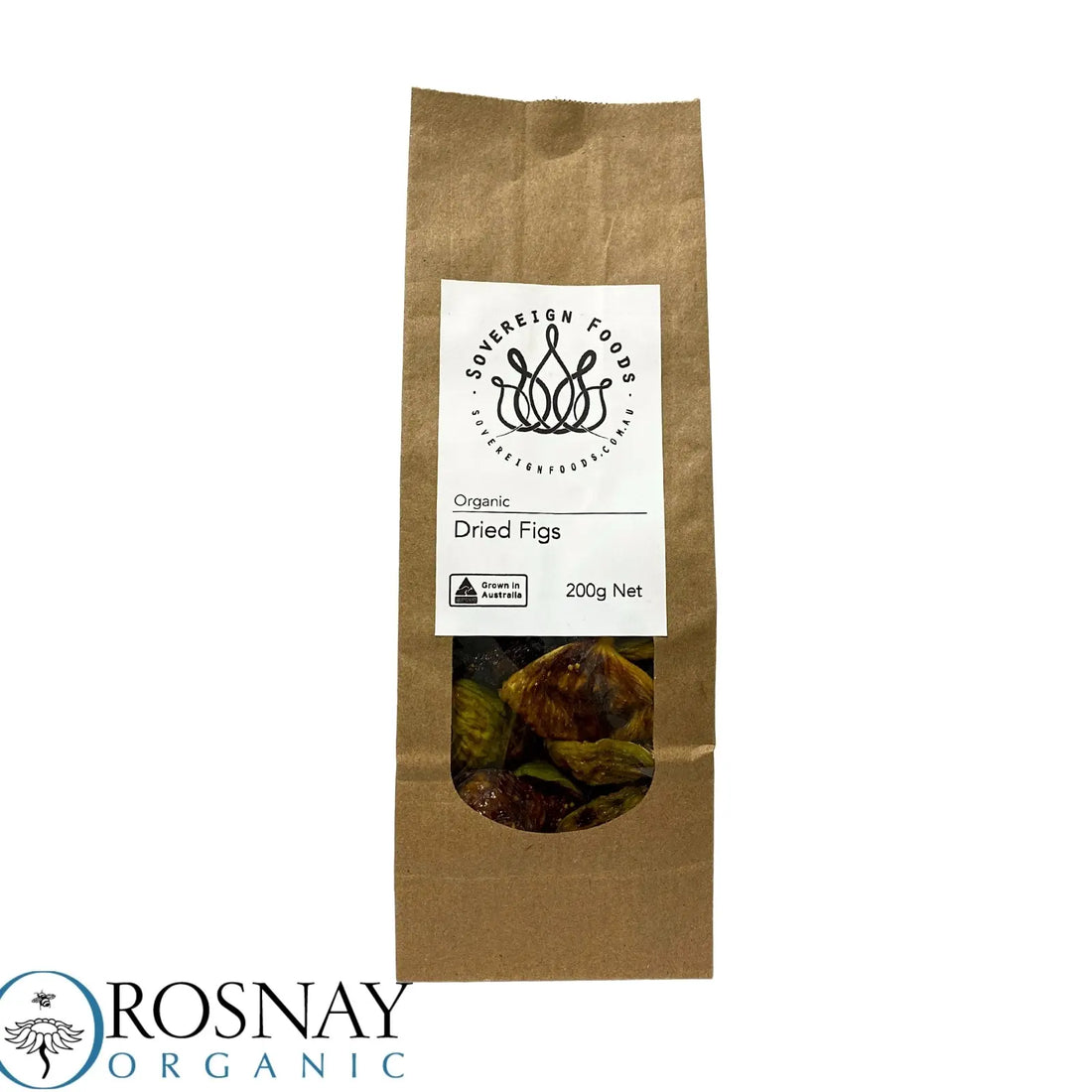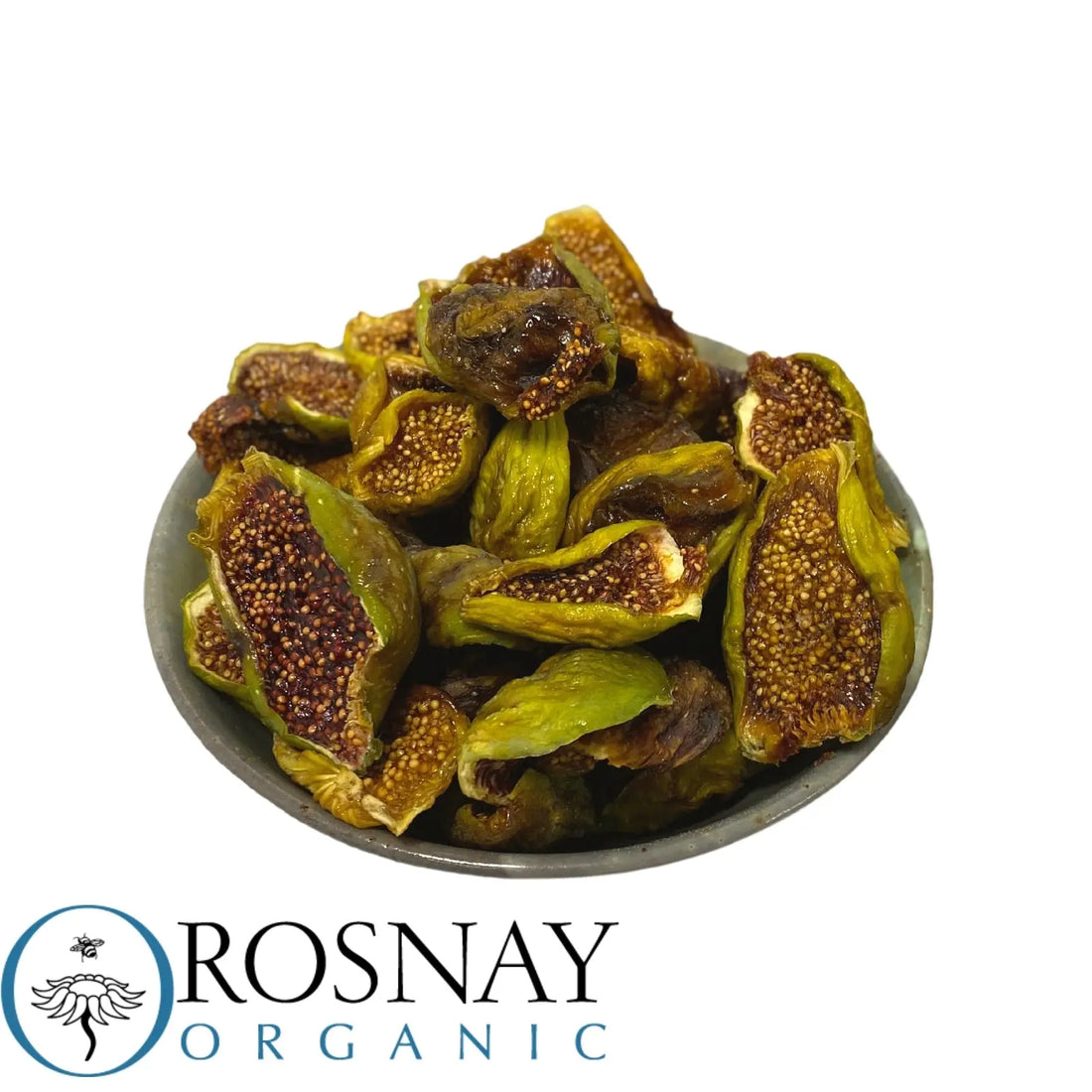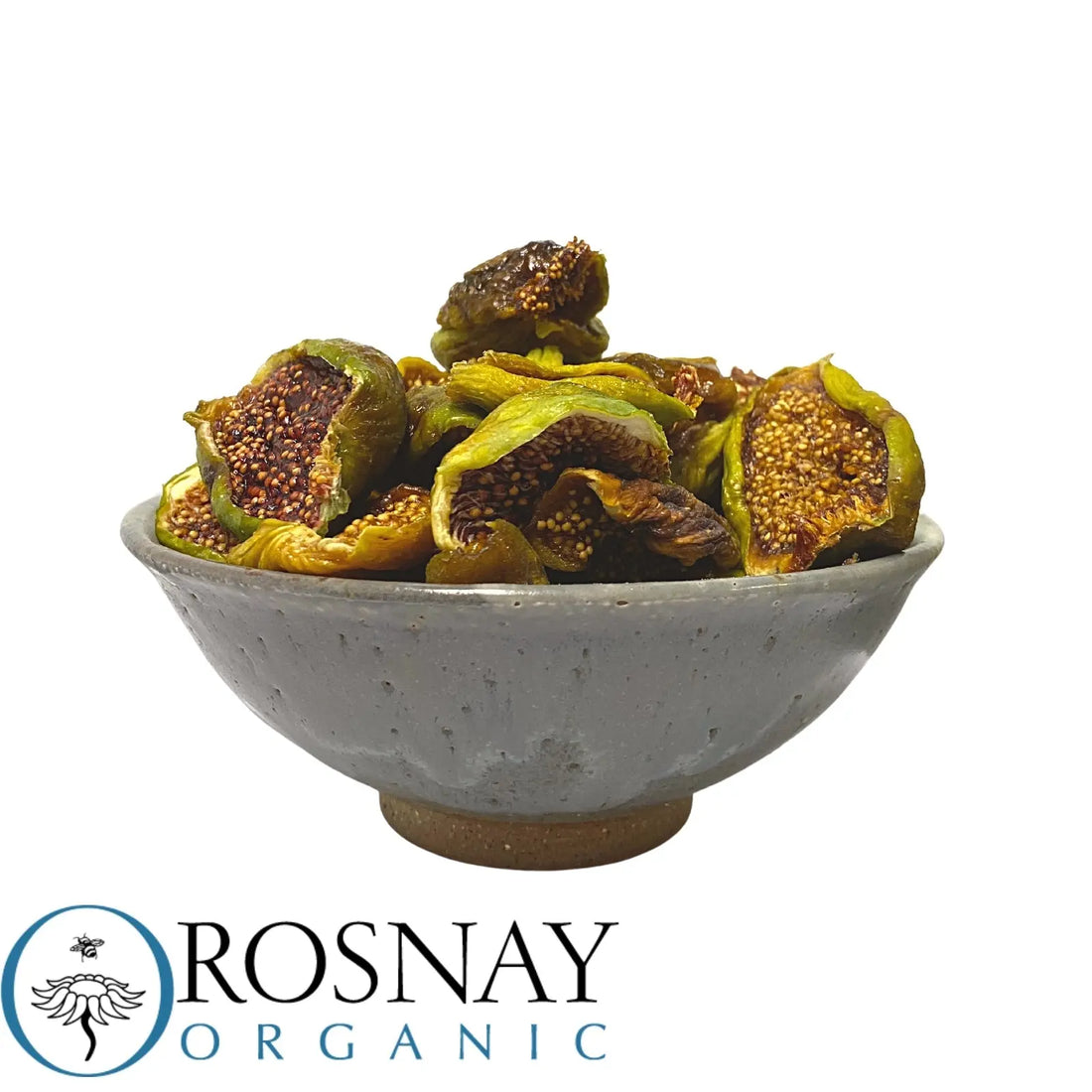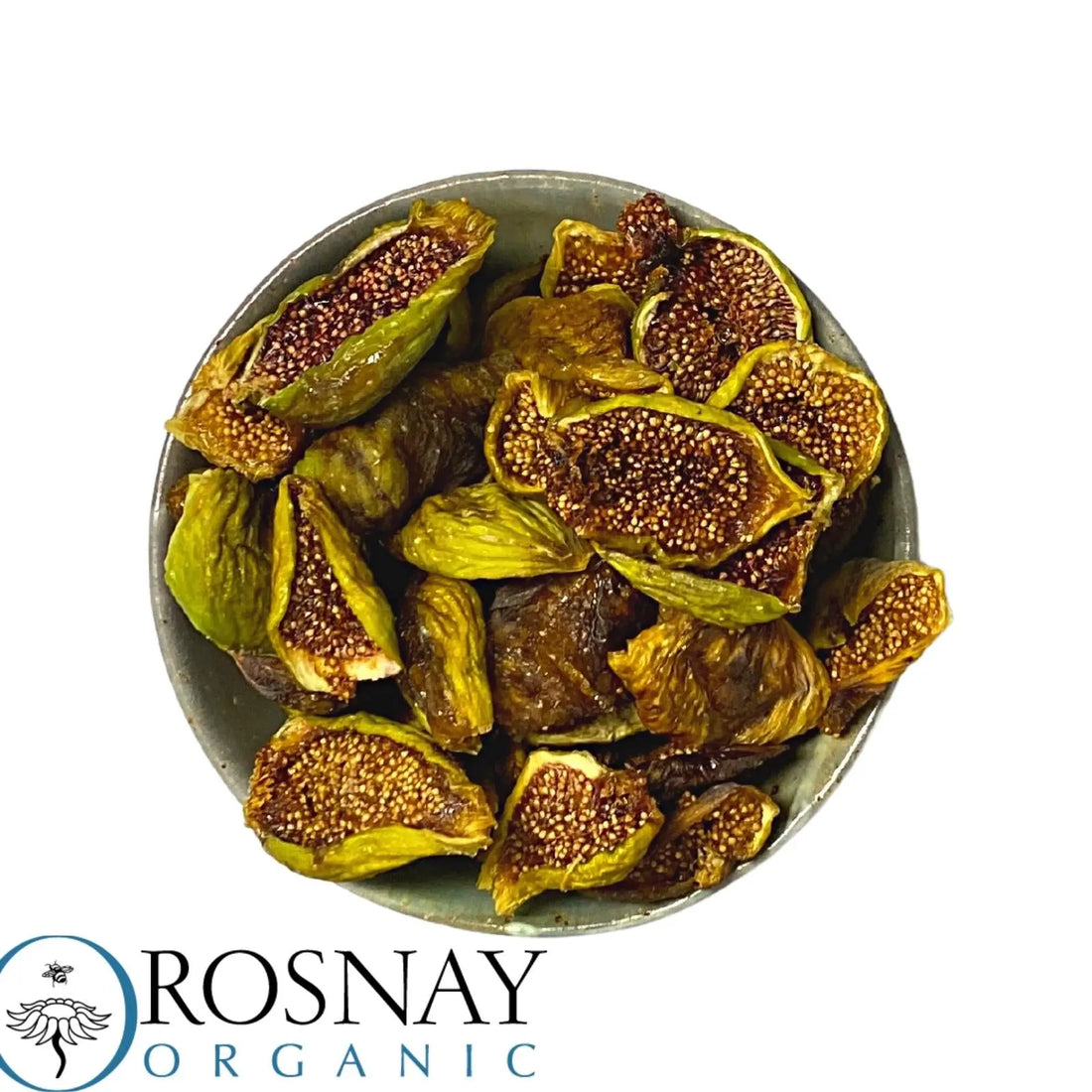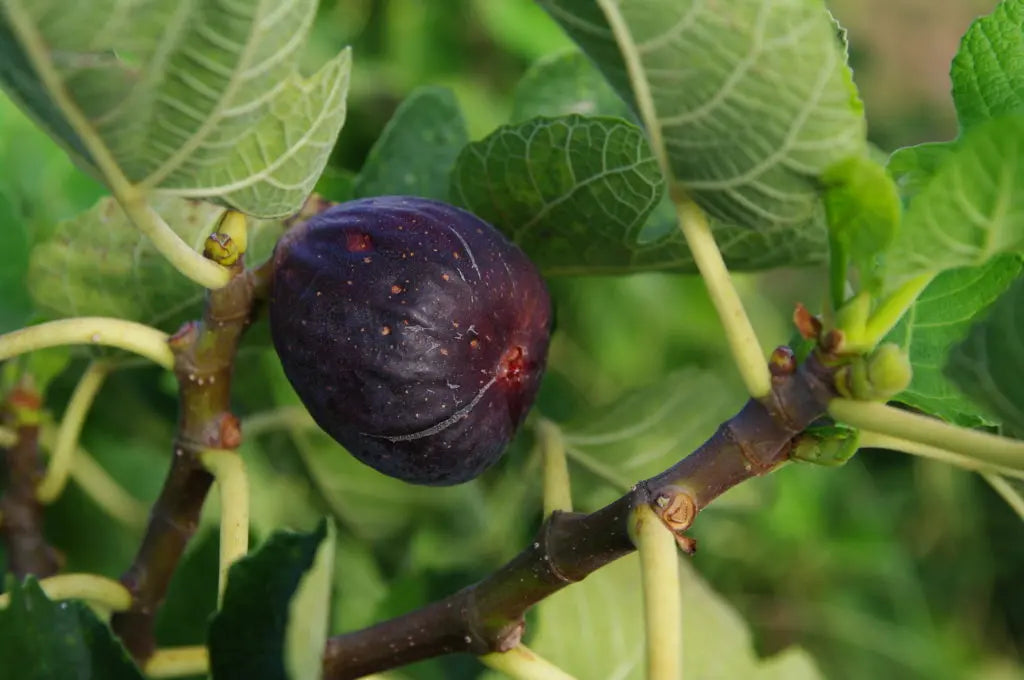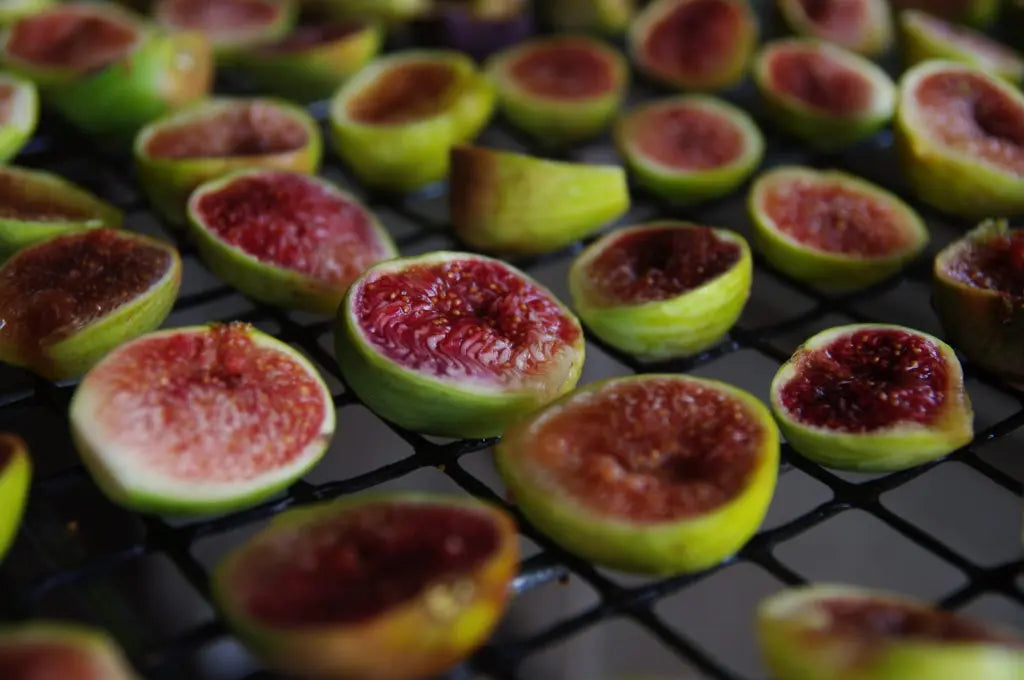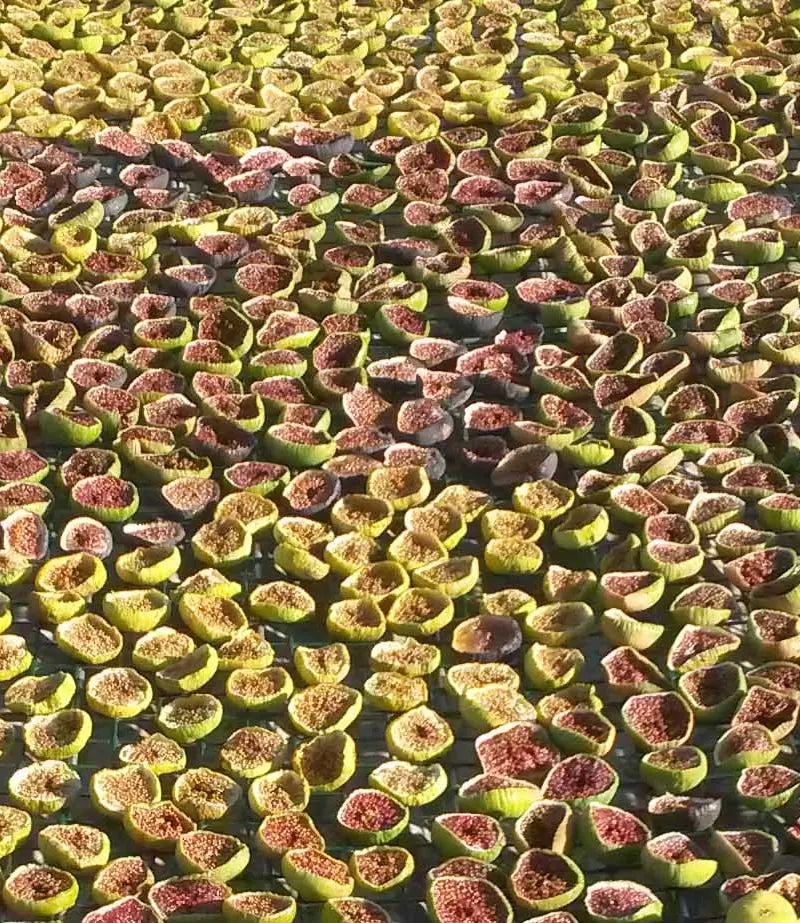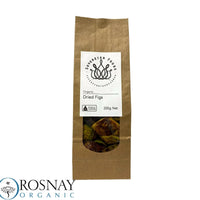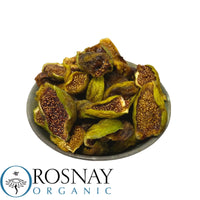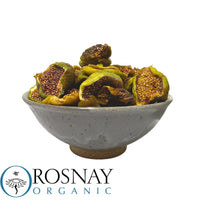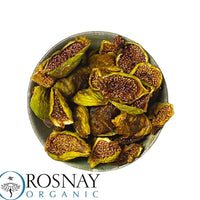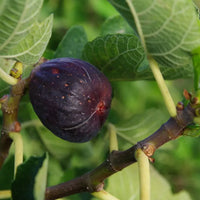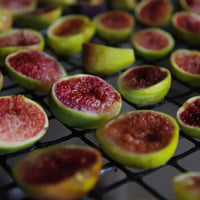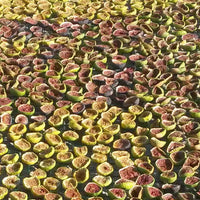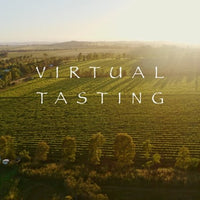 The ripest figs are graded and cut in half, then immediately dried in a dehydrator at low temperature (less than 45ºC) to preserve their full natural colour, aroma, flavour, vitamins and natural enzymes.
Compare them with imported dried figs which have been cooked, dried and rehydrated, and often packed with preservatives. This is a raw product packed with no preservatives.
Grown on Rosnay organic farm in Canowindra NSW. Rosnay was planned and created by the Statham family in 1995-1997, and which is now a part of Rivers Road Organic Farms, a unique model of cooperative organic farming using Community Title.
To learn more about Rosnay, have a read about them here
Product repacked by Sovereign Foods in compostable bags.
Our Bags are made from brown recycled paper and have a 100% natural corn-based compostable biofilm. All you need to do is pop off the label before you put it in your compost (We are looking for a cost-effective compostable solution to our labels). These bags are a good short term but are not completely airtight. When you get your goodies home, be sure to pop your products into a jar and store them in a cool, dry place out of sunlight. You can reuse these bags around the house as a short-term solution to keep things dry and reduce air contact.
Product packed in a facility using equipment Shared with products that contain Nuts, Soy and Gluten
Weight: 215 g
Dimensions: 65 mm x 85 mm x 245 mm
Toothsome!
Being succulent & enticing, these are recognisable as fig halves that have not been totally battered & dessicated in the process. They are a delectable & nourishing treat that suggests integrity from start to finish. Unlike any other dried figs on the market.