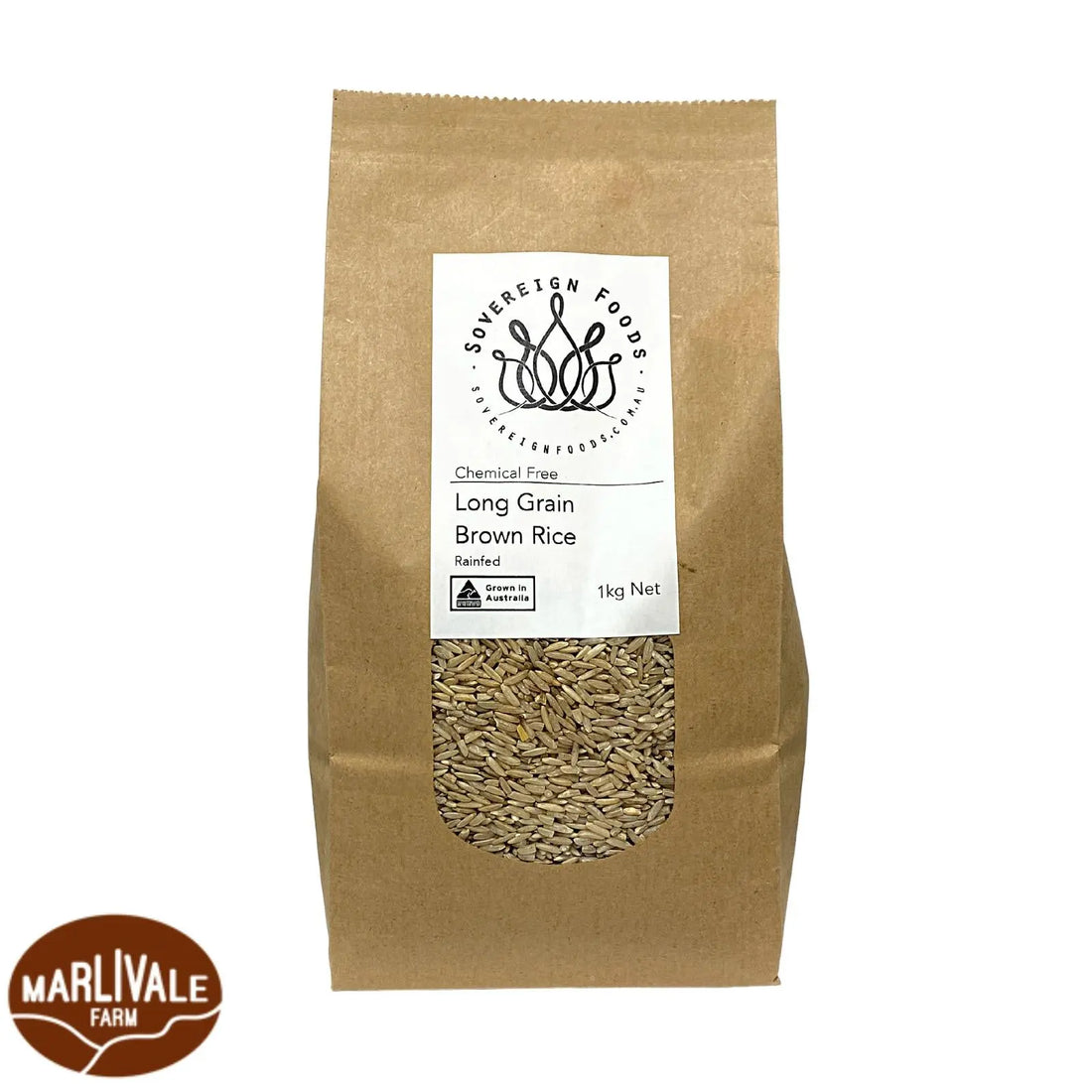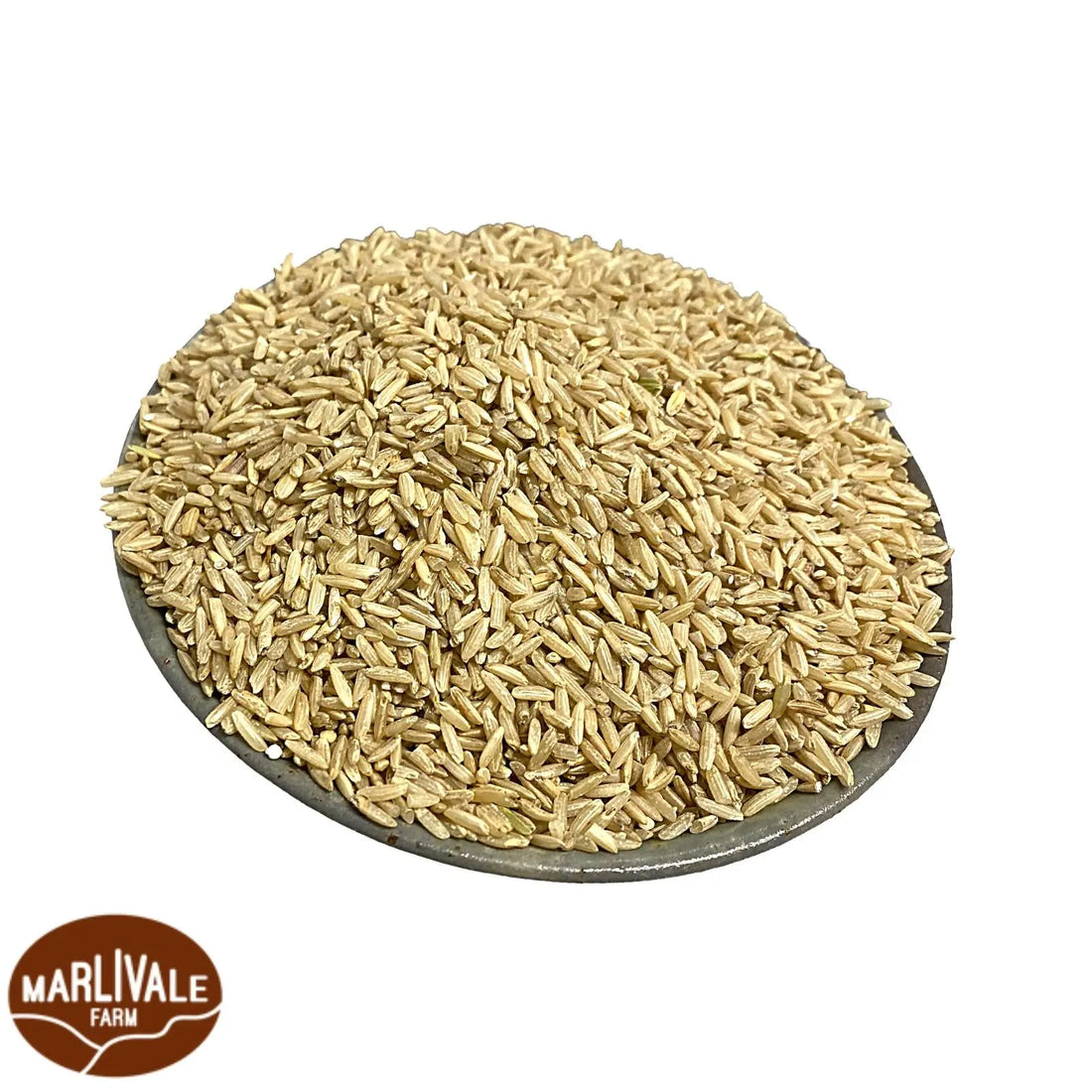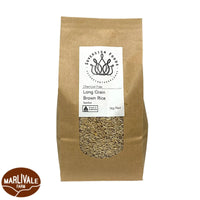 This beautiful long grain variety of fragrant rice is Kyeema, a long strawed, low yielding variety grown perfectly suited to growing without the need for flooding. Its beautiful fragrant smell, reminiscent of jasmine rice makes it perfect accompaniment to Thai or Indian Cuisine.

Grown in the rain fed fields (as opposed to paddies), this aromatic rice is grown by Marlivale Farms in the Nimbin Valley of Northern NSW. Marlivale use an integrated technique of farming, growing pecans, rice and a small herd of cattle to help with nutrient cycling. They rely 100% on rainfall to irrigate their crops, thus saving this precious resource.
Product repacked by Sovereign Foods in compostable bags.
Our Bags are made from brown recycled paper and have a 100% natural corn-based compostable biofilm. All you need to do is pop off the label before you put it in your compost (We are looking for a cost-effective compostable solution to our labels). These bags are a good short term but are not completely airtight. When you get your goodies home, be sure to pop your products into a jar and store them in a cool, dry place out of sunlight. You can reuse these bags around the house as a short-term solution to keep things dry and reduce air contact.
Product packed in a facility using equipment Shared with products that contain Nuts, Soy and Gluten
Weight: 1.02 kg
Dimensions: 90 mm x 127 mm x 235 mm