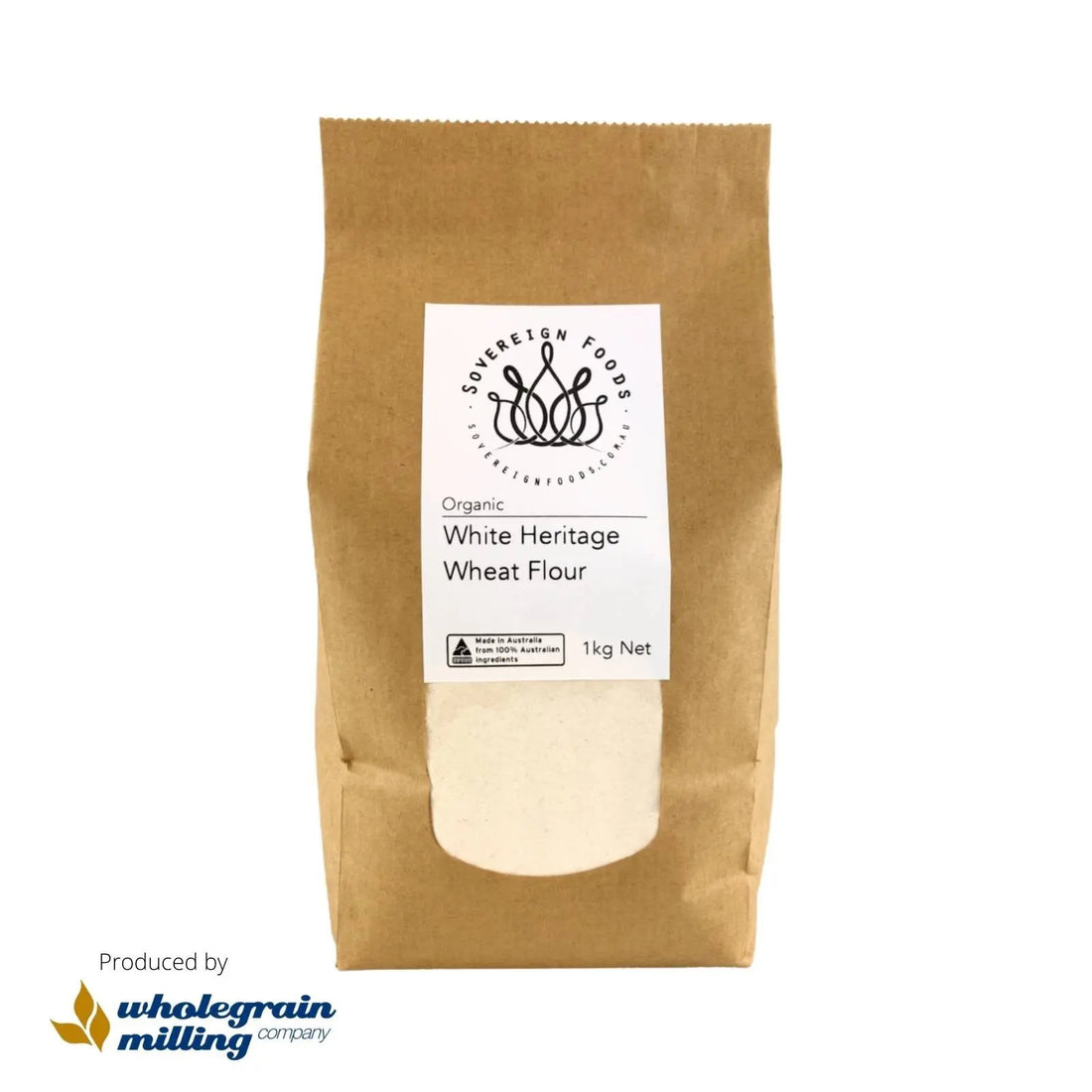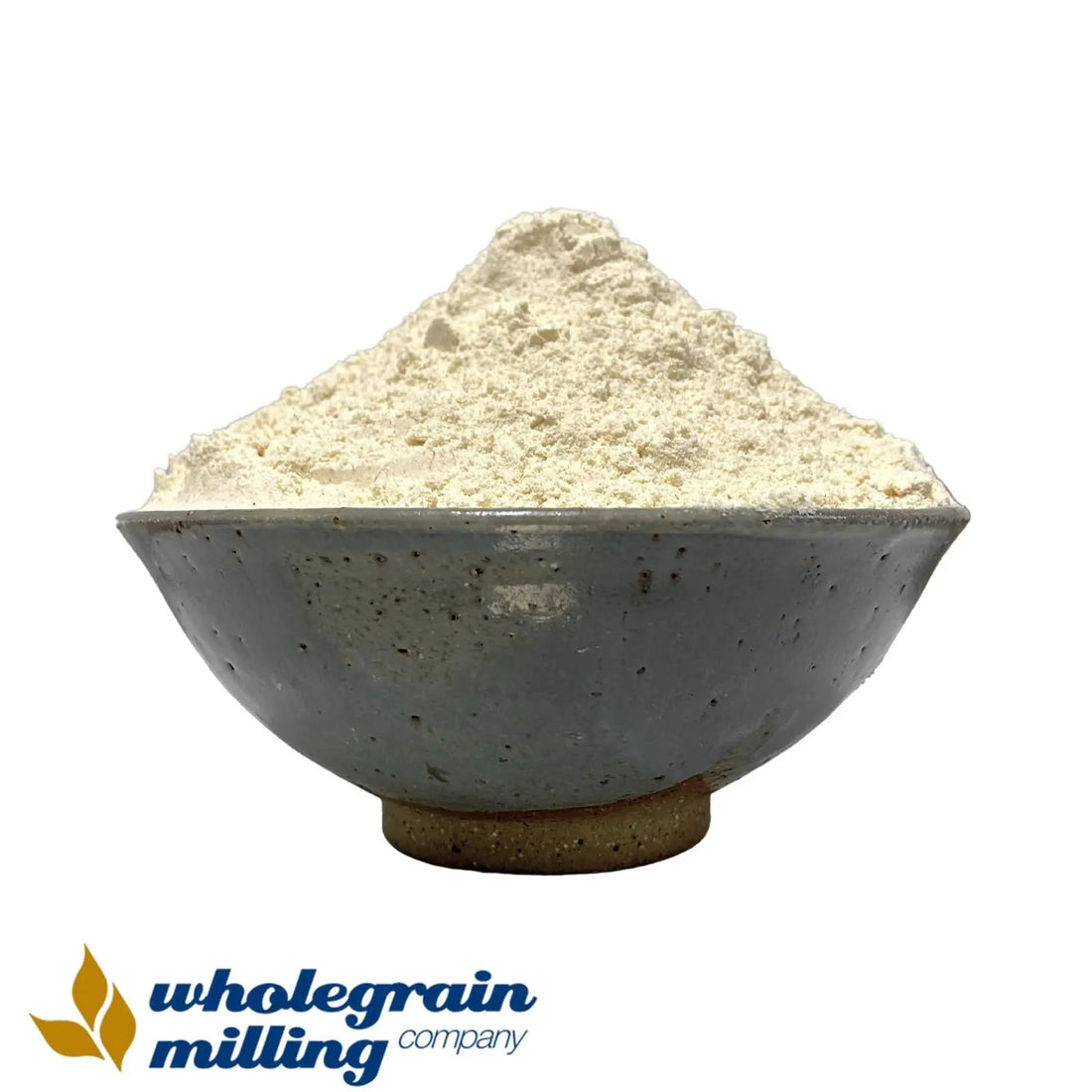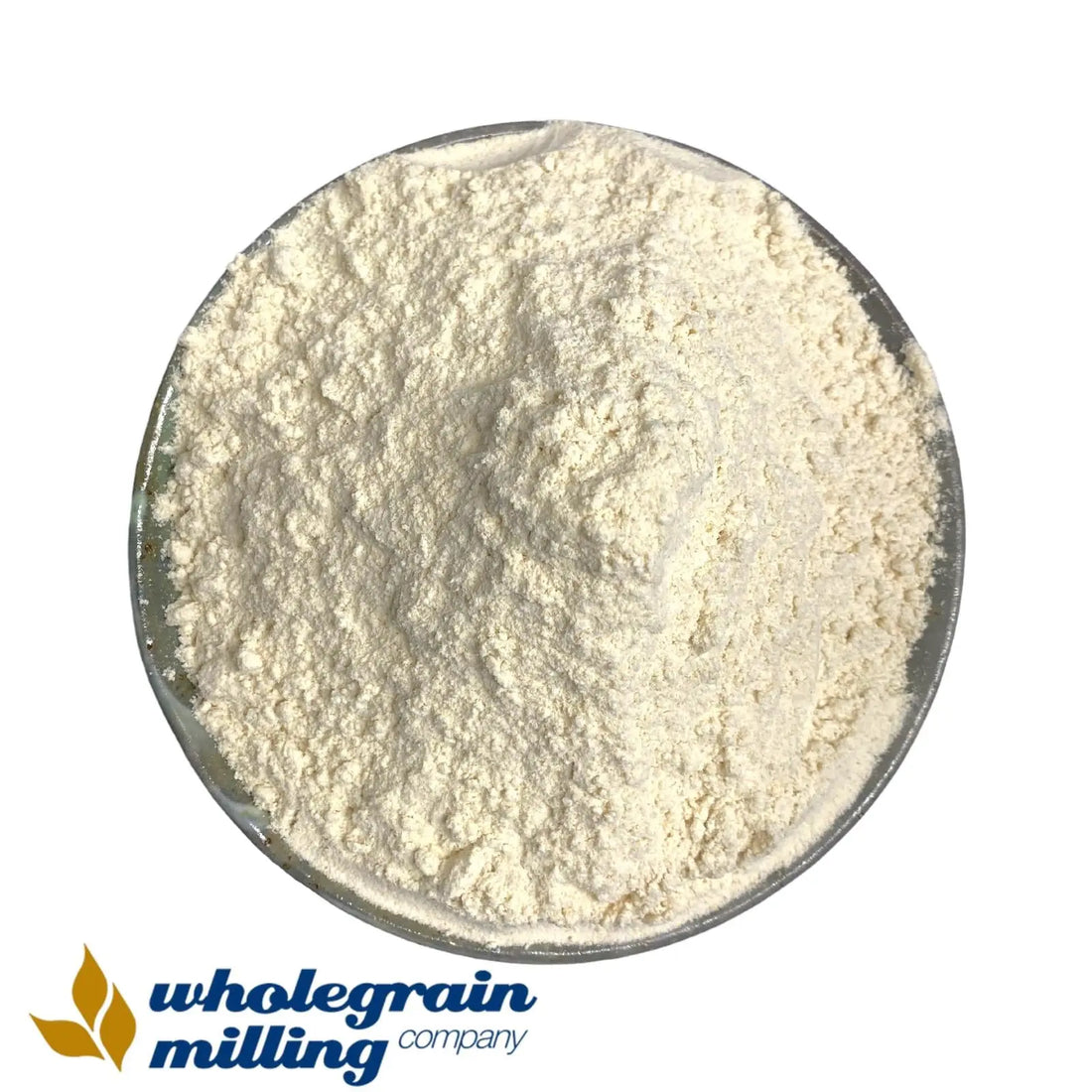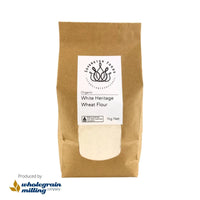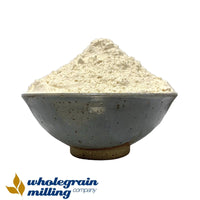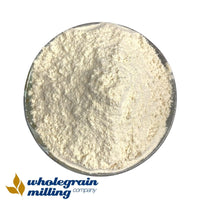 This Heritage Flour is stoneground, then lightly sifted so as to remove around 60% of the bran. The heritage flour has a unique flavour and excellent baking properties. Wholegrain Milling's heritage wheat is the same wheat that was bred and grown before the mid 1950s, when today's modern wheats came into being after the introduction of the dwarf gene.
Wholegrain Milling has pioneered the reintroduction of older wheat varieties previously lost to the modern agriculture.
Product repacked by Sovereign Foods in compostable bags.
Our Bags are made from brown recycled paper and have a 100% natural corn-based compostable biofilm. All you need to do is pop off the label before you put it in your compost (We are looking for a cost-effective compostable solution to our labels). These bags are a good short term but are not completely airtight. When you get your goodies home, be sure to pop your products into a jar and store them in a cool, dry place out of sunlight. You can reuse these bags around the house as a short-term solution to keep things dry and reduce air contact.
Product contains Gluten and packed in a facility that stores and packs products that contain Nuts and Soy
Weight: 1.02 kg
Dimensions: 127 mm x 90 mm x 230 mm