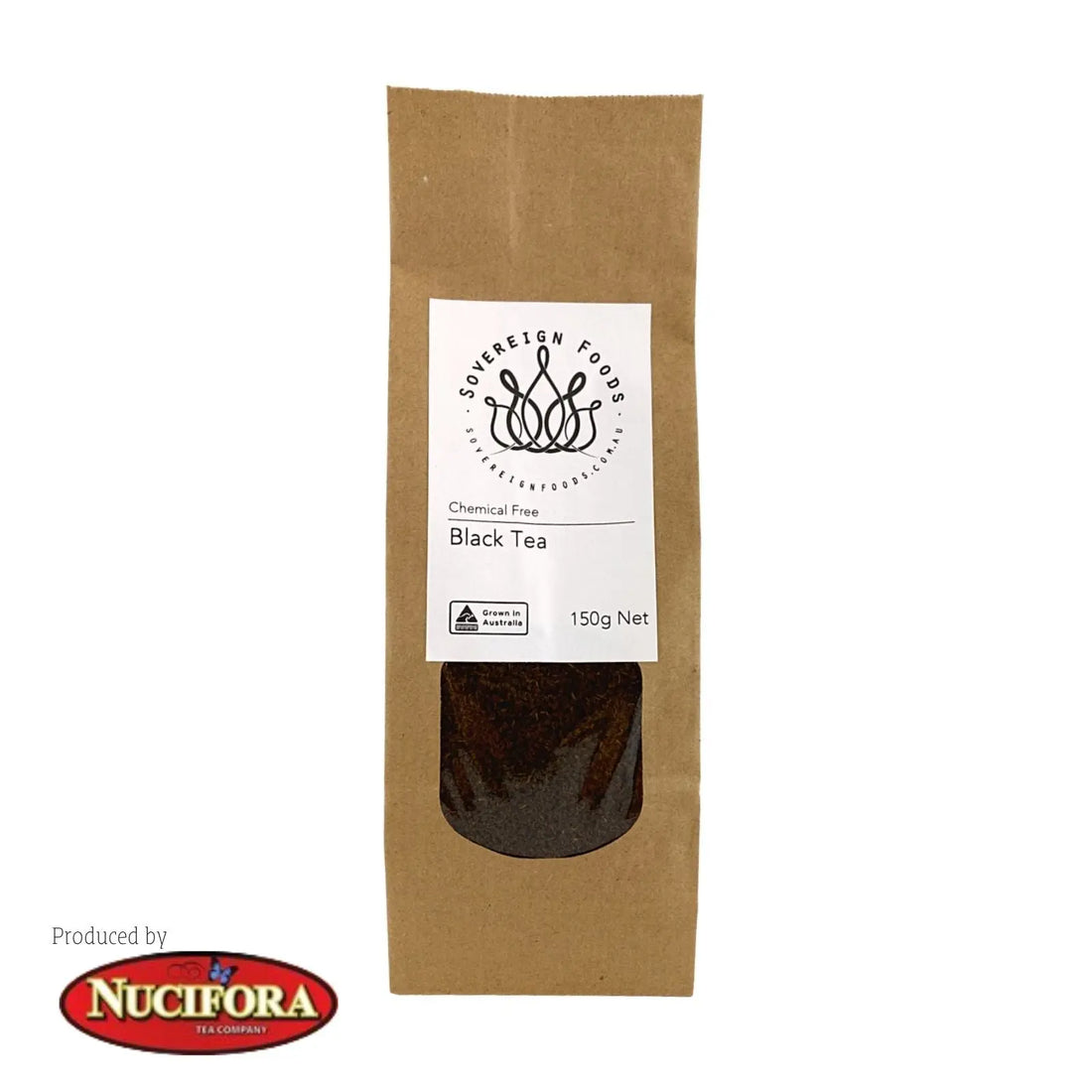 Nucifora Tea, 100% Australian grown tea, is a fresh pure single-origin black tea. Nucifora Tea Estate located in the tropical rainforest-Palmerston area of Far North Queensland was founded by Sebastian Nucifora in 1985, adjacent to the World Natural Heritage Wooroonooran National Forest Park.
With abundant sunshine and rainfall throughout the year, the fertile soil has been silently nourishing the unequalled tea trees. Without the use of pesticides Nucifora Tea have been carefully taking care of this land and the tea plants that grow on it. Only the tender young tips of the plants are harvested to provide the top-quality black tea.
Weight:
Dimensions: 0 x x
Smooth on the palate
A good basic black fermented tea, grown in Australian soil, & without any chemical aftertaste. Very satisfying to start the day with. Later on, I enhance it with grated fresh ginger or crumbled cinnamon - whatever takes my fancy. So good to appreciate what's in our own backyard. Thanks for pointing the way SF!
Surprisingly smooth & tasty
This is the first tea I've ever been able to enjoy black & unsweetened. It does not have the harsh tannin hit but has it's own unique beautiful flavour. Will definitely be buying more of this precious organic product. Might become a tea totaller with this one 😋. Also love the service Sovereign provides bringing wonderful Aussie farmers products to us 👍