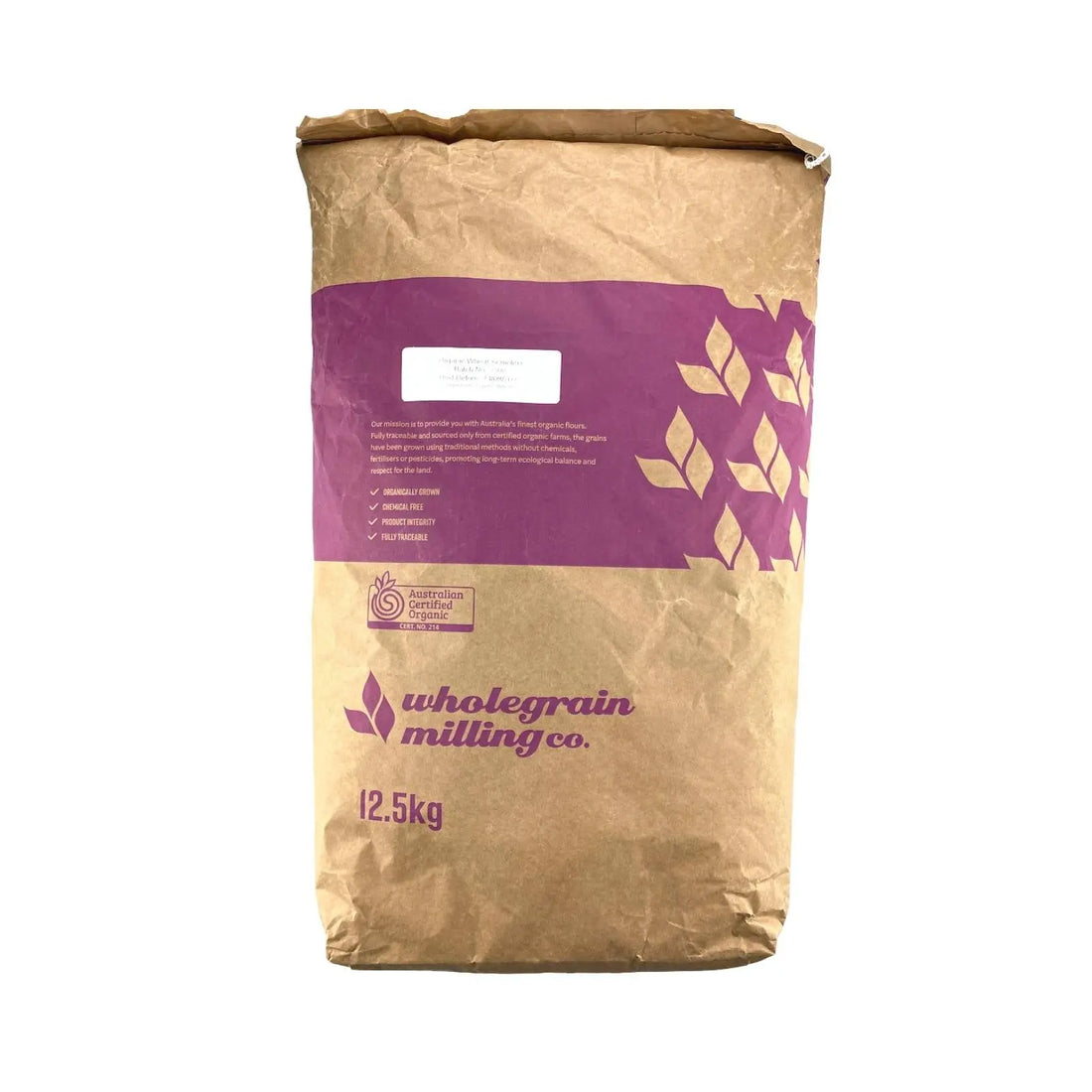 Slightly coarser than regular flour and a little more golden in colour, semolina is made from the starchy endosperm of durum wheat. With a sweet, nutty, earthy flavour, it is perfect for additions to bread, making pasta, adding to your pizza base, making semolina pudding, or for a secret tip, add it to your morning porridge to make it even more creamy.
This semolina was supplied to us by the amazing folks at the Wholegrain Milling Company.
Certification: ACO# 214P
Product packed by the producer in a multi-walled paper bag.
Product contains Gluten
Weight: 12.7 kg
Dimensions: 390 mm x 120 mm x 600 mm