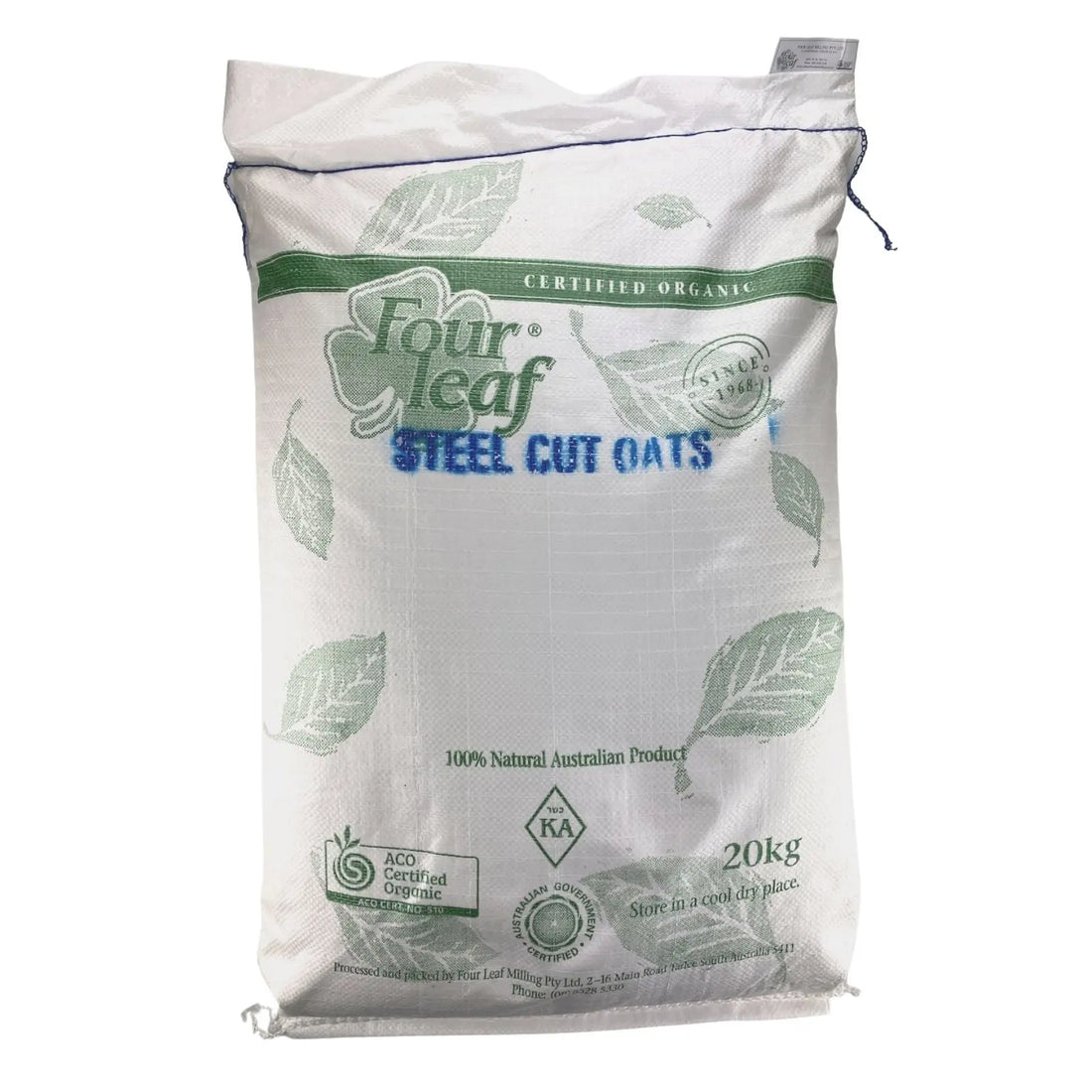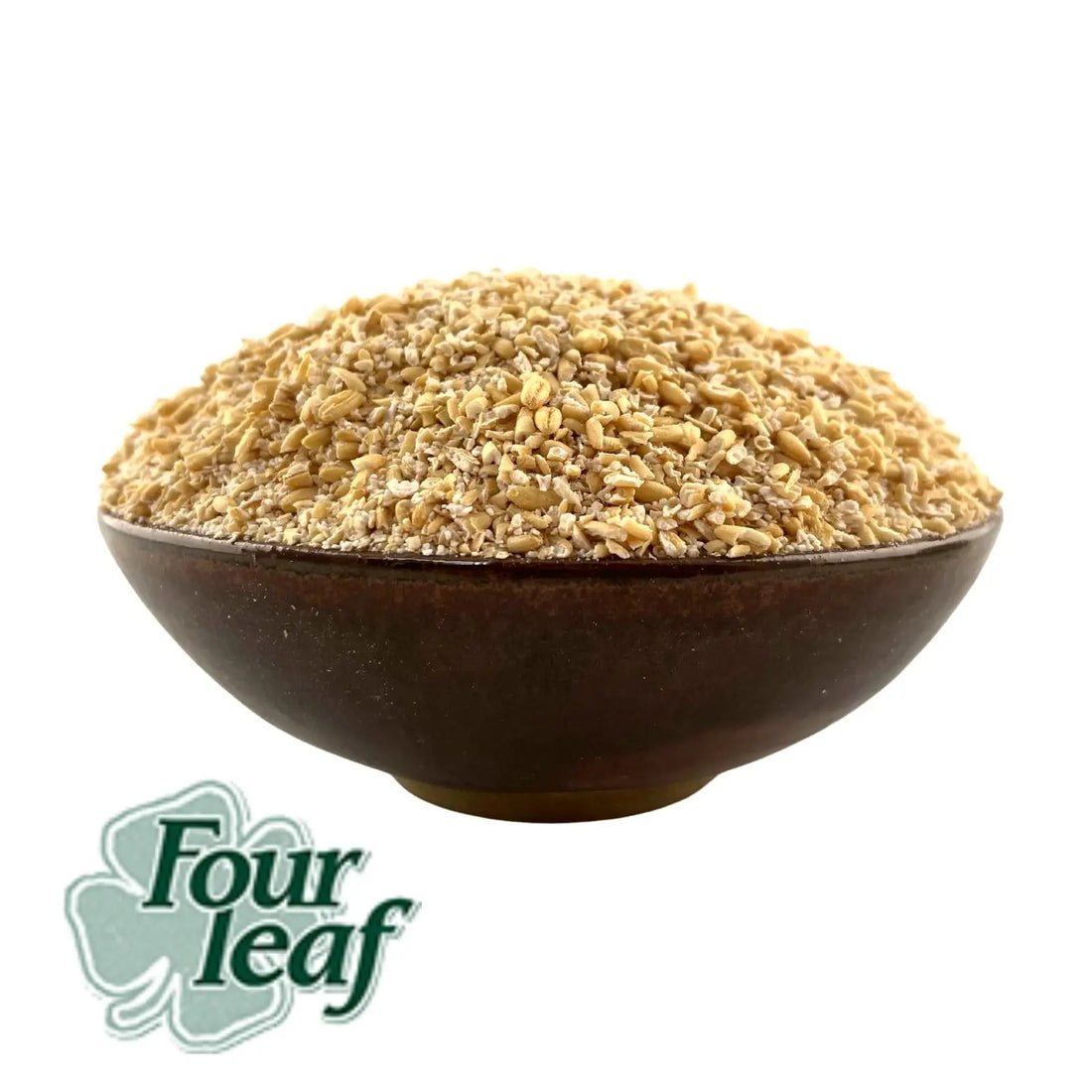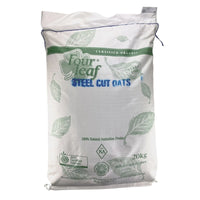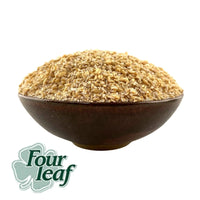 Organic Steel-cut oats are oat groats that have been steamed (to stabilise) then sliced into small pieces, whereas rolled oats are oat groats that have been flattened in a flaker. They all contain the same pieces and parts, but the difference between slicing and flattening explains why steel-cut oats take longer to cook (around 30 minutes). You can also try cooking these overnight, by boiling them for 10 minutes the night before and leaving them in the saucepan (ideally wrapped in a towel) and heating them up in the morning.
A great chewy substitute for your morning porridge.
These oats come to us via Four Leaf Milling in Tarlee, South Australia.
Certification: ACO# 510P
Product packed by the producer in poly bag.
Product contains Gluten
Weight: 20.2 kg
Dimensions: 490 mm x 120 mm x 700 mm