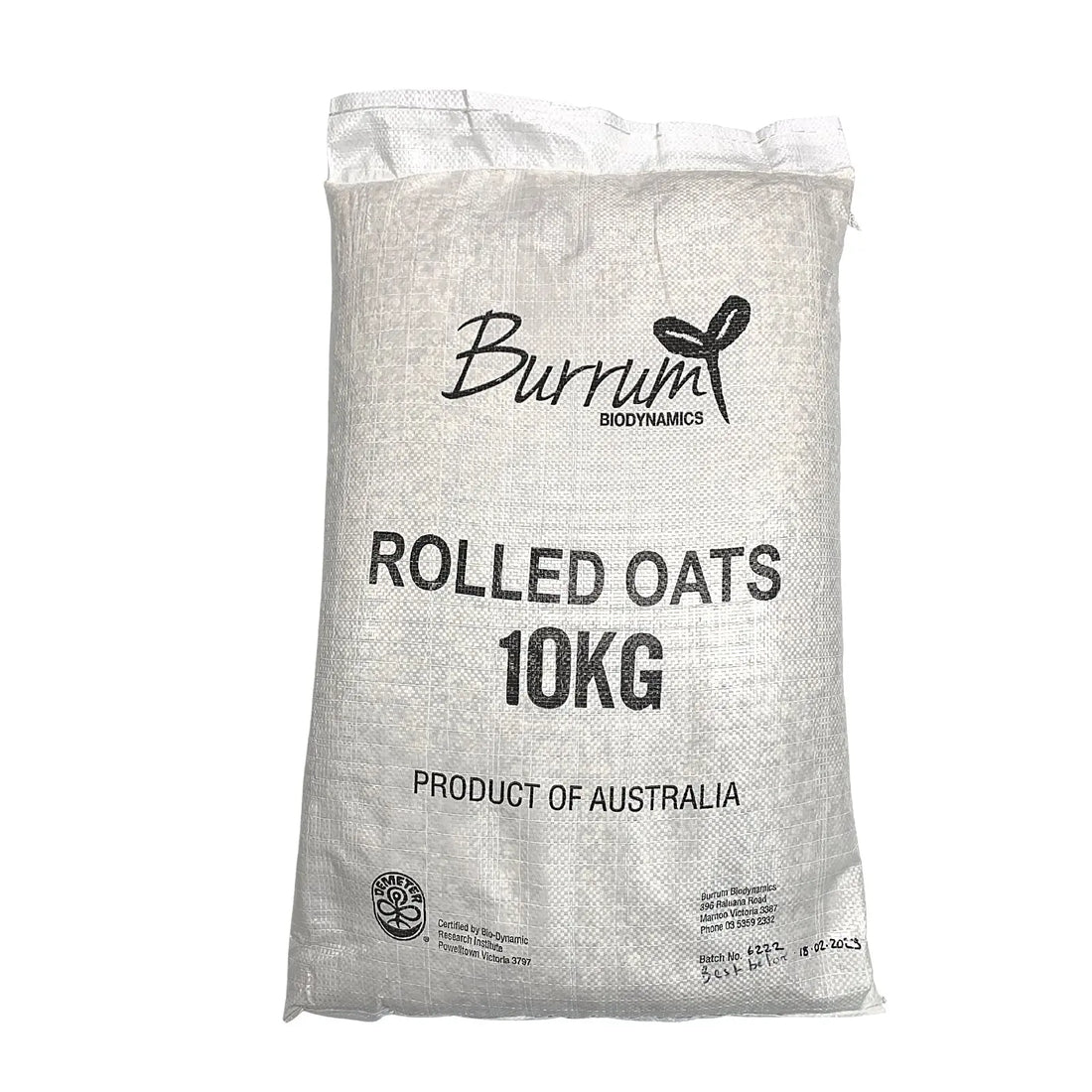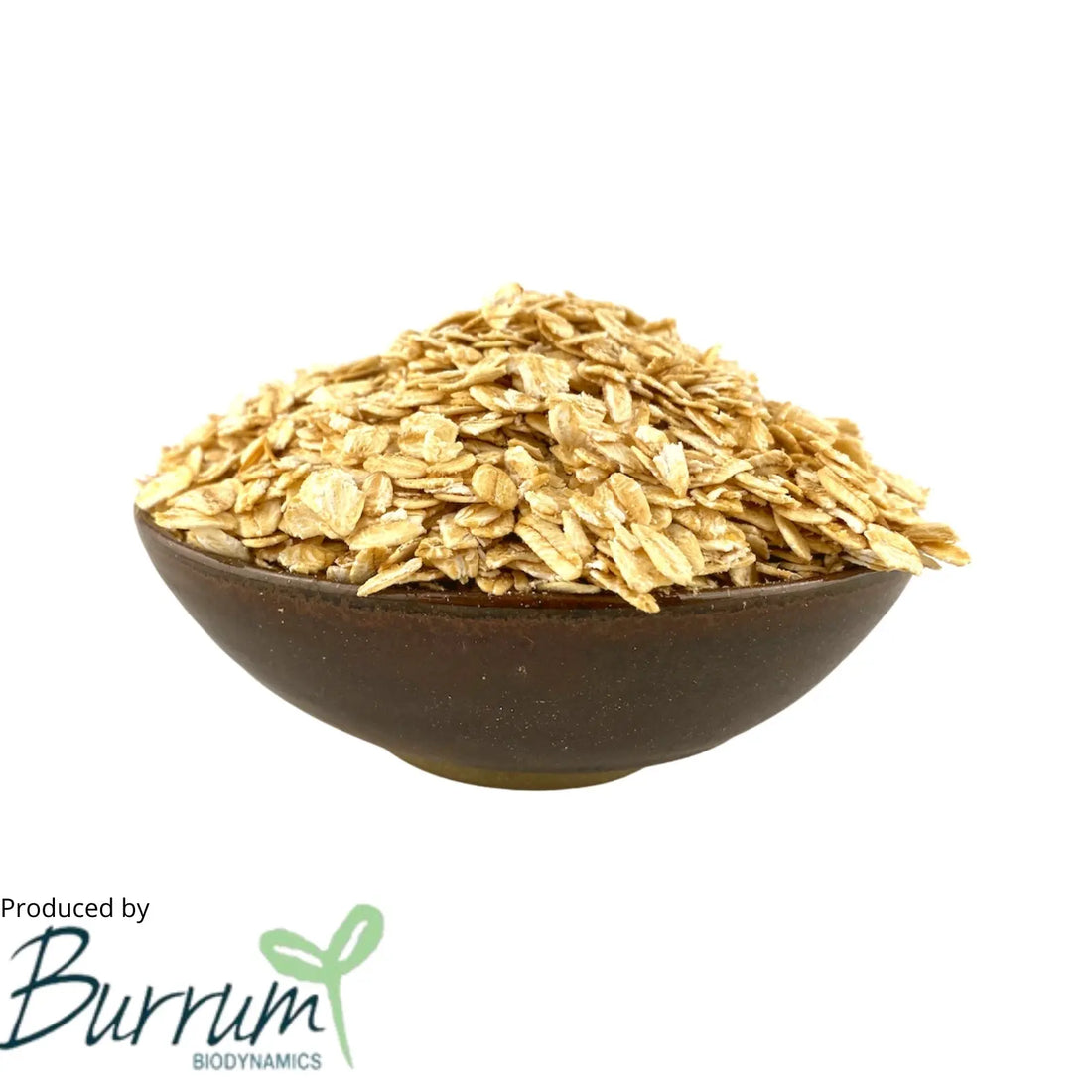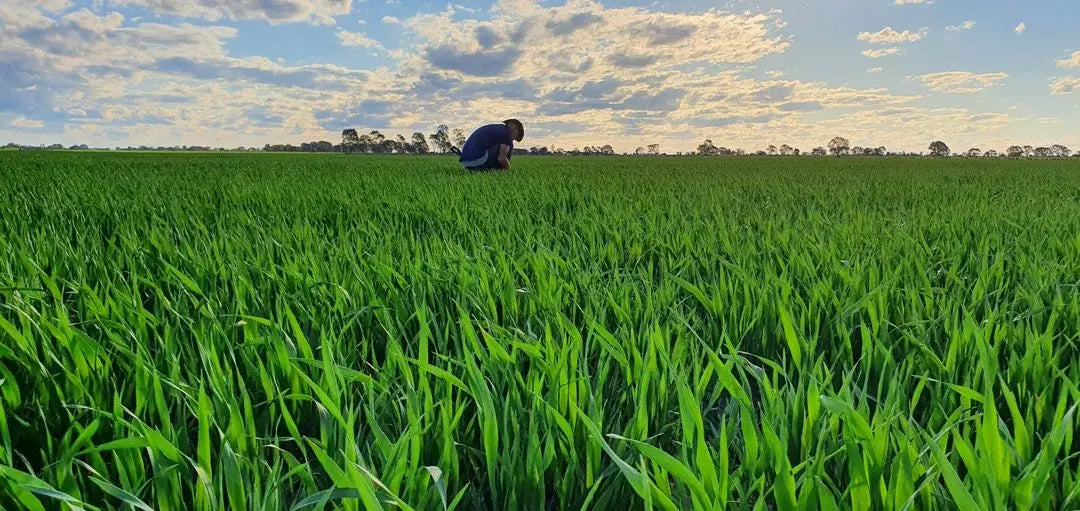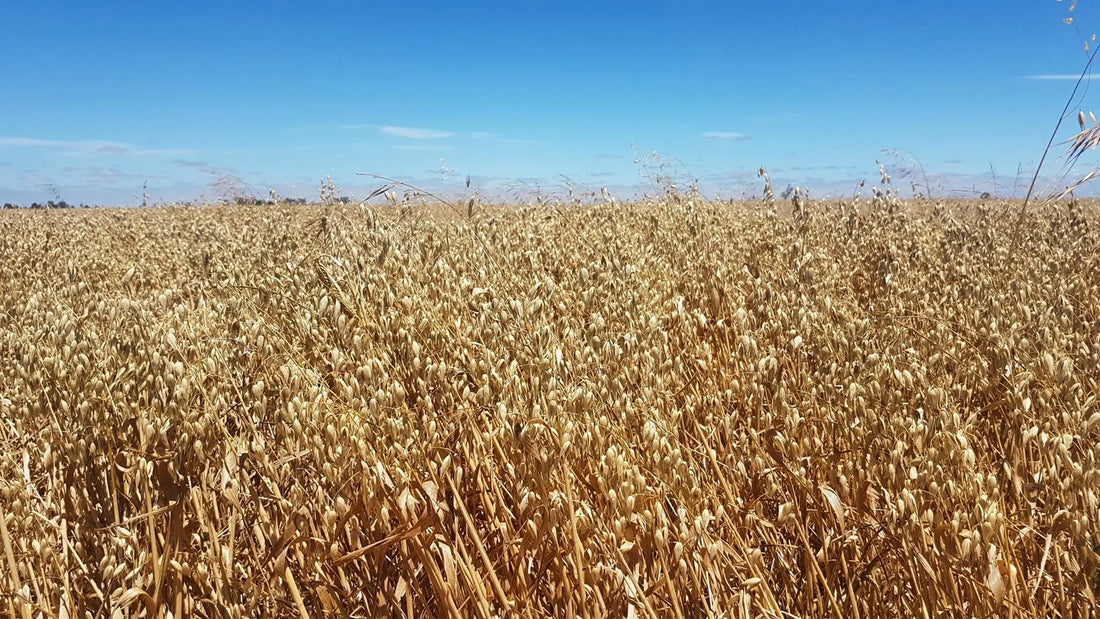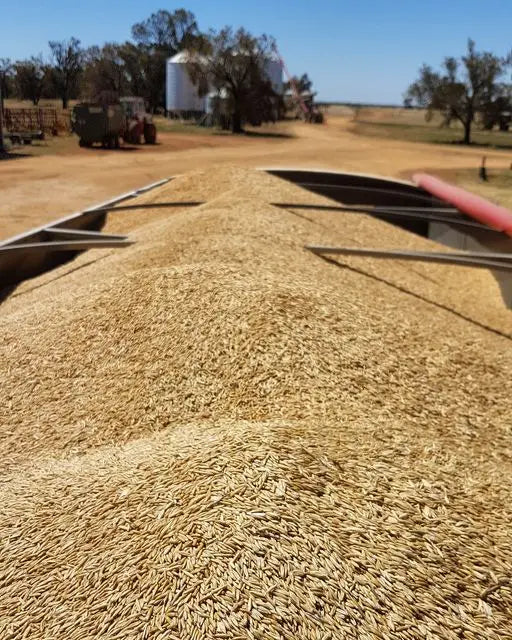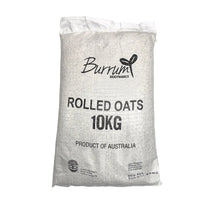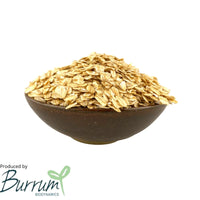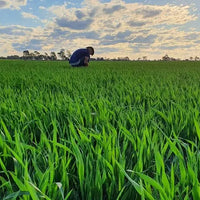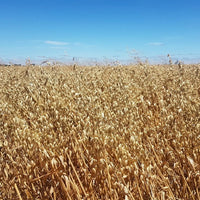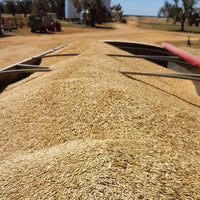 Unlike a lot of organic rolled oats in Australia, these were not grown in Finland, but by our very own friends Stephen and Tania Walter at Burrum Biodynamics, and they make for the fluffiest, freshest oats you have tasted.
Grown in the Wimmera region of Western Victoria, the Walters place their focus on soil health by applying biodynamic preparations to activate the soil microbiology. Soil fertility is also improved with multi species cover crops, use minimum/correct tillage techniques and grow food without using chemicals nor water soluble fertilisers.
After harvest (November/December), the oats are cleaned on farm sent to Blue Lake Milling, in Bordertown South Australia, for processing before being sent to Sovereign Foods.
Certification: Demeter #729
Product packed by the producer in poly bag.
Product contains Gluten
Weight: 10.2 kg
Dimensions: 450 mm x 100 mm x 670 mm
best oats on earth
most delicious thank you for offering these heart felt warm and nourishing