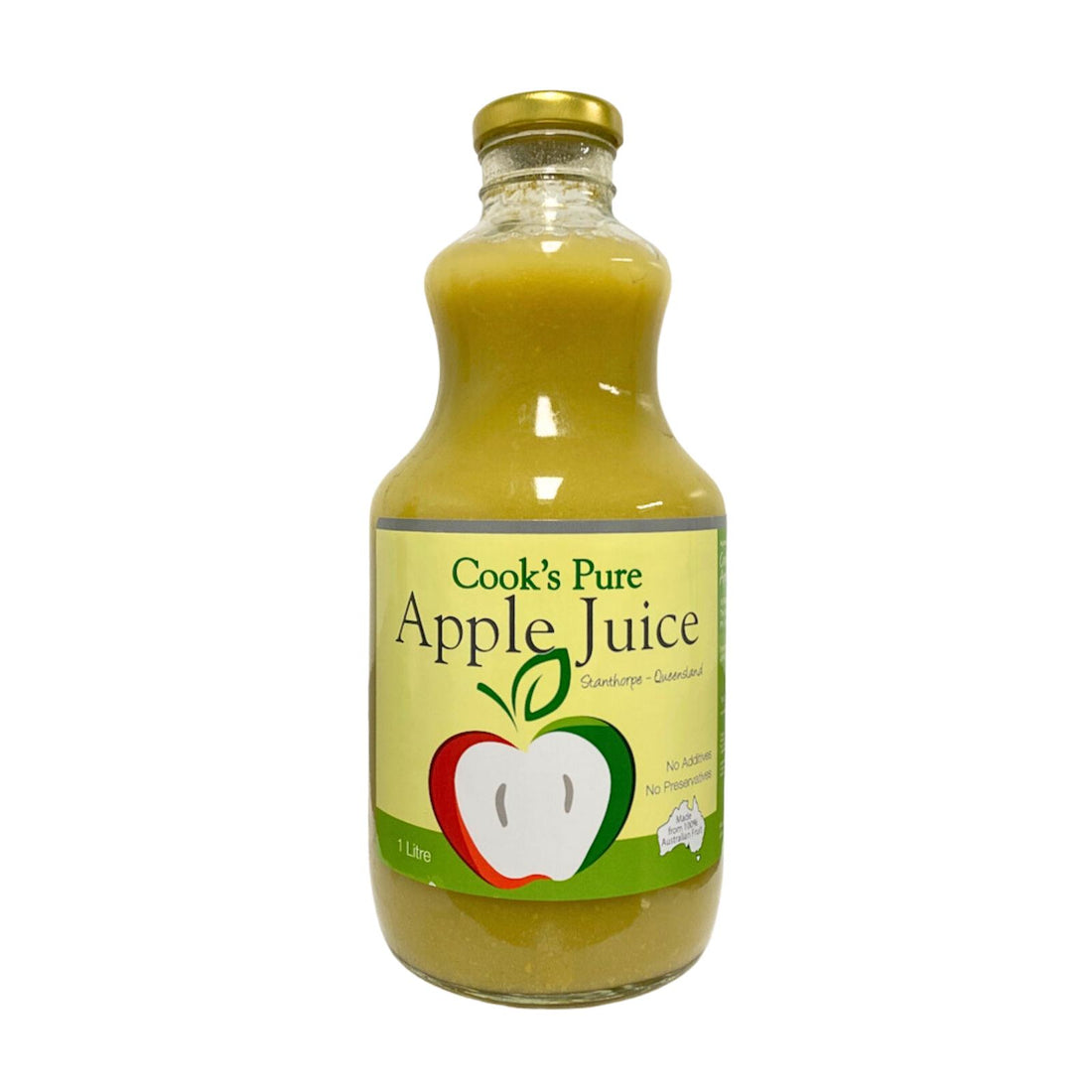 This is a bit of a seasonal favourite (especially among the Kiwis). Only available when the Cook's can get a hold of locally grown Feijoas. 
The best way to describe the taste of feijoas, if you haven't already had the pleasure, is to take the best elements of strawberry, guava and pineapple and mix them together. Slightly tart, but quite sweet.
Pretty delicious... but only available for a little while.

The Cook family have been making delicious apple juices on the granite belt for over 20 years. Starting with Neil, an organic apple producer, the Cooks Apple Factory is now run by Neil's son John and his wife Femy and now focus all their attention on juicing.
Product packed by the producer in glass.
Weight: 1.7 kg
Dimensions: 100 mm x 100 mm x 230 mm