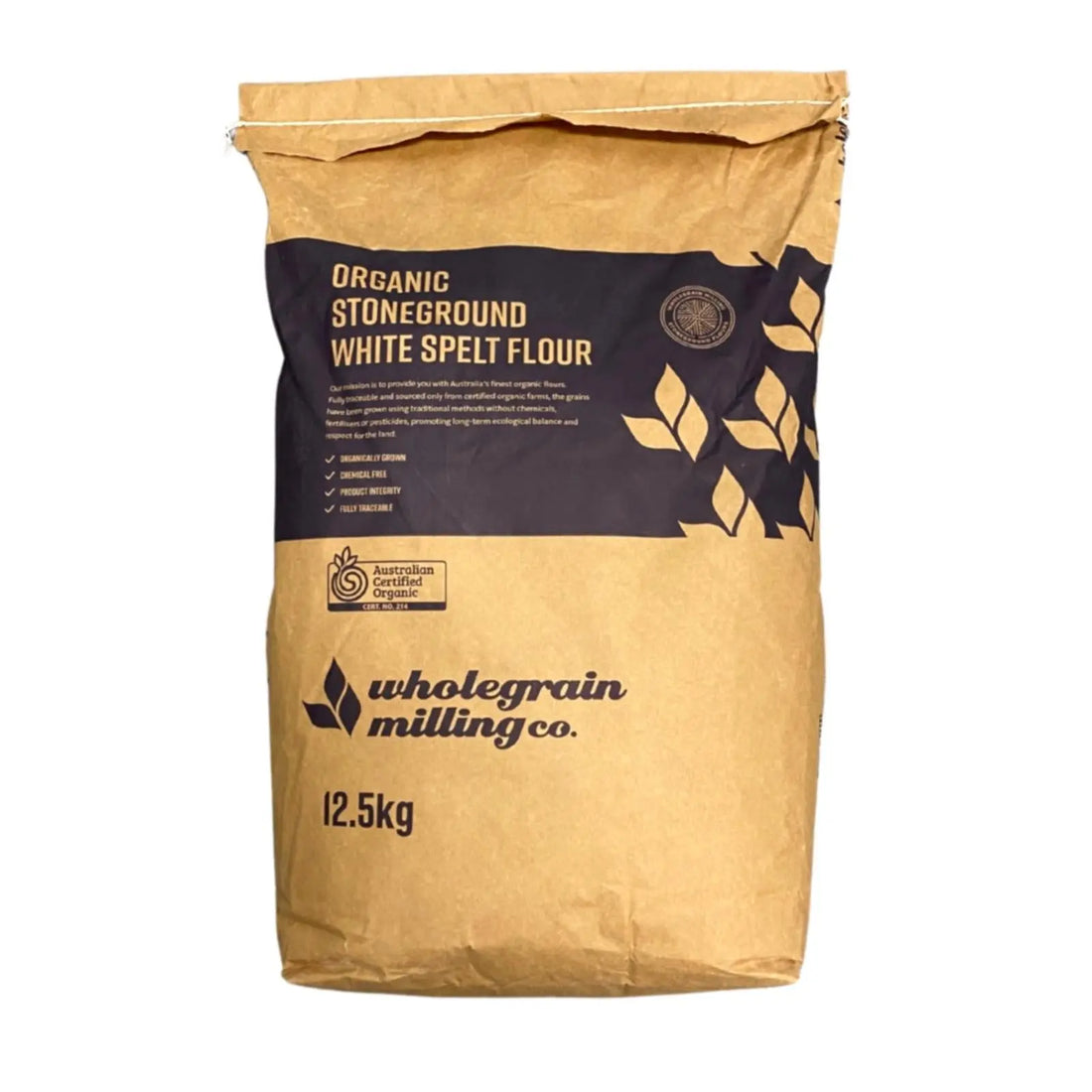 An early relative to wheat, spelt is an ancient grain that has a delightful nutty taste and aroma.
This spelt flour has been freshly stoneground from whoe Australian grown spelt grain, then sifted to remove the majority of the bran to produce a full flavoured white spelt flour, great for bread and pasta.

Produced by the Wholegrain Milling Co in Gunnedah, NSW.

Certification: ACO#214P
Product packed by the producer in a multi-walled paper bag.
Product contains Gluten
Weight: 12.7 kg
Dimensions: 390 mm x 120 mm x 600 mm