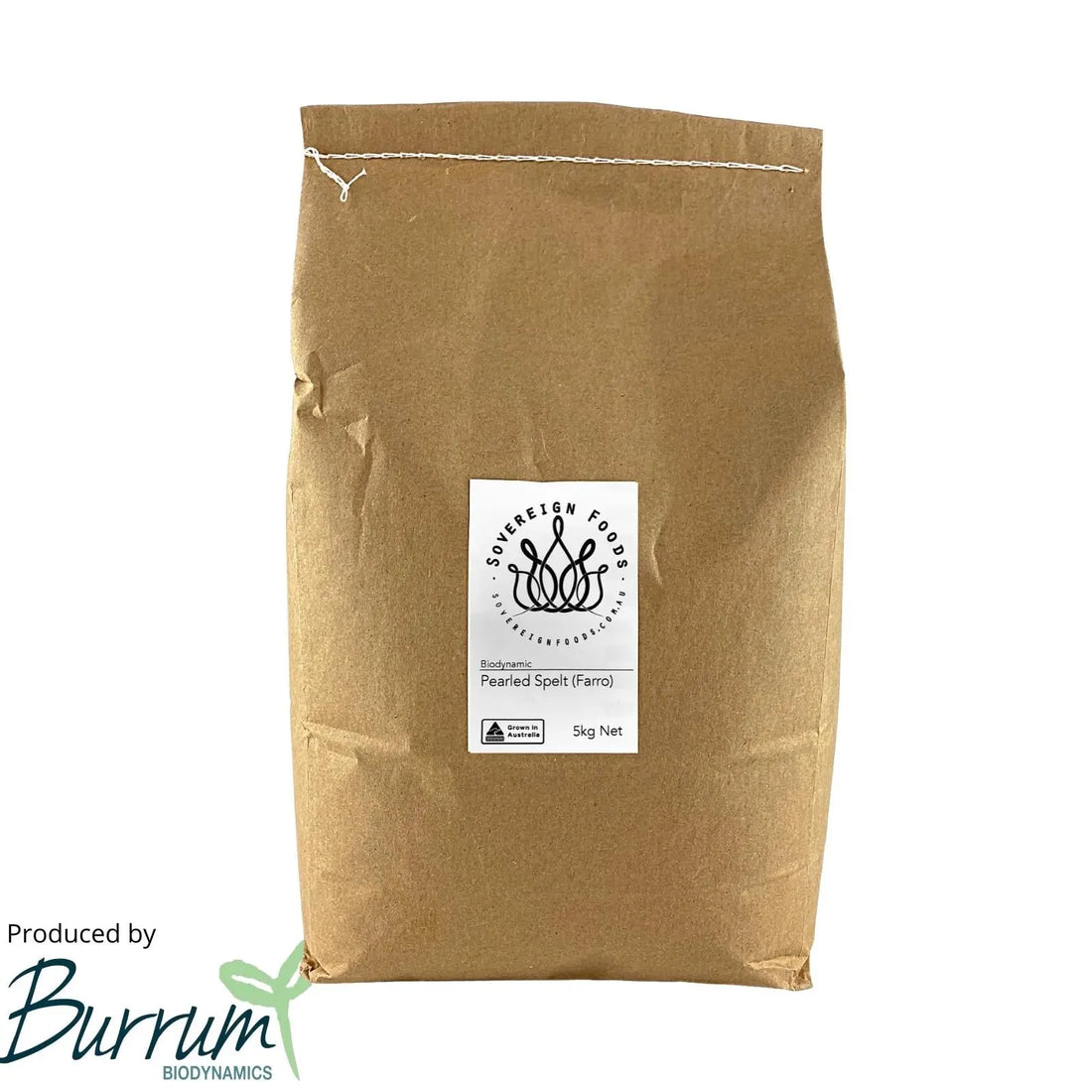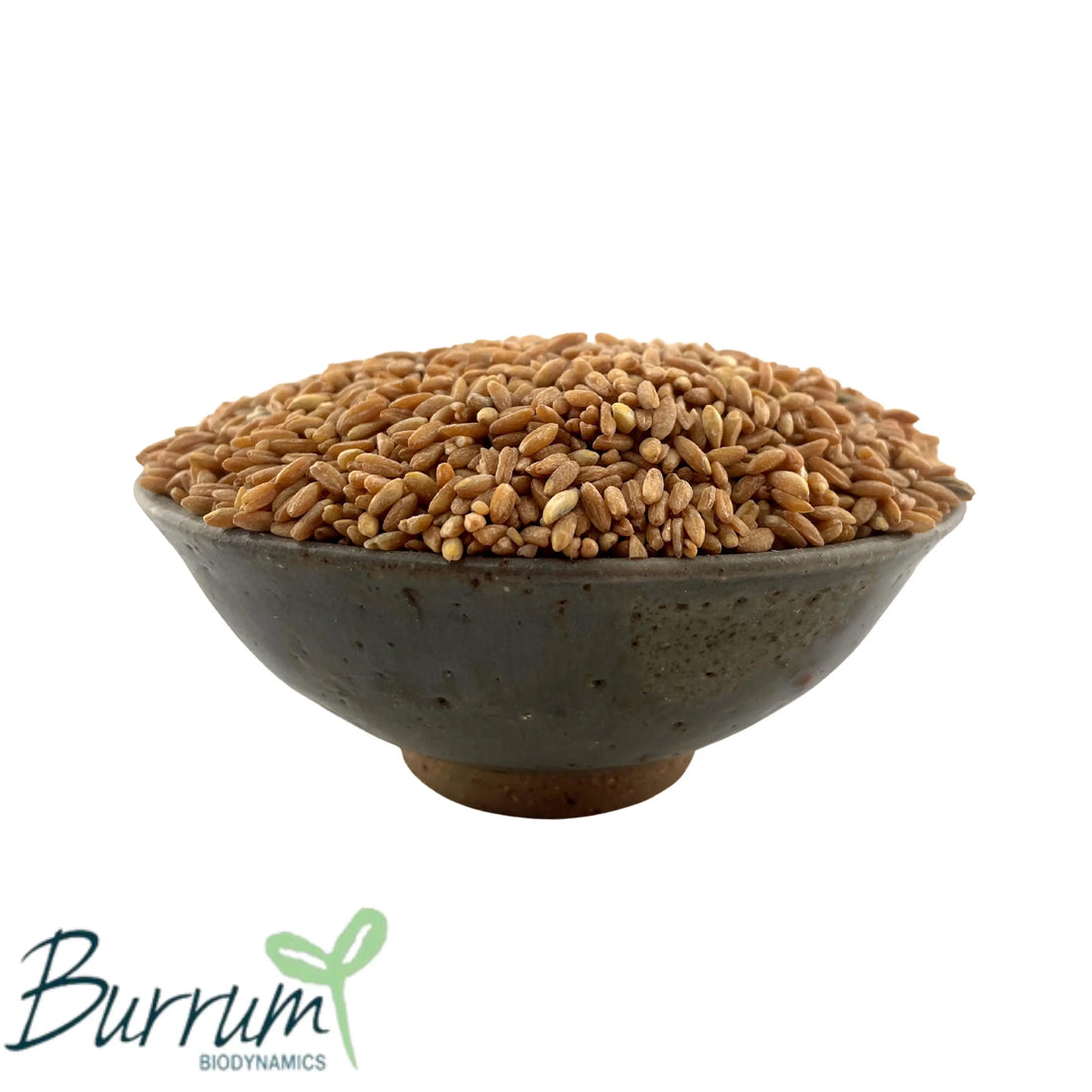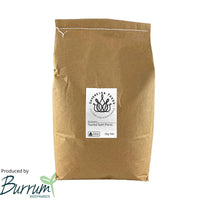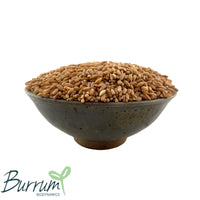 Broadly speaking, Farro type of hulled wheat is a typically used in salads, soups, and side dishes. Globally, there are three common varieties of farro:
Einkorn a.k.a. farro piccolo
Emmer a.k.a. farro medio
Spelt a.k.a. farro grande
With Einkorn and Emmer tough to find in Australia, Stephen and Tania from Burrum Biodynamics in Marnoo, Western Victoria have provided us with this beautiful pearled spelt. Its nutty flavour and chewy texture, is a fantastic rice or pearled barley substitute for salads, stir fries, risottos, casseroles or soups.
Certification: Demeter# 729
Product repacked by Sovereign Foods in compostable bags.
Our Bags are made from brown recycled paper and have a 100% natural corn-based compostable biofilm. All you need to do is pop off the label before you put it in your compost (We are looking for a cost-effective compostable solution to our labels). These bags are a good short term but are not completely airtight. When you get your goodies home, be sure to pop your products into a jar and store them in a cool, dry place out of sunlight. You can reuse these bags around the house as a short-term solution to keep things dry and reduce air contact.
Product contains Gluten
Weight: 5.05 kg
Dimensions: 245 mm x 110 mm x 355 mm