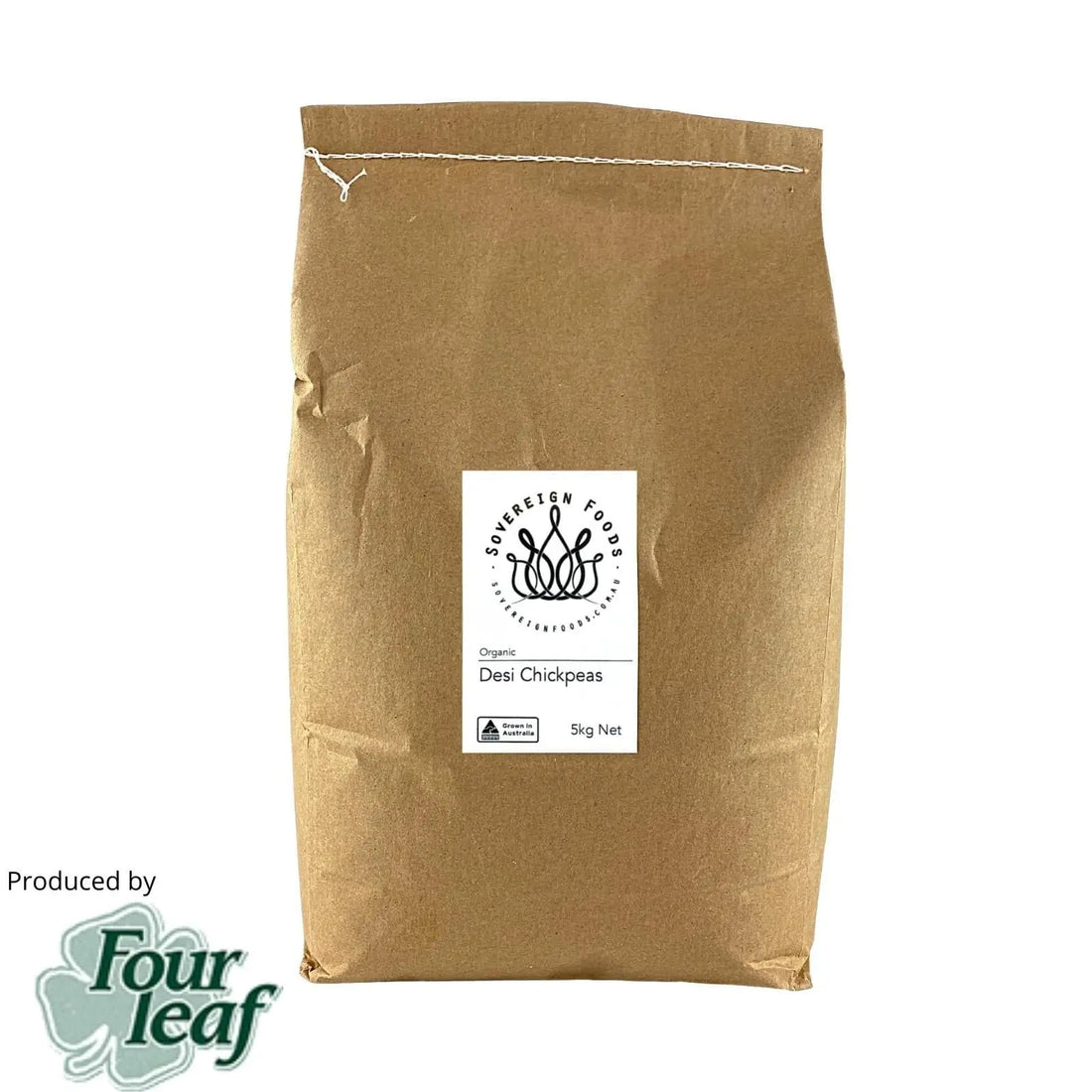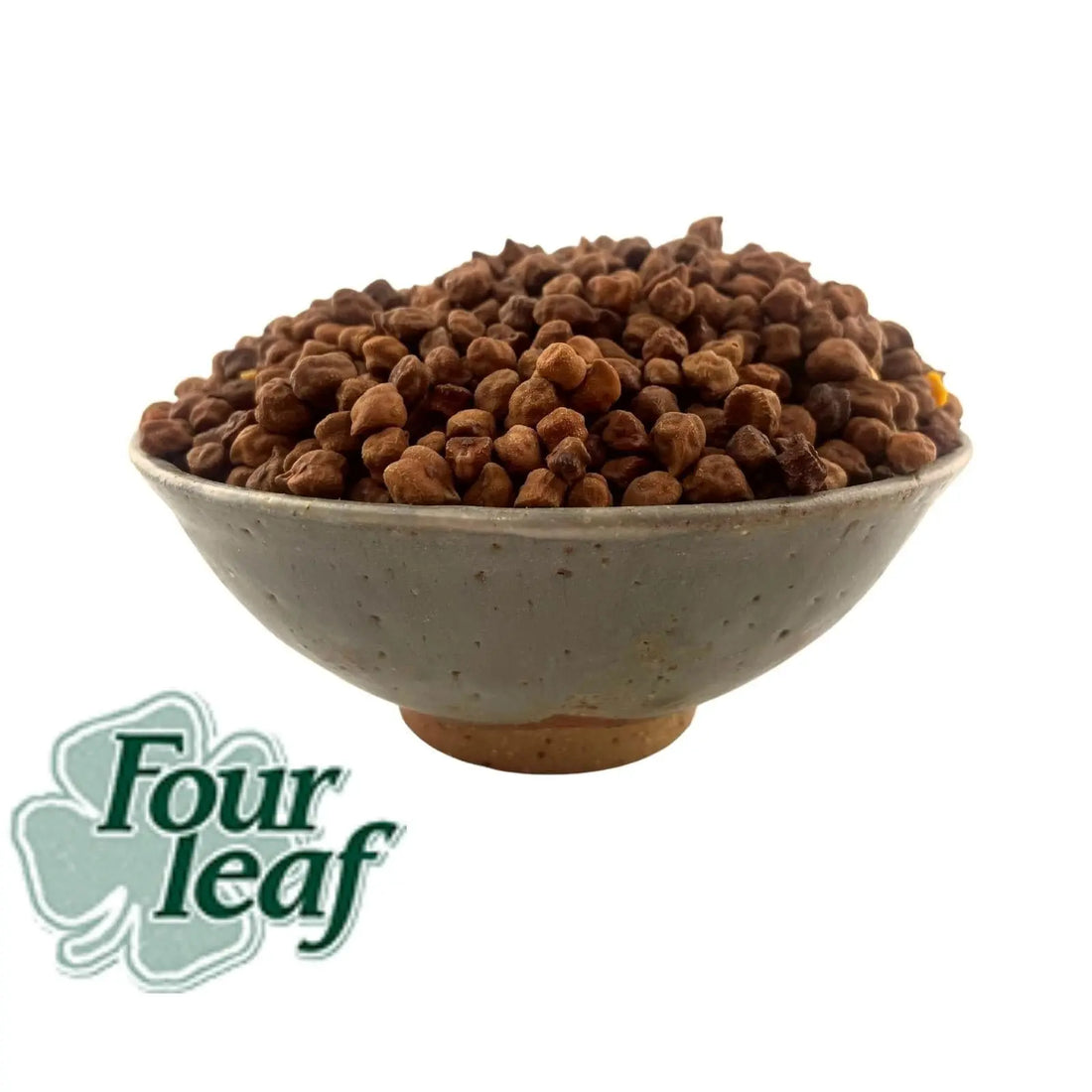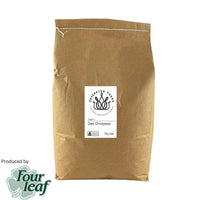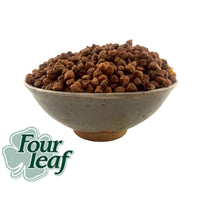 Also known as the black chickpea or Bengal gram or Kala chana, the desi chickpea is smaller, darker brown, with a thick, rough, seed coat. The word 'Desi' means 'country' or 'local' in Hindustani. Desi chickpeas have a markedly higher fibre content than other varieties and a lower glycemic Index. It is probably the earliest variety because it closely resembles seeds found at archaeological sites.
The dark seed coat is usually removed, then the seed is split in half to produce 'Chana Dahl' or Besan Flour. In its whole form it is usually used to make curries or casseroles.
Our desi chickpeas are supplied to us by Four Leaf Milling in Tarlee, South Australia.
Product repacked by Sovereign Foods in compostable bags.
Our Bags are made from brown recycled paper and have a 100% natural corn-based compostable biofilm. All you need to do is pop off the label before you put it in your compost (We are looking for a cost-effective compostable solution to our labels). These bags are a good short term but are not completely airtight. When you get your goodies home, be sure to pop your products into a jar and store them in a cool, dry place out of sunlight. You can reuse these bags around the house as a short-term solution to keep things dry and reduce air contact.
Product packed in a facility using equipment Shared with products that contain Nuts, Soy and Gluten
Weight: 5.05 kg
Dimensions: 245 mm x 110 mm x 355 mm
Black organic Chickpeas
Everything from customer service to delivery to packaging to taste. Everything spot on.