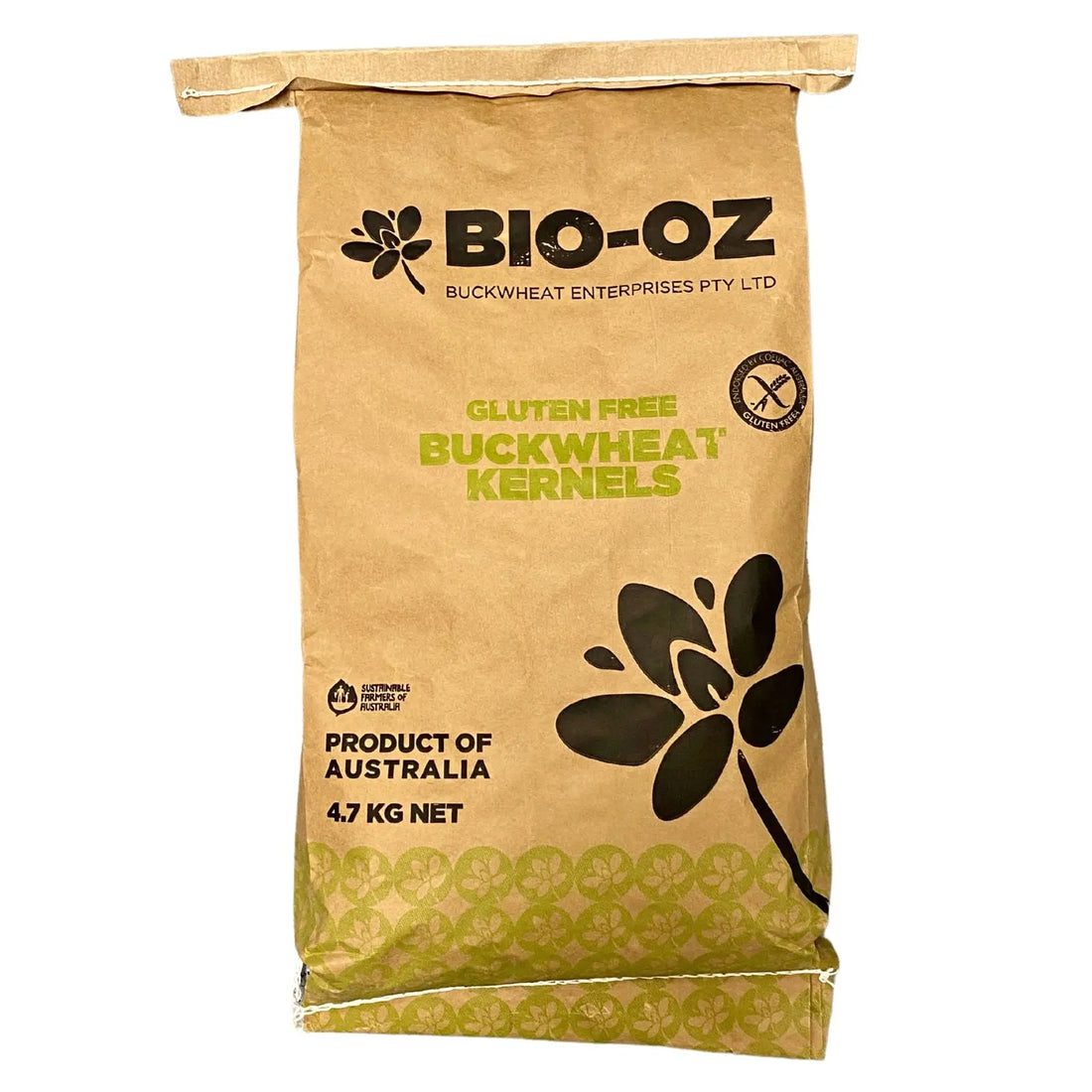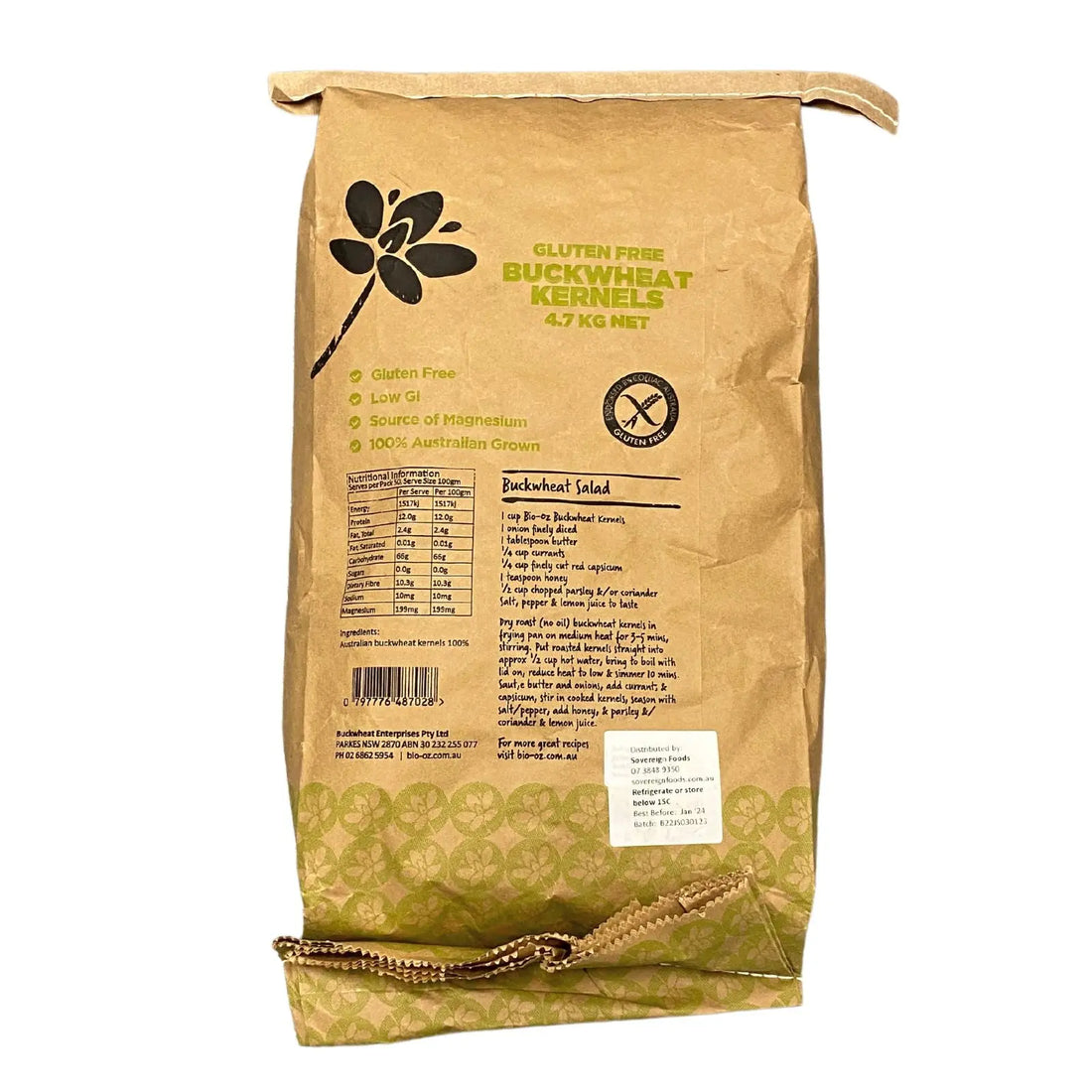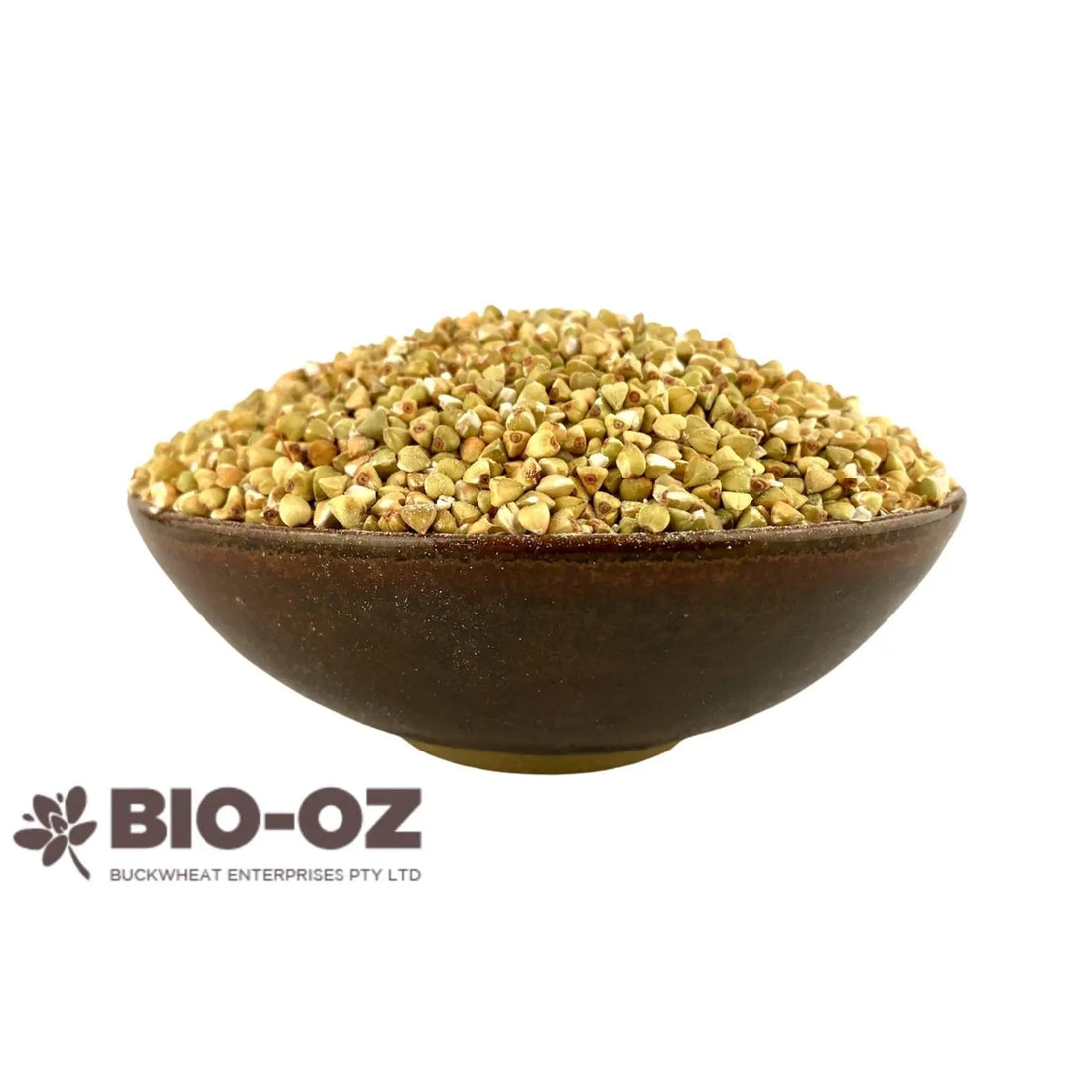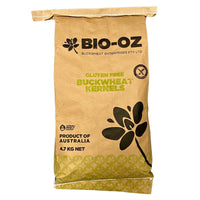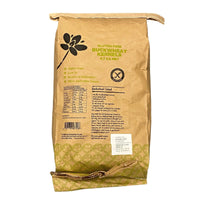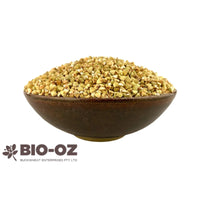 Buckwheat (Fagopyrum Esculentum) is an annual broad leaf summer crop. Buckwheat requires a cool wet growing season to produce high quality grain.

Buckwheat (not related to wheat) is gluten free, high in magnesium and has a balanced amino acid profile. Buckwheat is also low GI, making it a very healthy alternative to commonly used gluten free flours such as rice flour, potato starch and tapioca starch.

Buckwheat is botanically a fruit (related to rhubarb) and requires careful harvesting, processing and storage to ensure purity, mild flavour, optimum nutrition and high baking quality.

Our buckwheat kernels are produced by Buckwheat Enterprises in Parkes, New South Wales from Australian grown Chemical Free buckwheat in a dedicated gluten free facility. Every crop is tested at harvest for chemical residue. The buckwheat is freshly dehulled and milled ensuring a mild sweet flavour, optimum nutrition.

Buckwheat kernels are is fantastic for gluten free porridge or milling into a light gluten free flour for crepes, and pancakes.

Product packed by the producer in a multi-walled paper bag.
Weight: 4.8 kg
Dimensions: 230 mm x 70 mm x 450 mm
Love buckwheat
I have it for breakfast every day. Unfortunately Australia buckwheat is unavailable here in Bendigo only the Chinese. Won't buy any Chinese food!
Uncontaminated Buckwhweat
Obtaining gluten free buckwheat in Australia can be tricky....Bio-Oz seems to be the only ones who can claim gluten-free status. Thanks Sovereign Foods for providing it. And yes, it is good buckwheat.
Great quality and taste
Super happy with these Australian buckwheat kernels. Another great product guys!