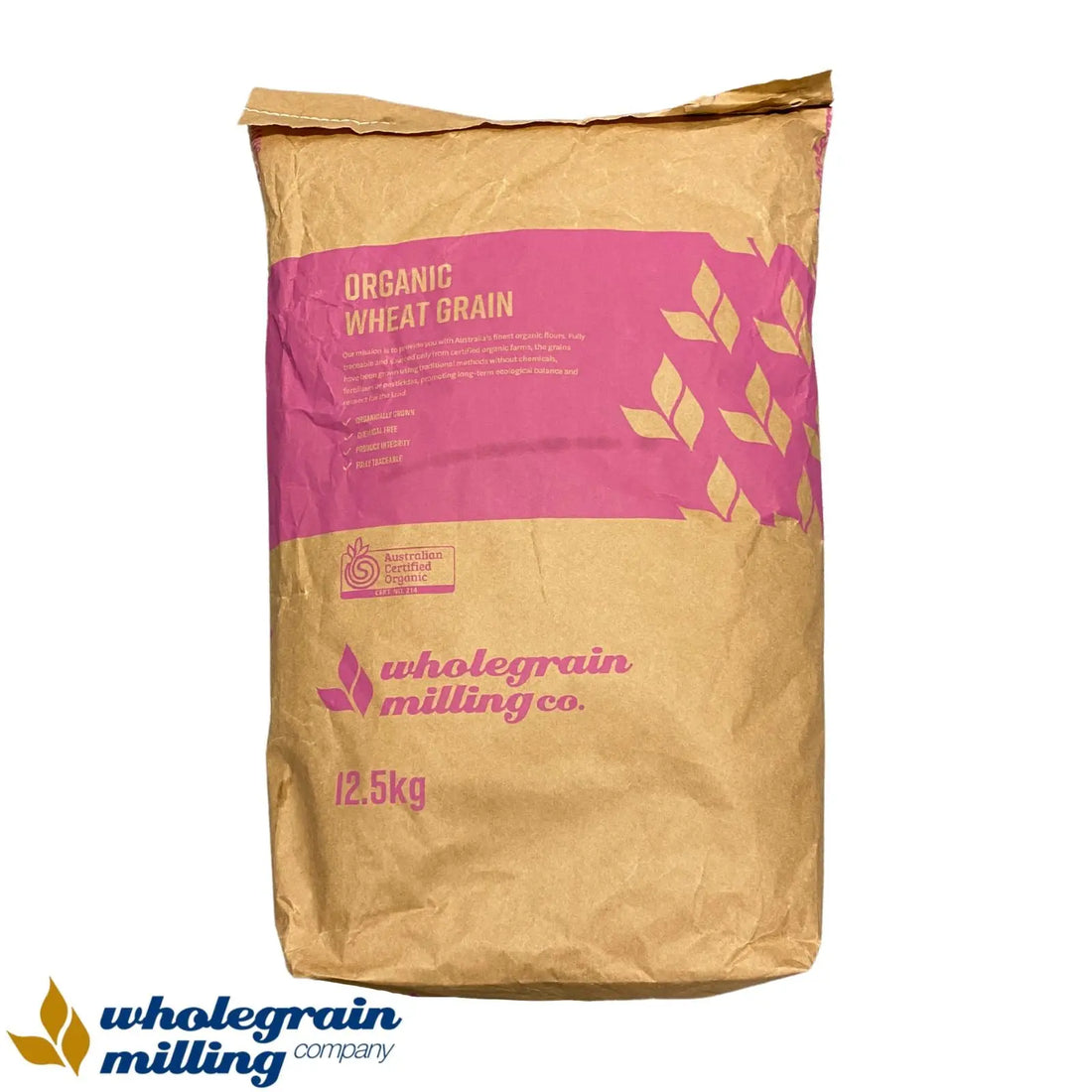 Bulk organic hard wheat from the crew at Wholegrain Milling in Gunnedah, NSW. Perfect for your home mill for fresh flour for bread making or for sprouting wheatgrass.

Certification: ACO# 214P
Product packed by the producer in a multi-walled paper bag.
Product contains Gluten
Weight: 12.7 kg
Dimensions: 110 mm x 390 mm x 600 mm
Organic grain neat and clean
Good service and clean organic grain . Thanks
Great Product, high recommend
Our first order of organic wheat grain has gone really well. Milling our own flour to make bread - awesome! Ordering process and shipment was quick and easy.
Excellent product.
My husband grinds this grain to add to the other ground flour's that we purchase from Sovereign foods for Sour Dough Bread making. He is very happy with it and we will continue to purchase.