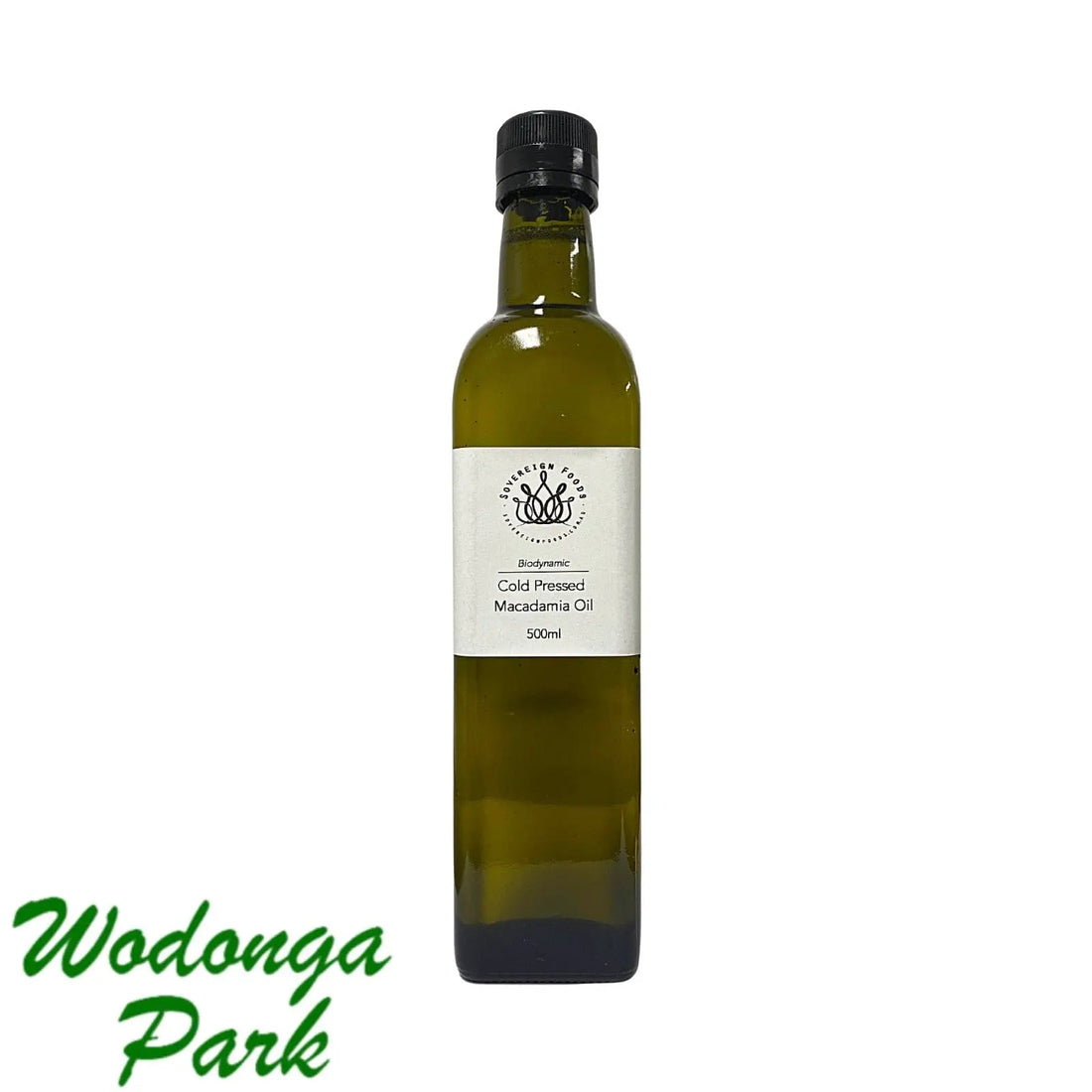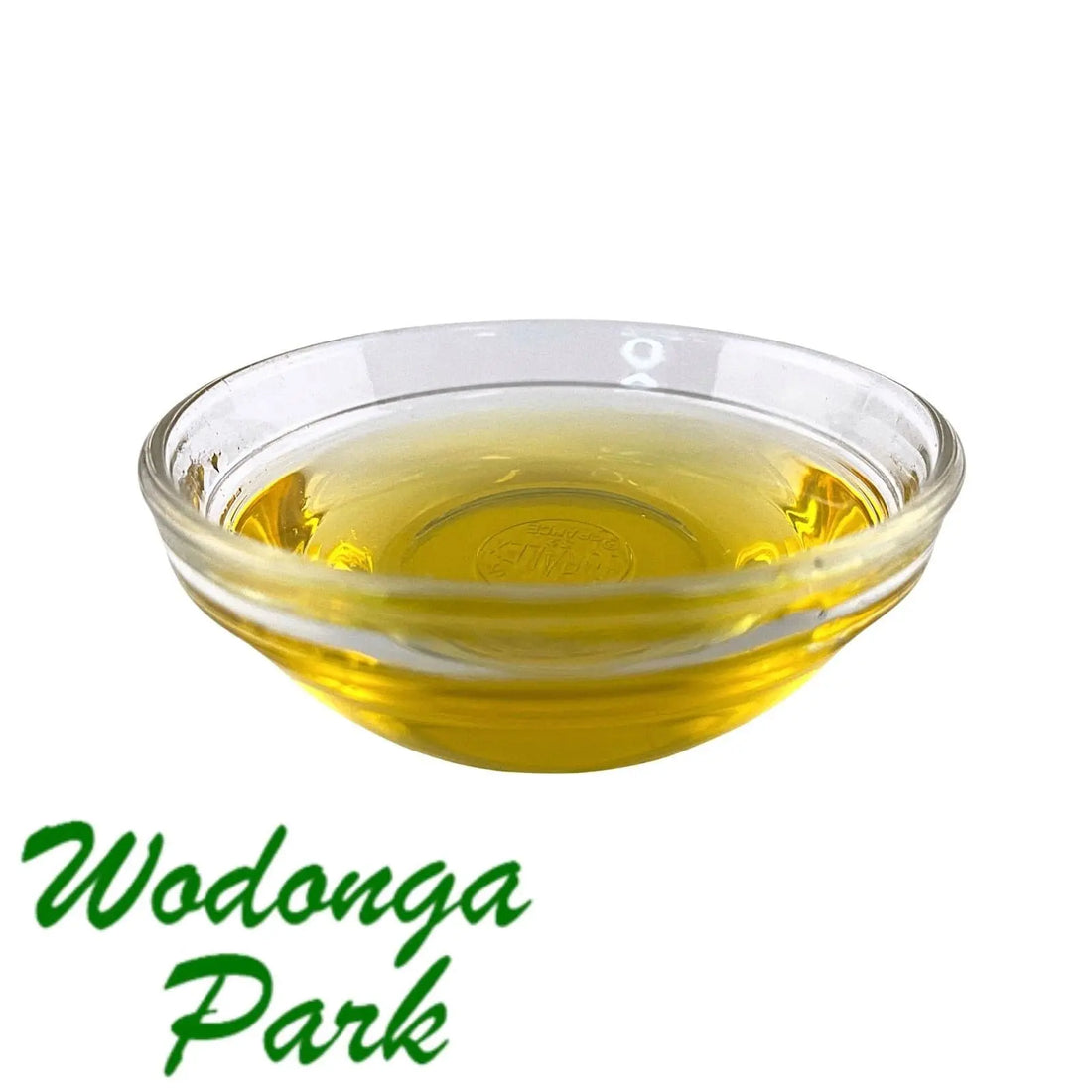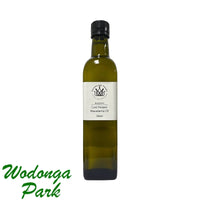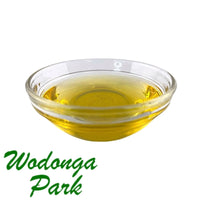 Our Macadamia Oil was pressed by Purity Foods, using the Queensland grown Biodynamic Macadamias of Marco Bobbert of
Wodonga Park Fruit and Nuts
 located in the Blackbutt Ranges. Buttery and smooth, macadamia oil is fantastic for salad dressings, stir-fries, baking and pan frying. This is a golden coloured gourmet oil with the unmistakable nutty, sweet taste of the Australian Macadamia nut.
The oil has a high smoke point of 210ºC and can be used for high temperature cooking such as stir fries, baking etc. It retains its unique flavour throughout cooking and will not burn.
Certification: ACO# 450BD
Product repacked by Sovereign Foods in a glass bottle.
Product contains nuts
Weight: 805 g
Dimensions: 85 mm x 85 mm x 124 mm
Nutty, not rancid
This lustrous, full-bodied oil displays a slightly sweet & buttery flavour. Perfect to drizzle over salads, cooked veggies, or in pesto. A must-have oil for me now.
Would definitely repurchase
Easy ordering, quick shipping and lovely oil.