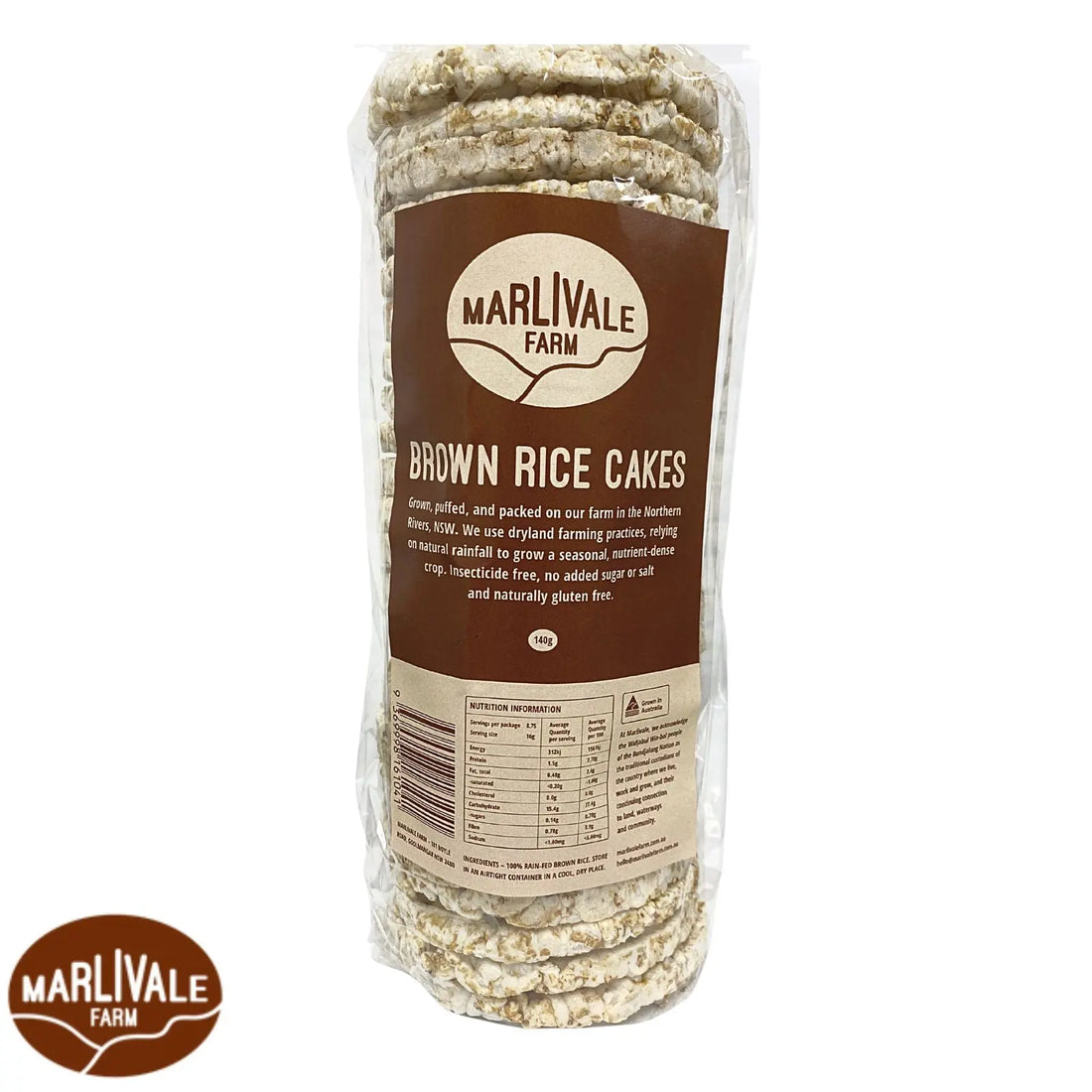 Grown, picked and puffed in the Nimbin Valley, Marlivale's dryland rice is not flooded, but fed with natural rainfall before being harvested and forged into puffy, fluffy uniform cakes. These delicious rice cakes are made fresh find using Marlivales fresh rice grains, and it makes all the difference in taste.

These rice cakes contain 100% dryland rice, which means no preservatives, or any other ingredients.

Enjoy with your favourite spread, avocado and pesto, cheeses or meats.

Once open, keep in an airtight container for optimal freshness.

Use within three months.
Product packed by the producer in plastic
Weight: 142 g
Dimensions: 80 mm x 80 mm x 200 mm
Australian and no additives
I was really happy to find these as I was looking for something Australian that was organic, or at least chemical free, as these are. The family really like them and I will definitely bye purchasing them again.